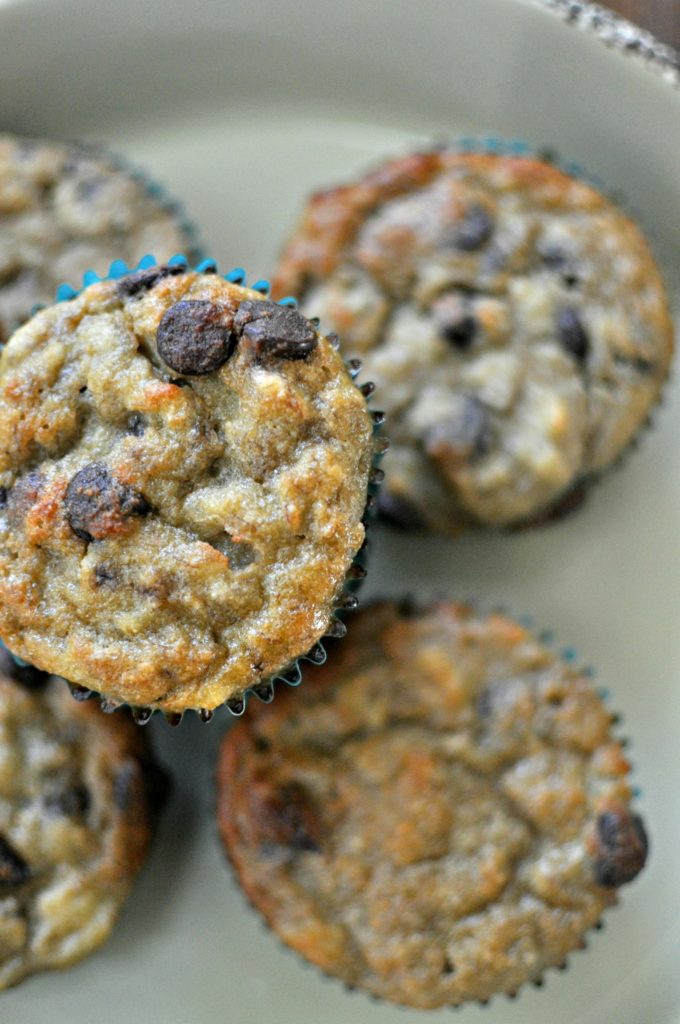 You read that right. Grain Free Banana Muffins…right here!
A little over two years ago I began transitioning to a gluten free/grain free lifestyle. It has been a long road, but I have finally gained the knowledge to become more proficient at grain free baking and cooking and I am grateful!
When I first discovered that my body didn't like refined sugar (shocker!) and grains, and dairy, I was super discouraged. I knew how to cook well, but many of my recipes were dependent on these ingredients. I knew how to make those work…how to make light and fluffy baked goods, yummy traditional Mexican food, traditional comfort food that my family and friends enjoyed. Now what would I do?
With the help of those who have gone before me, I have finally become more confident with the new ingredients that my body thrives on. It sounds like I need to leave a lot out of my diet on a regular basis, and while that is true, there are so many things left that I can enjoy. I just needed to learn how to work with them.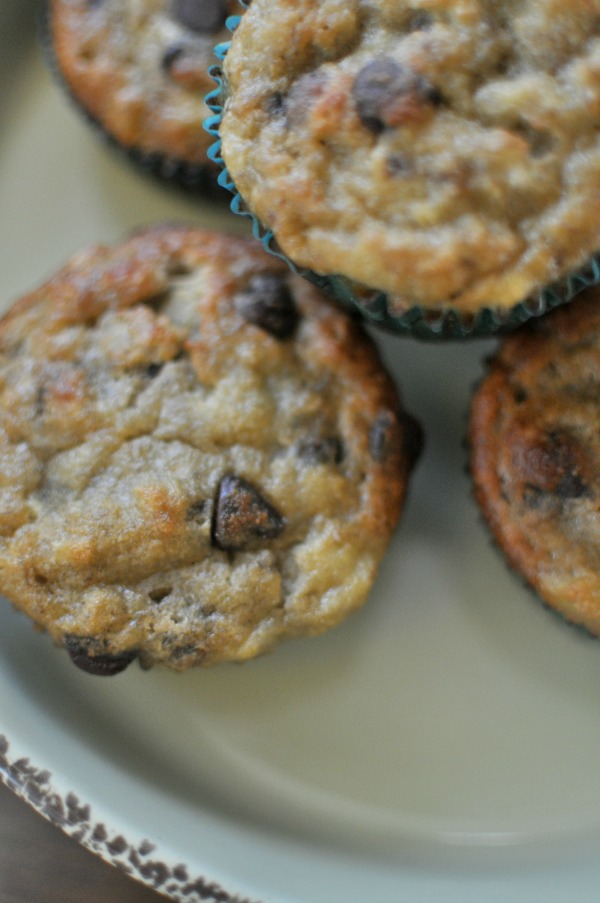 In the past almond or coconut flour was a mystery to me. Arrowroot…no way! Cashew milk…not in my vocabulary…you get it. It was all foreign. Fast forward to today, and I'm baking Grain Free Banana Muffins that rival any traditional baked goods. It has been a long road, but I am finally learning.
Here is what you do:
Grain Free Banana Muffins
Fluffy and light, these grain free banana muffins will rival any traditional banana muffin served along side of it.
Author:
Prep Time:

10 minutes

Cook Time:

25 minutes

Total Time:

35 minutes

Yield:

12 Muffins

Category:

Baked Goods
Ingredients
2 tablespoons Coconut Oil
4 large Eggs
2 tablespoons Honey
2 tablespoons Maple Syrup
2 teaspoons vanilla extract
1/2 teaspoon apple cider vinegar
1/2 cup coconut flour
1/4 cup Almond Flour
1 teaspoon baking soda
1/4 teaspoon baking powder
1/2 teaspoon salt
3/4 cup coconut cream
4 large ripe bananas
3/4 cup dairy free chocolate chips
Instructions
Preheat over to 350 F
Line 12 muffin cups with liners
Place the coconut oil, eggs, honey, maple syrup, vanilla, and vinegar in the bowl of a stand mixer and beat for 30 seconds on high or until fully incorporated.
Whisk together the coconut flour, almond flour, baking soda and salt in a separate bowl.
Add the dry ingredients to the wet ingredients and beat until combined.
Add in your bananas and coconut milk and beat until the bananas mush and combine with the other ingredients.
Mix in nuts and chocolate chips if desired (of course they are!)
Fill muffin cups to the top and bake 20 minutes or until a toothpick inserted in the middle comes out mostly clean.
Cool in the in the muffin pan for 15 minutes and then remove from the pan.  Eat warm or refrigerate until you are ready to enjoy…if you can wait!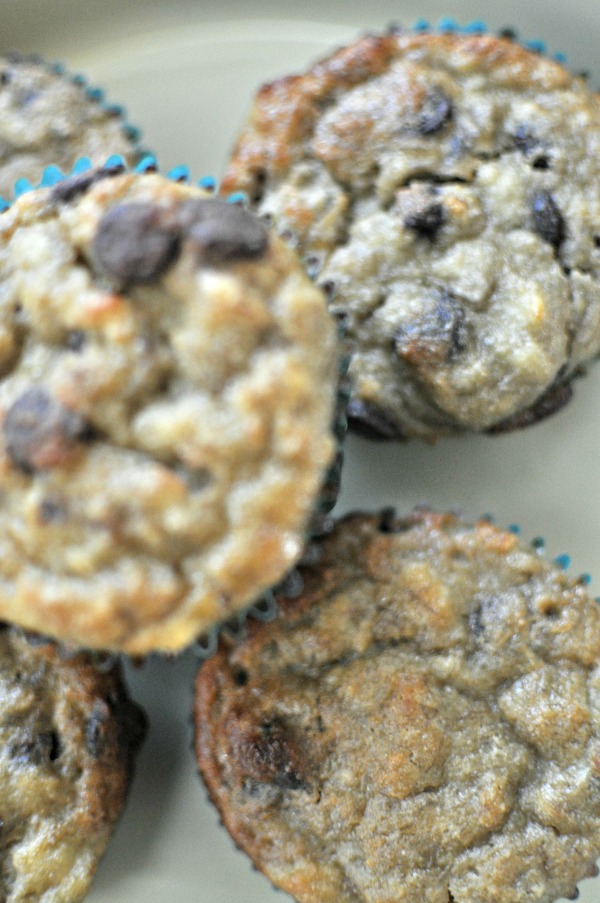 So, if I can do it, you can do it! Take time to learn from others. Practice their recipes and pay attention to what each ingredient does to the recipe. Soon, you will be a confident grain free baker with a list of amazing meals and treats you can make for your family.
Blessings!