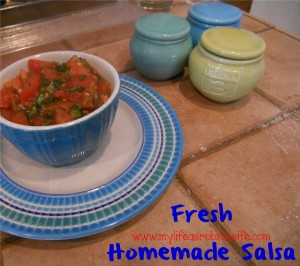 I really enjoy homemade salsa. It is so simple to put together and is filled with fresh veggies. And, it is the perfect excuse to eat yummy, salty tortilla chips! 🙂
My Mom and Dad came over for the day a few weeks ago and we enjoyed tacos, homemade re-fried beans and chips and homemade salsa for dinner. We had a wonderful day together taking a drive, going on a picnic and my mom and I really enjoyed cooking together. My Mom also gave our daughter some sewing tips, which was such a blessing for me to watch! Sadly, I was not gifted with the "sewing gene". 🙂
The evening ended with a couple of exciting games of Wii Golf between my Dad and my Husband. It is the simple things in life. 🙂
Here is what we did to make our salsa:
First, grate one small onion. You will use the juice and all.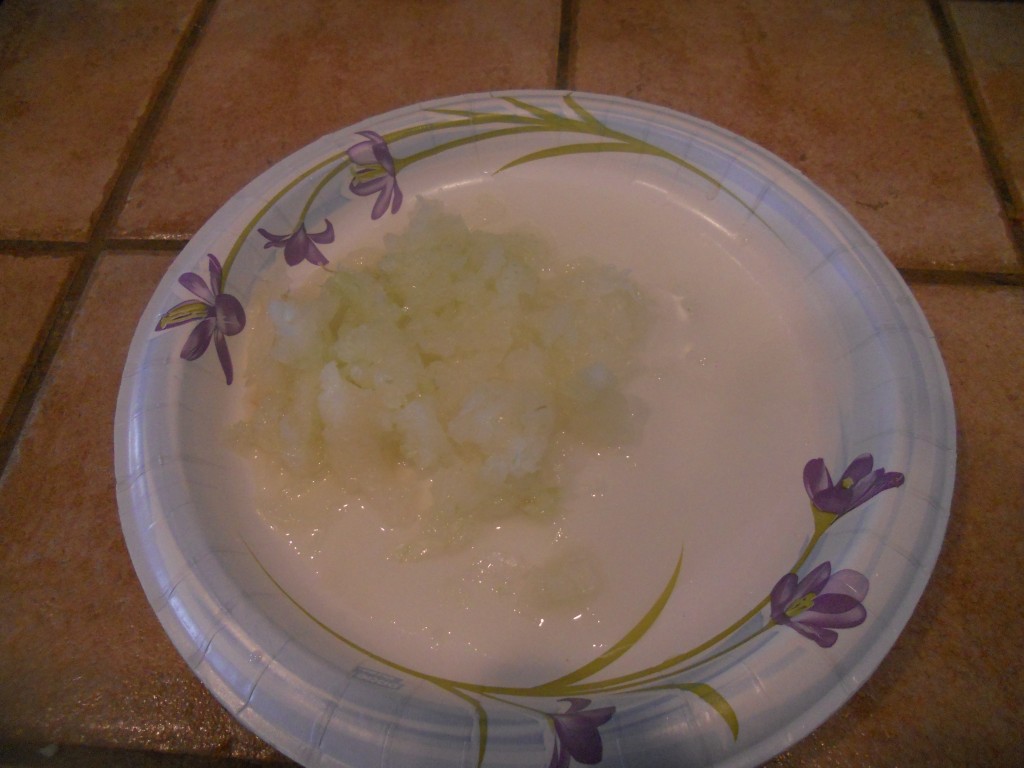 Then, chop a dozen Roma tomatoes into small chunks.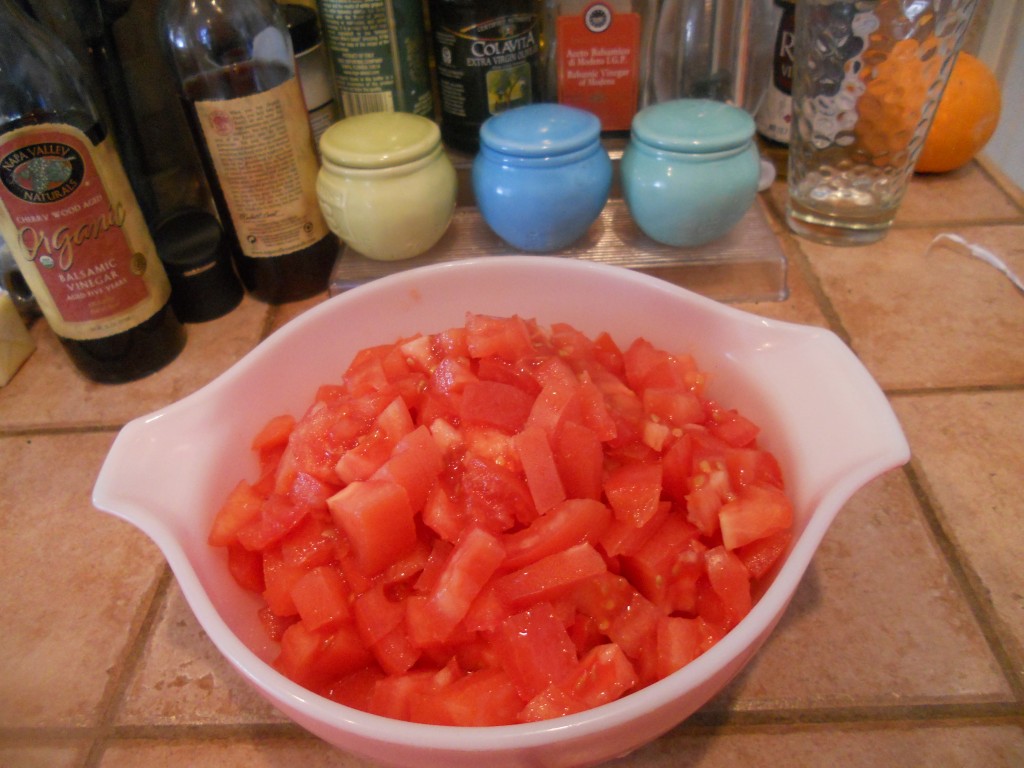 Add in one finely chopped jalapeno (I removed the seeds, but you can leave them in if you are brave…and hot food tolerant), two cloves of garlic finely chopped (or pressed with a garlic press), 1/2 cup chopped cilantro, your grated onion, 1/4 teaspoon of cumin, salt (you need a good amount of salt for this size bowl of salsa. Try a 1/2 teaspoon and if the flavor is still flat, add in another 1/2 teaspoon) and pepper. You can also add a few dashes of Tabasco for more heat. Also, if you prefer a salsa that is chopped a bit finer, you can pulse this whole mixture in your food processor.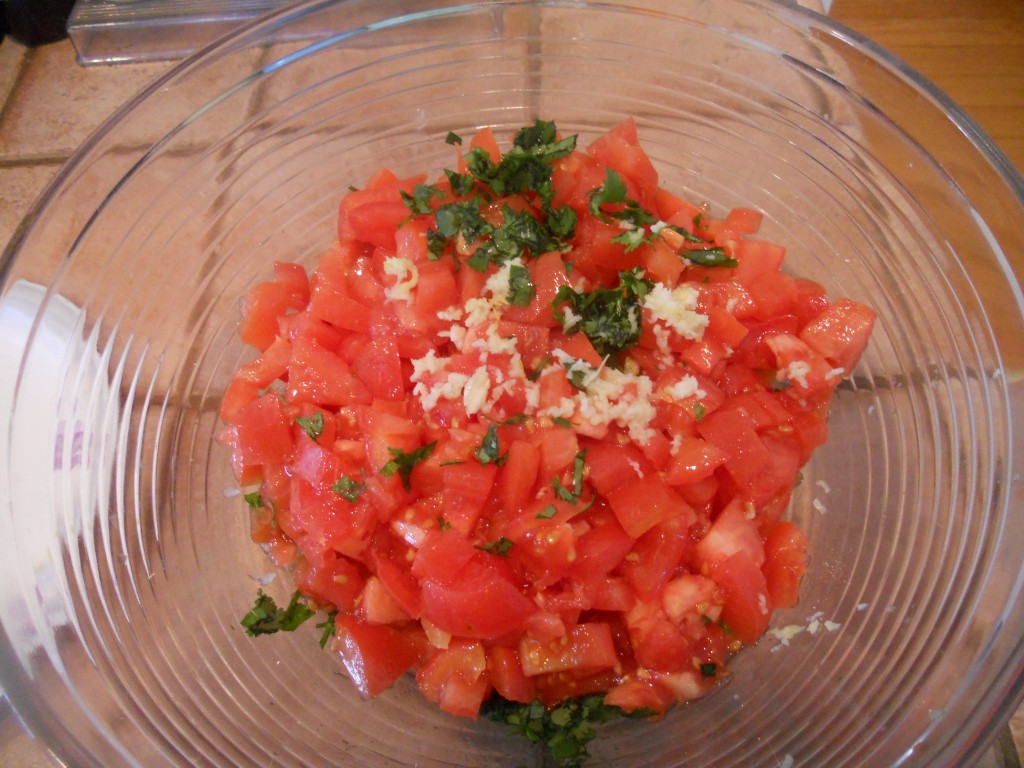 Stir and let sit in the refrigerator for an hour or so to let the flavors mix together.
I served this salsa with tacos, fresh re-fried beans and chips. Yum!
Blessings!