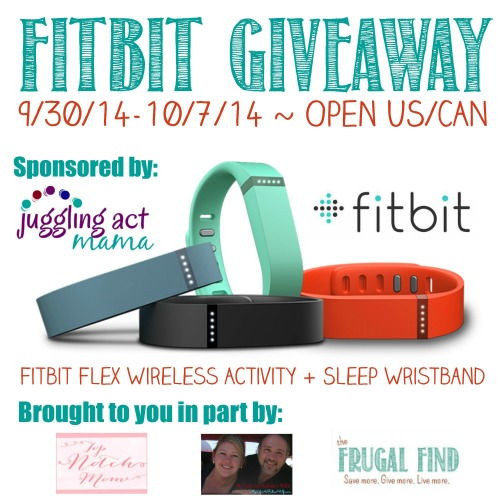 I am sure you have heard of the Fitbit Flex! This is an amazing fitness tool that also is an amazing way to track your sleep as well! I like it so much that I have joined with some great bloggers to give a Fitbit Flex Wireless Activity and Sleep Wristband away to one wonderful reader! Read on to know how to enter!
How many times have you told yourself that you needed to exercise? Who am I kidding, how many times have I told myself that I needed to exercise? Sadly, more times than I can count! Well, I have found that one key to getting moving is to have a goal in mind and a way to know if you have met the goal. With the Fitbit, you can do just that!! Reminds me…I need to get mine out again! 🙂
Here is how you enter:
Blessings!