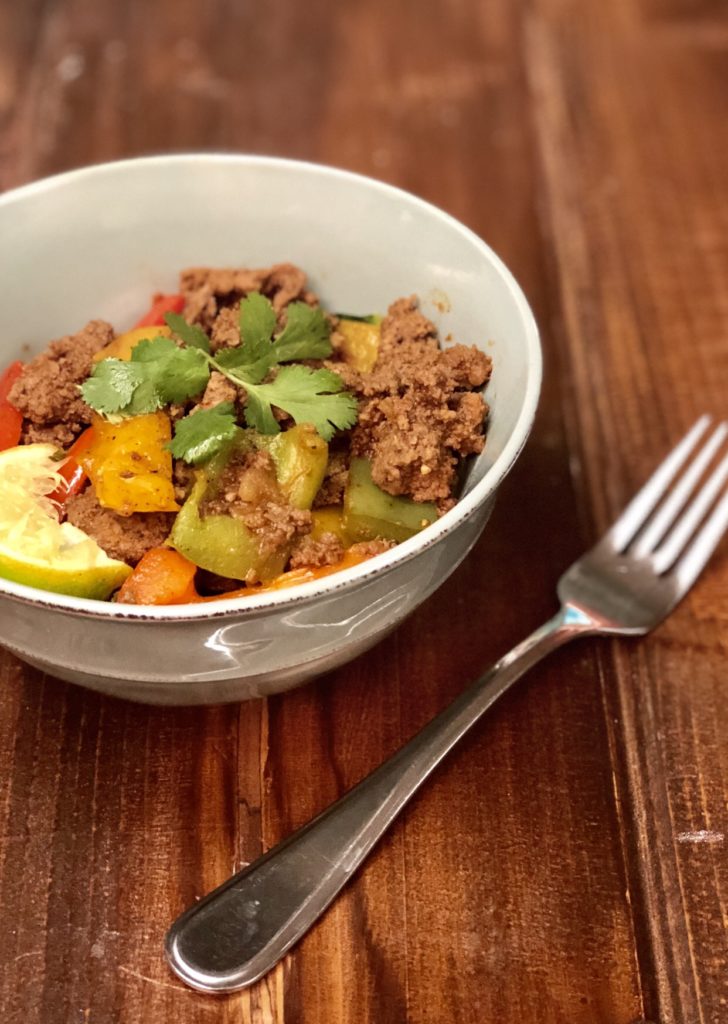 I am always looking for a fast and easy dinner and this Fajita Beef Skillet fits the bill. It smells great when cooking, is sugar free, grain free and dairy free and yet still satisfies the desire for Mexican food. It's also budget and family friendly.
To add even more veggies, I served it atop shredded kale, Brussels sprouts, and cabbage. The warm Fajita Beef Skillet softens the kale mixture while still leaving it crisp to add crunch to the meal.
So, gather your family around the table and serve this meal up and watch the enjoyment of your family. This ground beef dish would also be perfect for a burrito or taco bar you could build on by adding guacamole, salsa, or even cheese and sour cream for those who enjoy dairy.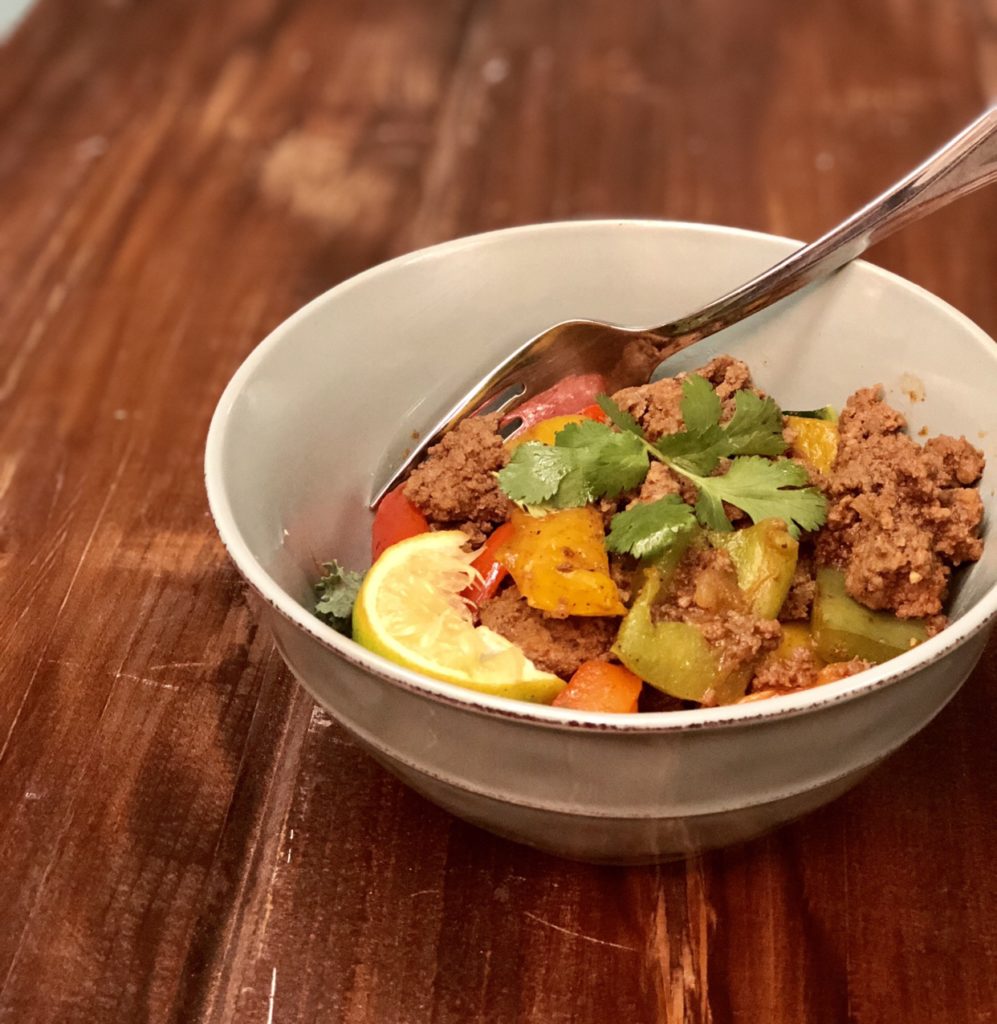 Here is what I did:
Fajita Beef Skillet
Ingredients
2 lbs ground beef
1 tablespoon olive oil
1 medium red onion, sliced
1 red bell pepper, chopped
1 yellow pepper, chopped
1 green pepper, chopped
4 cloves garlic
1 teaspoon salt
1 tablespoon chili powder
1/2 teaspoon cumin
1/8 teaspoon cayenne pepper
1 tablespoon fresh lime juice
Fresh cilantro
1 bag of cruciferous veggies from Trader Joe's or riced cauliflower
Instructions
In a dutch oven cook the beef and onions over medium heat, breaking it up as you cook.
When it is still pink, add in the peppers garlic, and salt and cook until they are tender.
Add in the chili powder, cumin and cayenne and heat through.
Add in the lime juice and top with cilantro and serve over the veggies or cauli-rice.
This post is short and sweet, but this meal is SO worth it!
Enjoy!