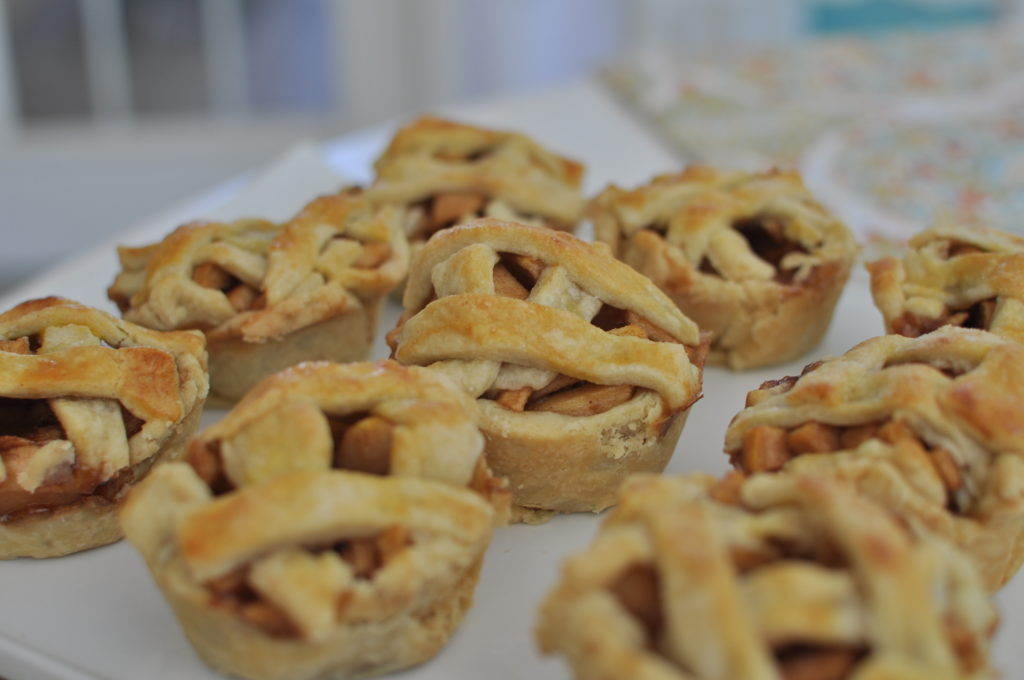 Apple Pie is a favorite around here…and, in October, we moved within a half hour drive of many, many apple orchards…and, they give really good deals at the end of the season. Thus was born this Easy Individual Apple Pie. You have to understand that being new to the area, I didn't just purchase 10lbs, or 20lbs, but, much to my husband's surprise, I bought 80lbs of apples…yes, 80lbs. It sounds like a lot, and I was a bit concerned as I placed them in my fridge…yet, many months later, I am finishing up the last of them and wishing I had more. They were looking a little rough at this point, but they still made a delicious pie.
This Easy Individual Apple Pie recipe is so easy. Especially, when paired with my Quick and Easy Pie Crust recipe I make in my Kitchen Aid Mixer.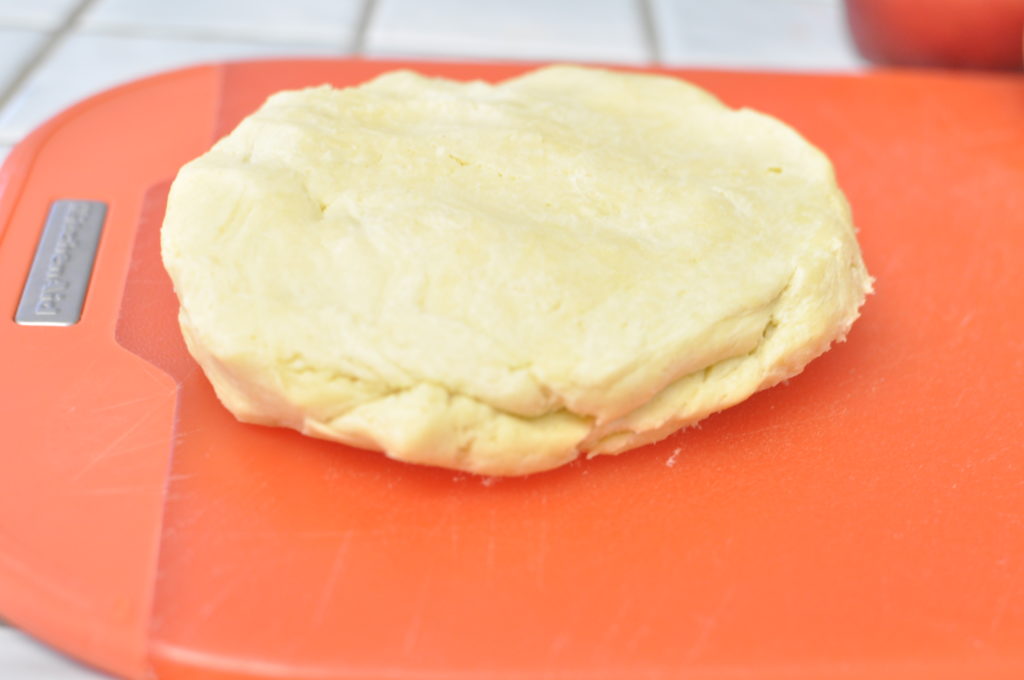 I also added some coconut sugar to this recipe. I like the flavor it adds and I also like the use of a sugar that is easier on the blood sugar as well.
I think my favorite part of this recipe is that it is baked in muffin tins. There are 12 equal portions and who doesn't like their own individual dessert? If we had some vanilla ice cream, I would have served that with it as well.
And, I forgot to mention…drum roll please…….this is the first recipe I have included on the blog that used one of our farm fresh eggs!!! I am pretty excited that our chickens are now providing eggs…so much fun!
Ingredients:
1 "Double Crust" recipe of Pie Crust (Find my recipe here)
4 cups Diced Apples (I used Fuji)
1 1/2 teaspoons Cinnamon
1/2 cup Sugar
1/4 cup Coconut Sugar (Could also use brown sugar)
1 tablespoon Fresh Lemon Juice
2 tablespoons Flour
1 egg (beaten and brushed on the crust)
Instructions:
Preheat oven to 375 degrees and then make and chill your pie crust before rolling it out.
Dice your apples and mix with the cinnamon, sugar, coconut sugar, lemon juice and flour and set aside
Roll your pie crust (on the thin side) and cut into "muffin tin" sized pieces. Some of my pieces were squares and some triangles. Trim the extra and use for "patches" or lattice.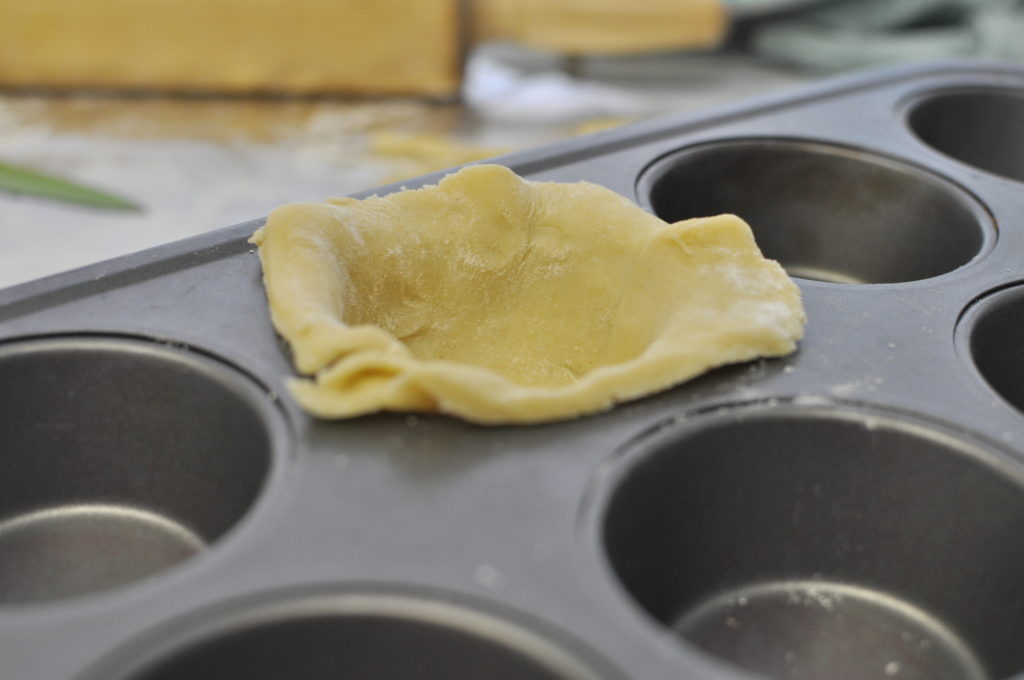 I used ice water as glue to add dough to spots that were sparse. Remember not to stretch your dough to fit or it will shrink when you bake it. Lift it into the muffin cup and set it into the bottom.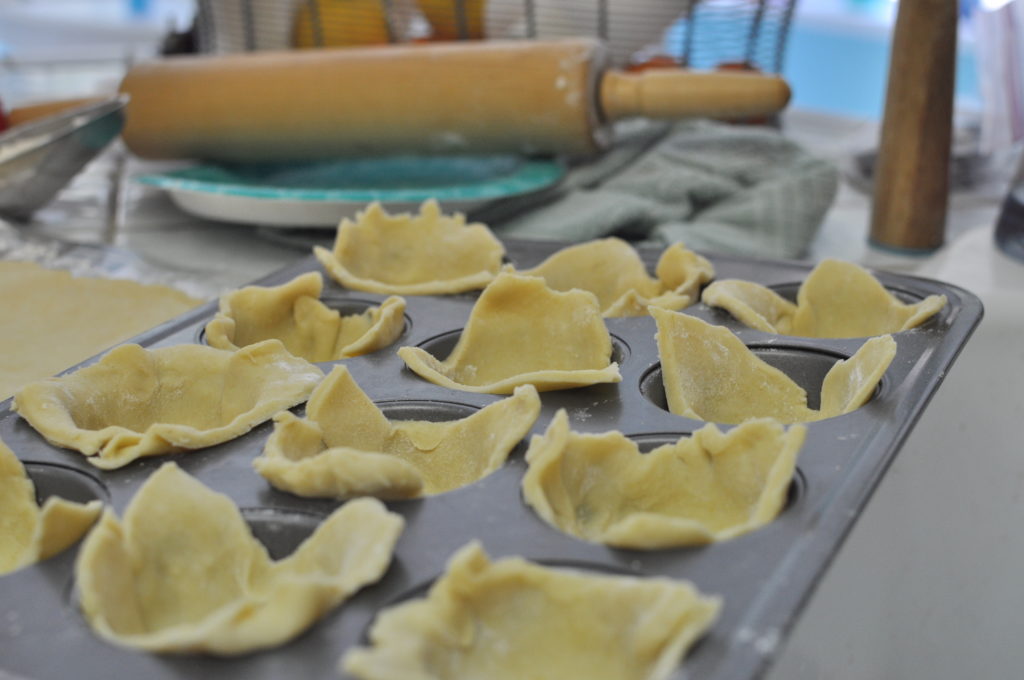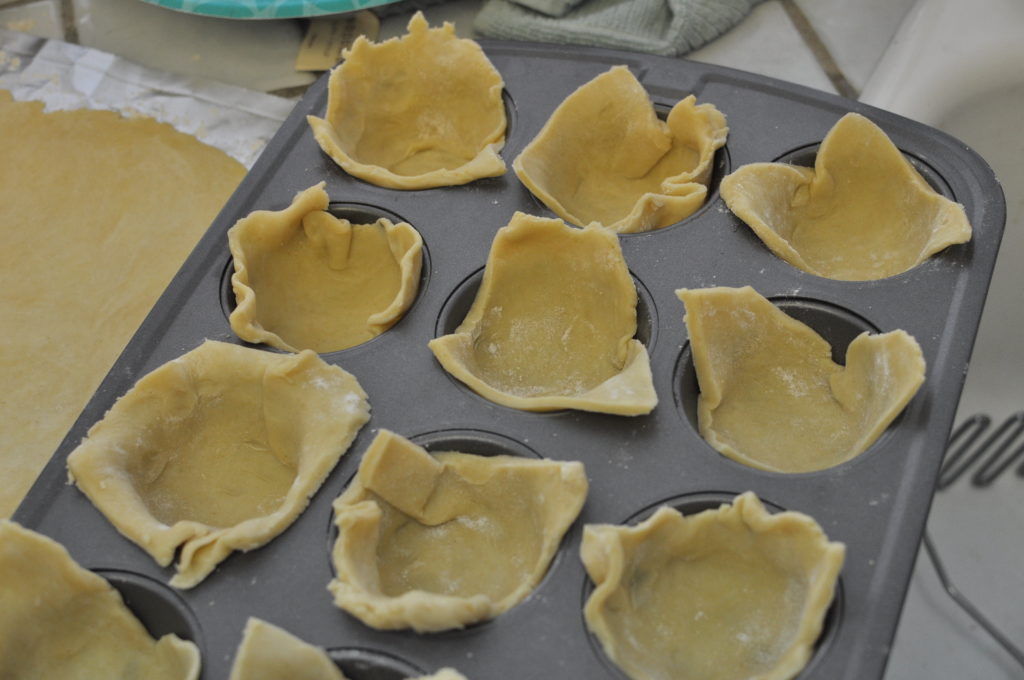 Fill your crusts with the apple mixture and be sure to include the juice…it is delicious! 🙂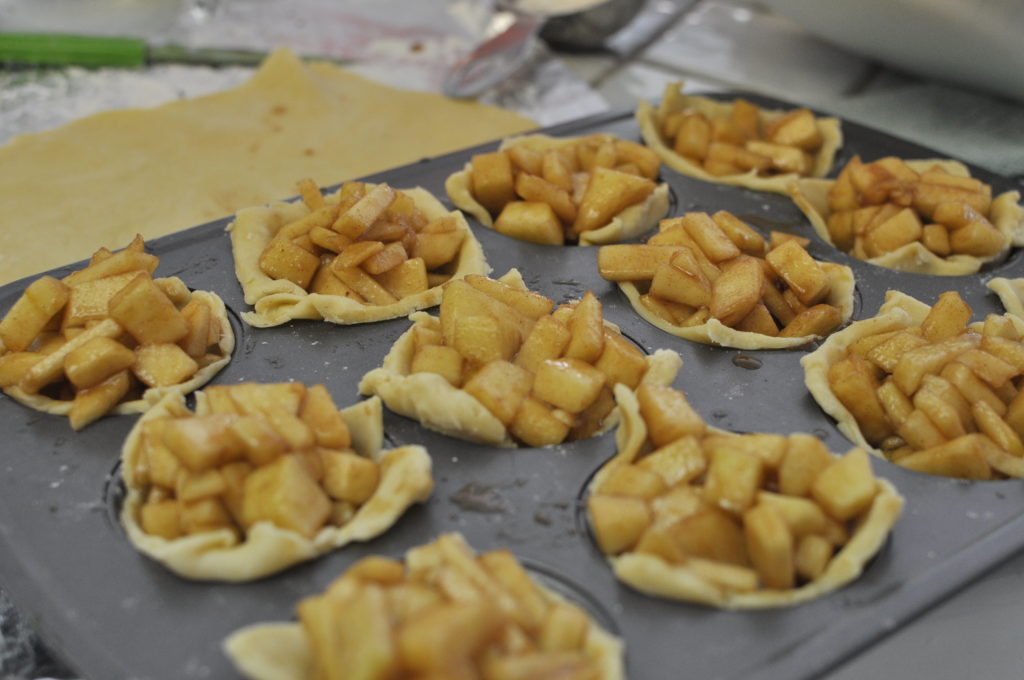 Slice your lattice pieces and use 4 or 5 per individual apple pie and crisscross them over the top of the pie, pinching the sides with the bottom crust.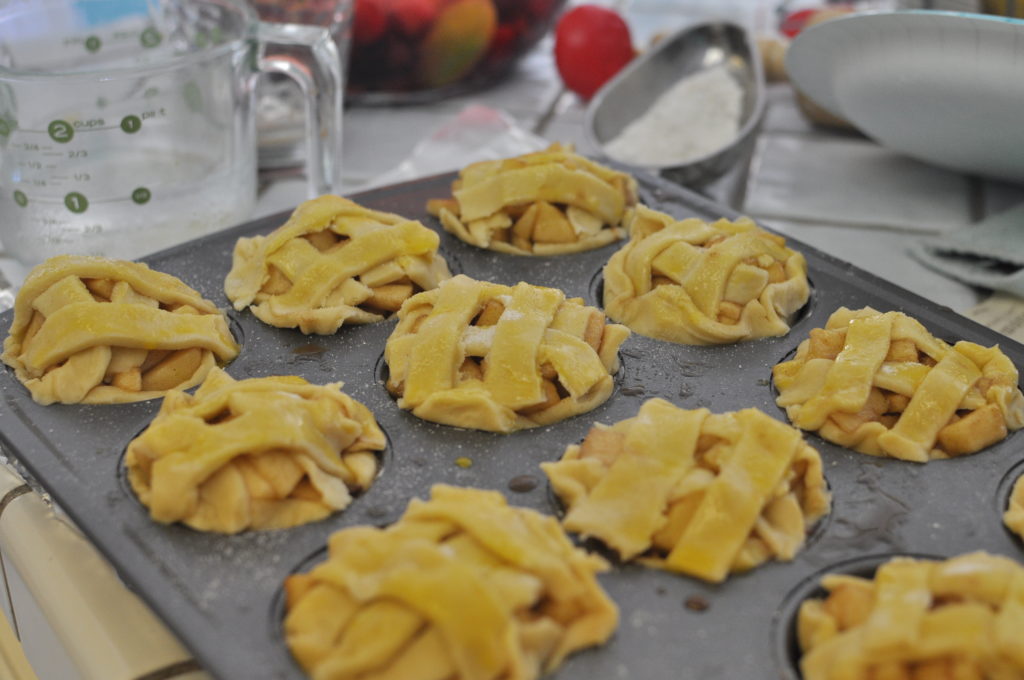 Brush the top with beaten egg, sprinkle with sugar and bake for 10 minutes at 375 degrees and then lower the temperature to 325 for an additional 25 minutes.
Let cool for 5 minutes and then remove the pies from the tin with a medium spoon. Eat and enjoy!