When it rains, soup is one of my favorite things to make for dinner. Especially Chicken Noodle Soup. Each time I make it, it takes on some type of variation with different noodles or veggies or maybe I add rice. Generally I made it after I roast a chicken…but today, there were no chicken leftovers so I headed out and returned home with Rotisserie Chickens! Because they are roasted, they make a beautiful dark flavorful broth.
Here is today's take…I hope you enjoy! 🙂
Ingredients:
Two Rotisserie Chickens
Water to cover chickens for broth
1 cup Bok Choy
1 cup Celery
¾ cup Carrots
1 cup Rainbow Carrots
1 cup Swiss Chard
2 cups Purple, Red and White Potatoes
2 teaspoons Salt
½ teaspoon Pepper
1 tablespoon Poultry Seasoning
1 cup Uncooked Noodles
Instructions:
Remove white meat from chicken and set aside. Put the rest of the chicken, including the skin, in a large pot and submerge with water. Cook for 2 hours or more.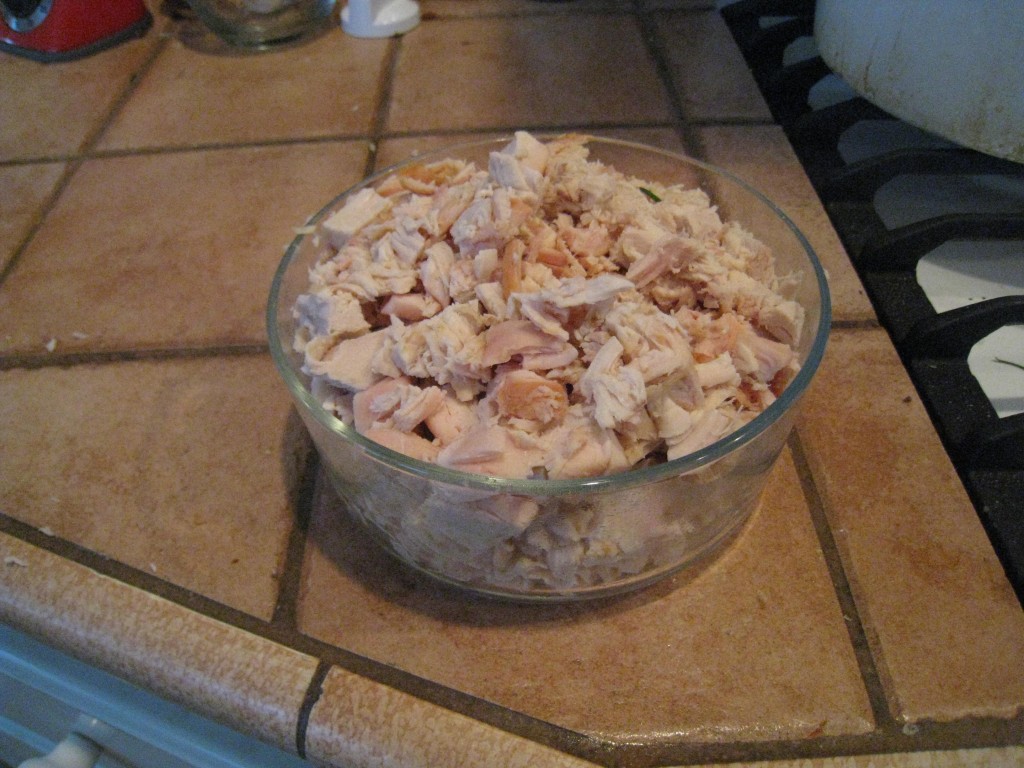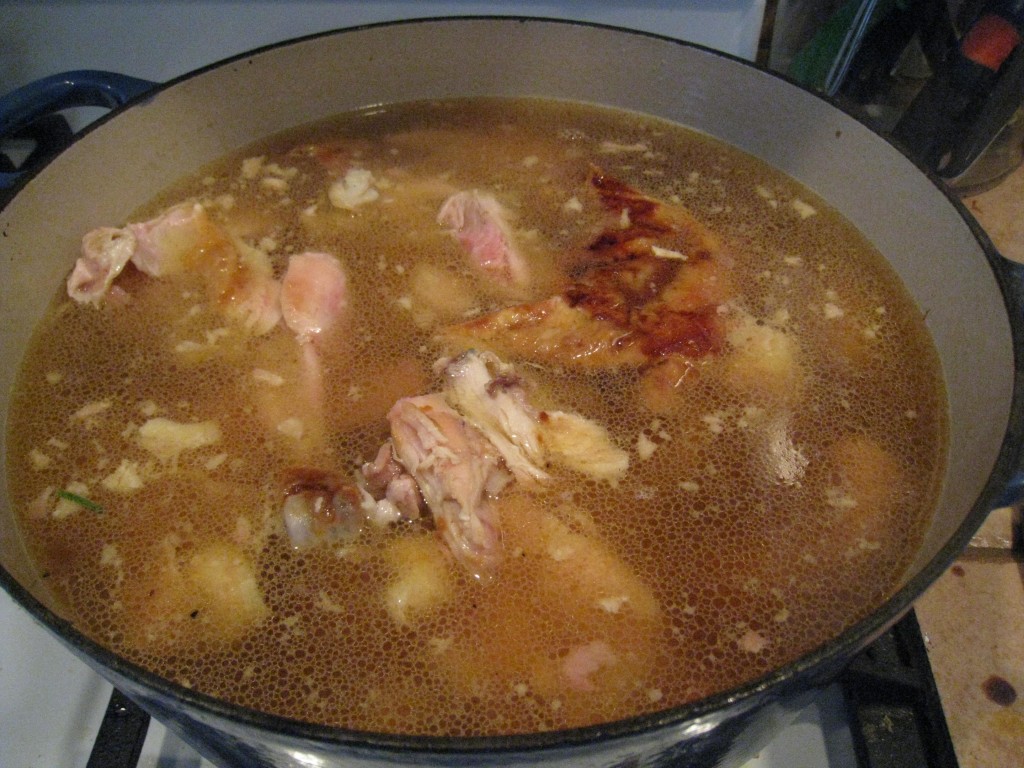 Strain chicken from broth.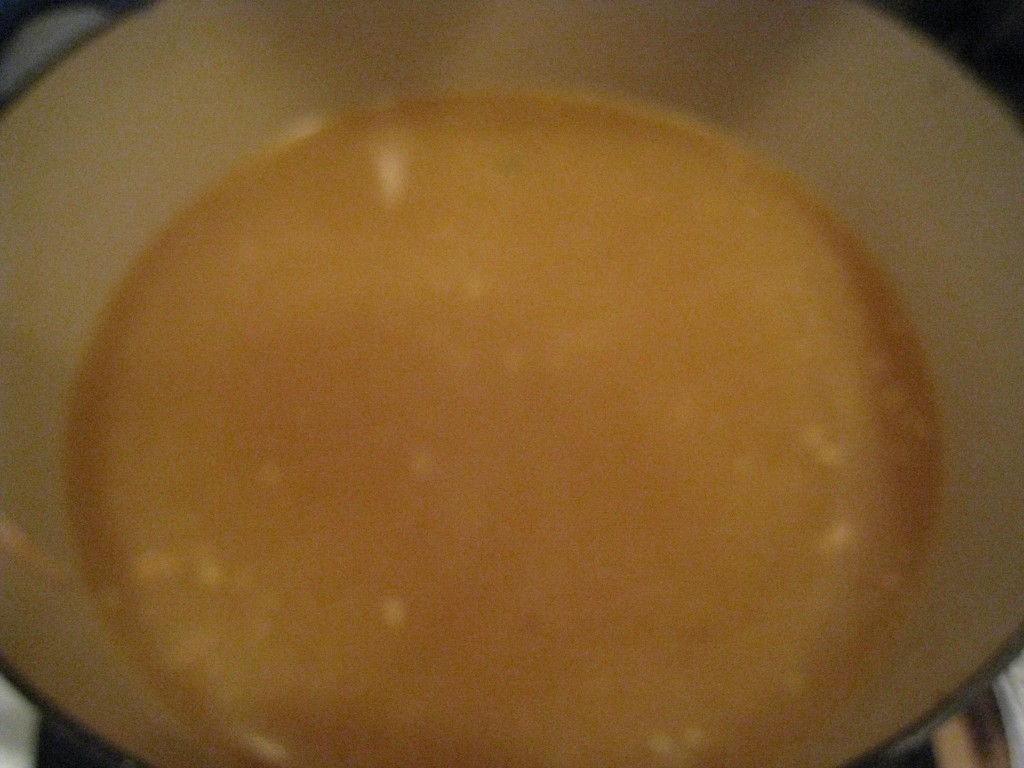 Add veggies and noodles (optional) to the Broth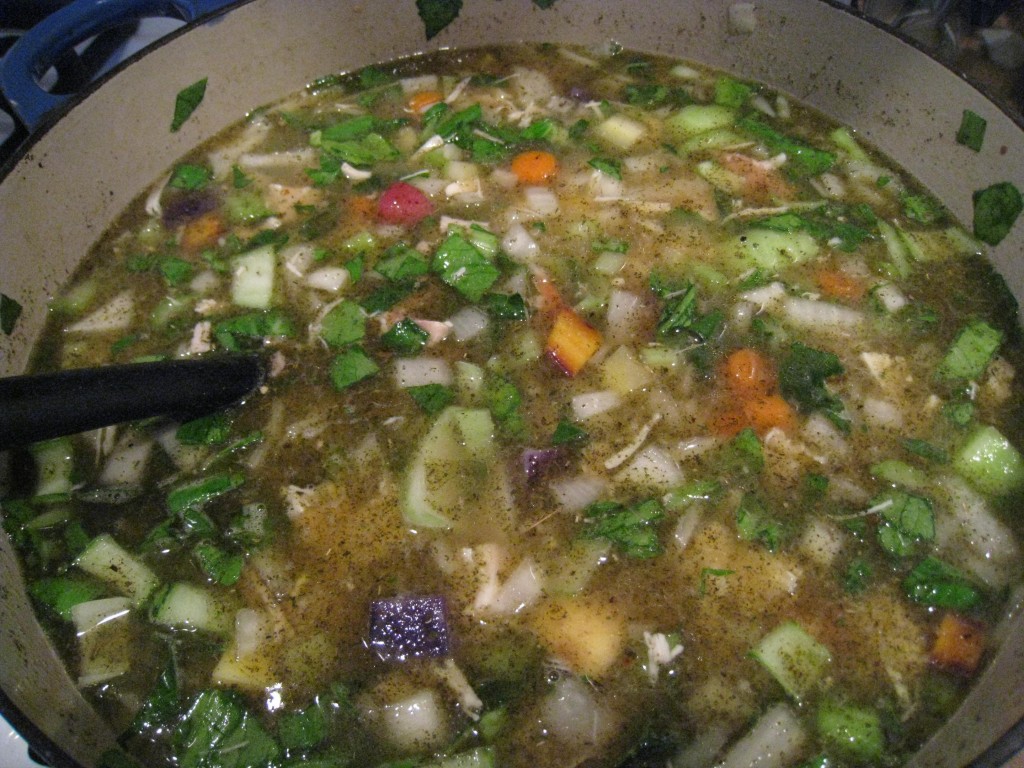 Cook for 10 – 15 minutes or until noodles are done and veggies are softened.
Serve with crusty bread and butter. Yum!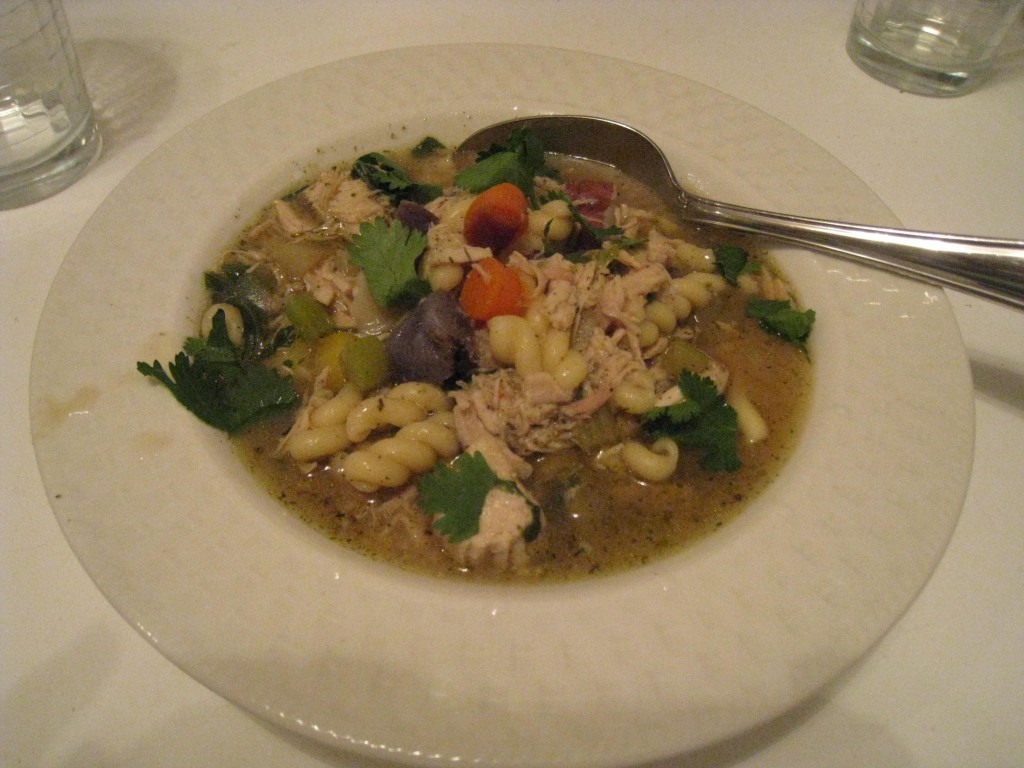 I should have photo-shopped the dripped soup on the rim. 🙂
Blessings!