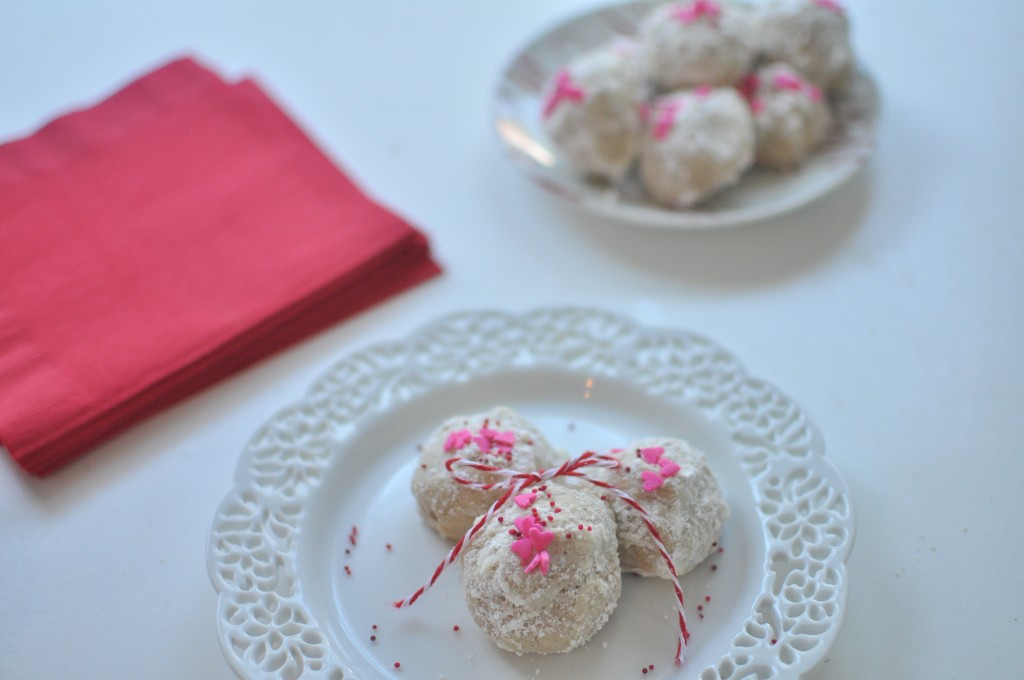 My mom use to make Russian Tea Cakes every Christmas. She hasn't made them in the past few years though and I miss them! I know these cookies come by many names, but to me, they will always be Russian Tea Cakes. And, to me, they will always remind me of my mom. This time, since I am making them so close to Valentine's Day and because my Valentine appreciates a low sugar dessert, I am going to dress these up a bit for the big day. A little dusting of powdered sugar…a little sprinkle of color, and they are all ready for your fanciest shindig or YOUR favorite Valentine. 🙂
Ingredients:
1/2 cup Powdered Sugar
2 1/4 cups Whole Wheat Pastry Flour
2 sticks Butter
1/4 teaspoon Salt
1 cup Walnuts, chopped
Sprinkles
Extra Powdered Sugar
Combine the powdered sugar, whole wheat pastry flour, salt and walnuts and place in the bowl of your food processor. Add in the softened butter to the flour combination and pulse until combined and can be made into a large ball of dough.
Refrigerate dough until chilled. Then, roll the dough into 1″ balls. Place 2 1/2 inches apart on an un-greased cookie sheet. Bake 10 – 12 minutes at 350 degrees until set, but not browned. This recipe will make around 3 dozen cookies.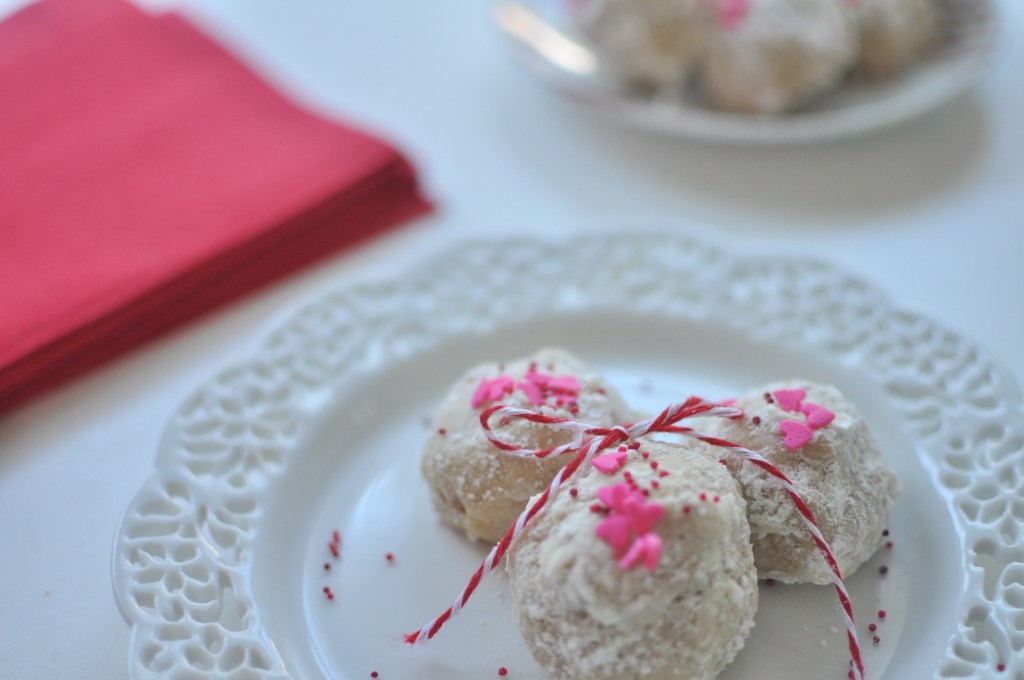 Roll in powdered sugar while still warm. Then, also while still hot, top with a few of your favorite sprinkles. My Valentine will really enjoy these!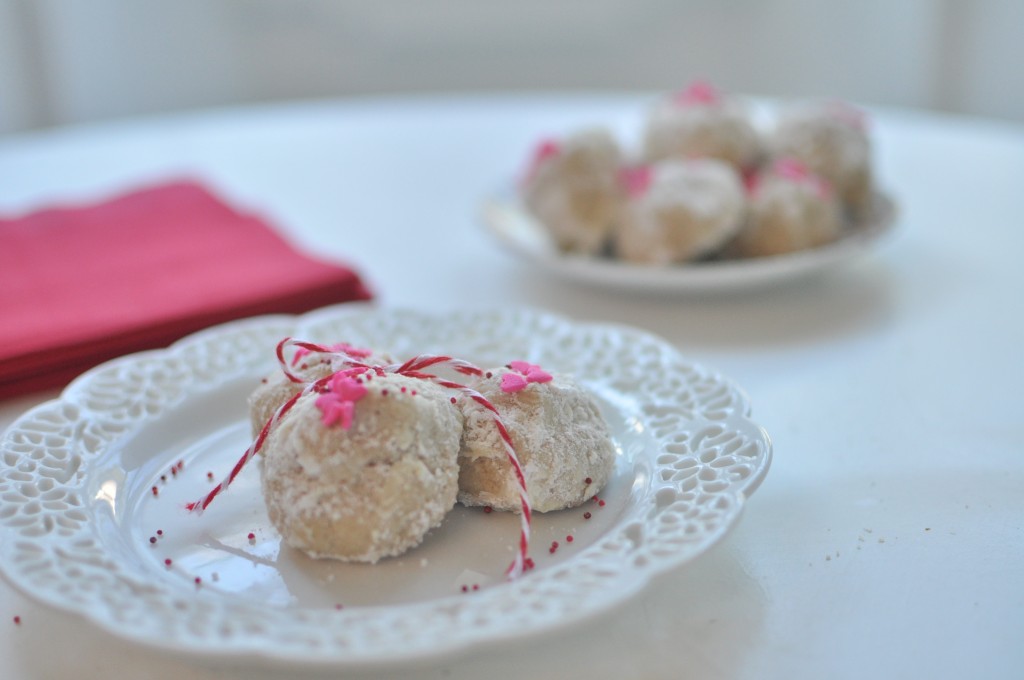 Blessings!