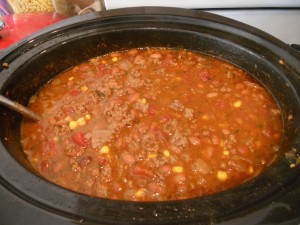 On Saturday, we had a very nice visit from my Brother Andy's family. It was such a blessing! Our son took their Christmas photo at a local train museum and then they returned to our home to spend the rest of the afternoon. After jumping on the trampoline and playing ping pong, it was time to enjoy a nice warm dinner. It is the time of year when chili sounds so good! I couldn't wait to fill our home with these yummy aromas.
Ingredients:
1 lbs Ground Beef
1 large Onion, chopped
1 tablespoon Granulated Garlic
4 tablespoons Penzey's Chili Seasoning
1 cup of Corn (optional)
3 – 15 ounce cans of Pinto Beans (can also use Kidney or Black Beans)
2 – 15 ounce cans of Chopped Tomatoes
Instructions:
Brown your ground beef and onions over a medium heat on the stove.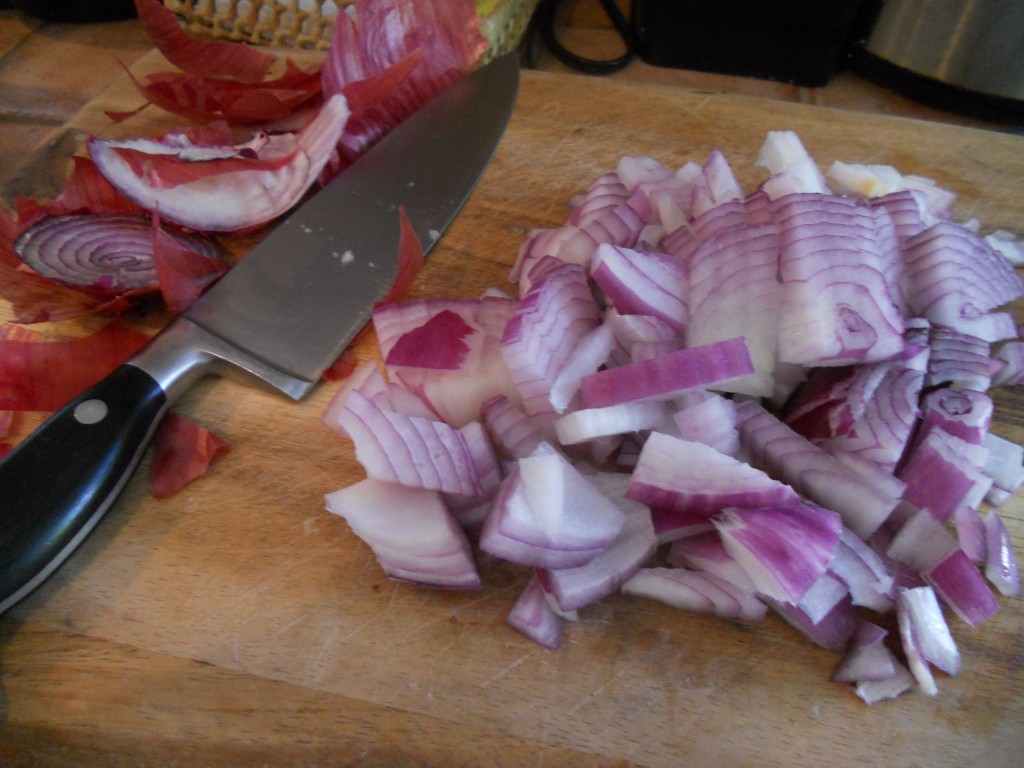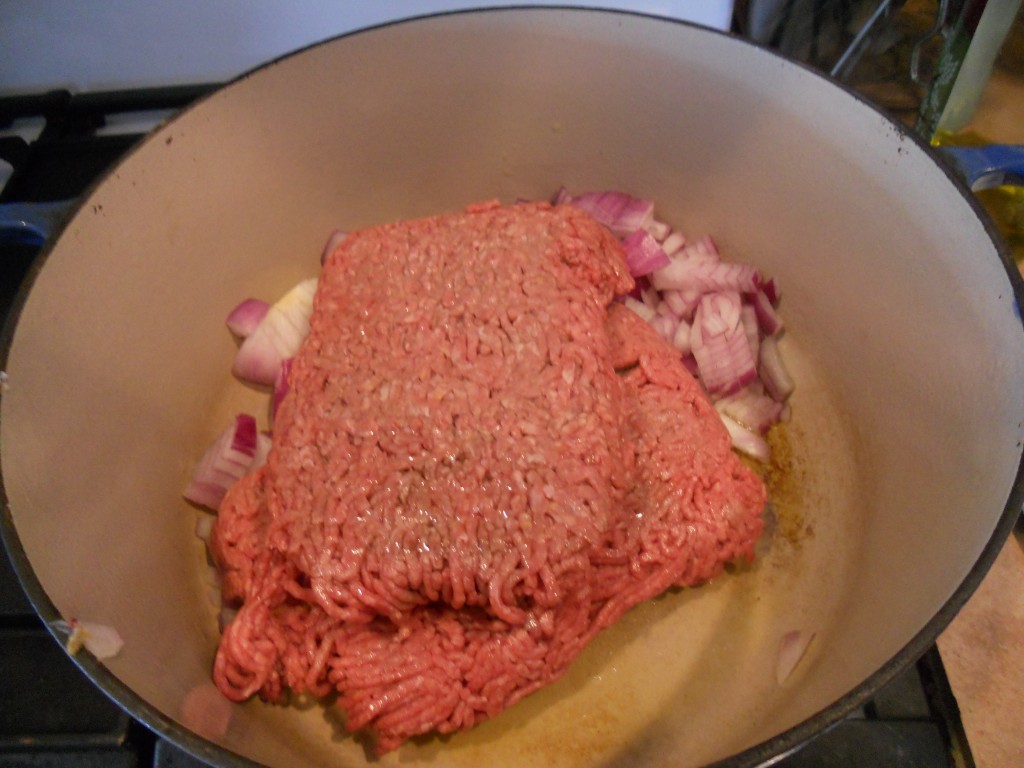 Place the ground beef, tomatoes, seasonings, and beans into a Crock Pot.
Cook your chili for 4-6 hours on high or all day on low. This is one of those foods that tastes even better as it cooks longer. This pot of chili will feed 10 people when served with potato salad or salad and bread.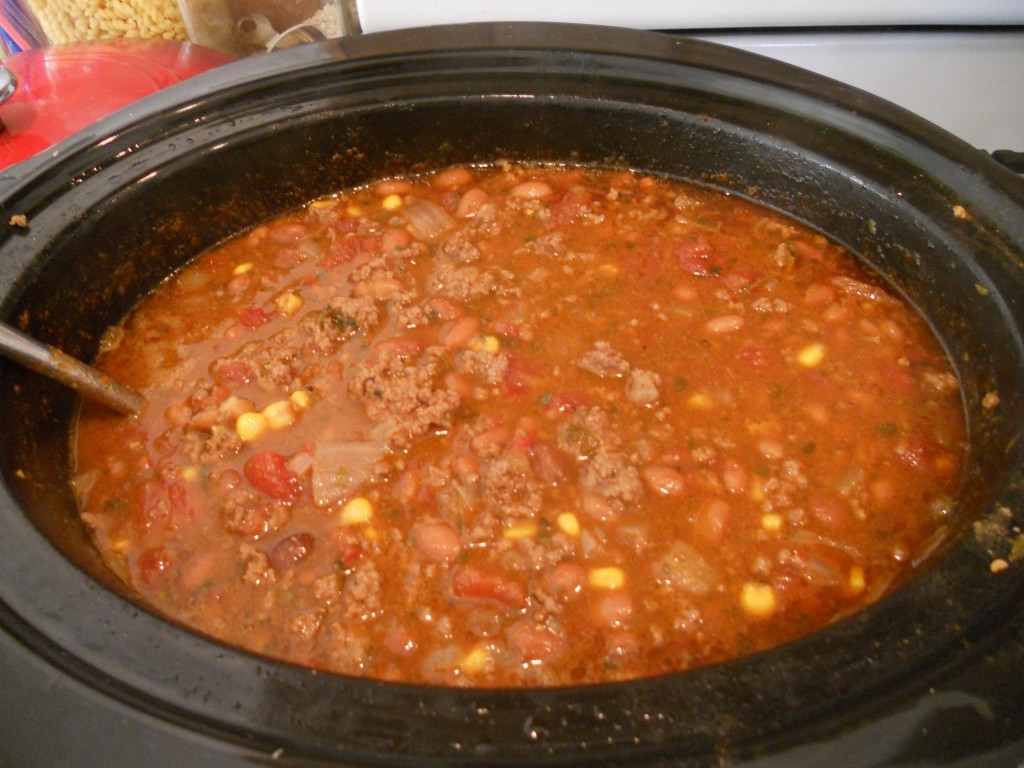 For a make ahead meal, you could cook and freeze the cooked ground beef, onions and seasonings and then when you are ready to make your chili, just add the frozen ground beef mixture and your beans and tomatoes into the crock pot and cook on low throughout the whole day. Dinner will arrive, and you will be thrilled with what you have in your crock pot!
This chili also works well to serve for an open house or gathering at your home. I have made this with another soup or two and then set up a topping bar with cheese, tomatoes, onions, and sour cream to top everything with. It is a hit with our visitors and makes for easy entertaining.
Blessings!