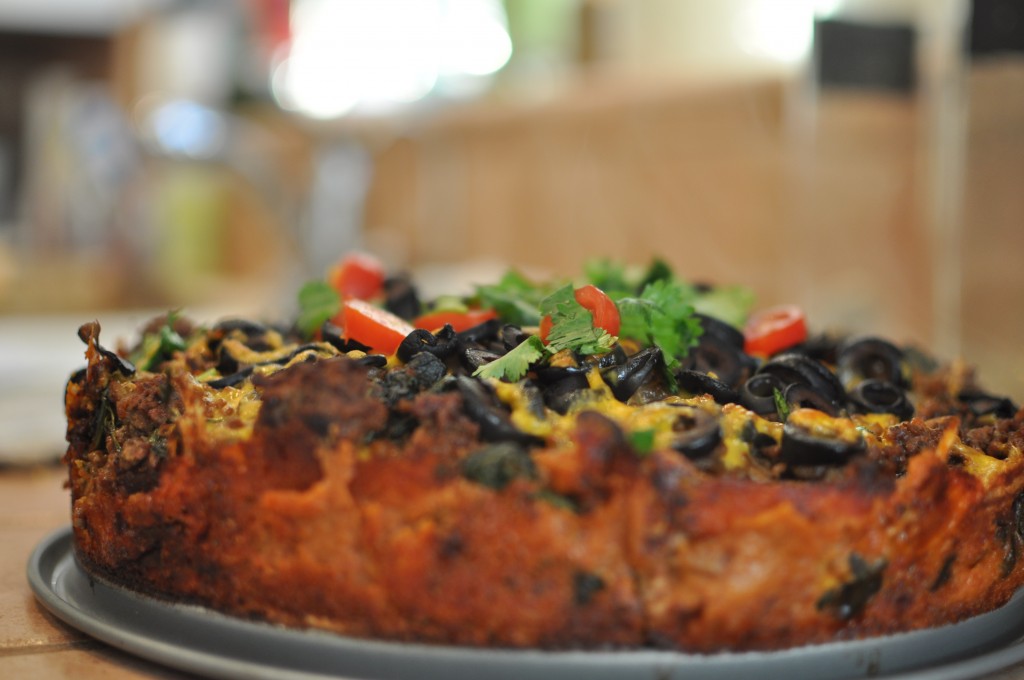 This Taco Pie is perfect for a family dinner or for a Super Bowl gathering. I got a new spring for pan and wanted to try it with a savory recipe and thus was born the Deep Dish Taco Pie. It is full of tasty ingredients and very satisfying.
It is also fun because you get to add your favorite toppings to your piece of the pie. I also like that it can be assembled ahead of time and then cooked when you are ready to serve it.
Here is what I did:
Ingredients:
2 lbs Seasoned Ground Beef (Use your favorite Taco Seasoning)
2 cups Baby Spinach (add to Ground Beef while it is hot…it will "shrink" and provide added nutrition!)
2 cans Refried Beans (thin by mixing with 1/4 cup water)
12 ounces Cheddar Cheese, Shredded
1 can Olives, Sliced
1 cup Tomatoes, Sliced
2 cups Lettuce, Chopped or Shredded
1/2 cup Cilantro, Chopped
Sour Cream (for topping!)
12-15 corn tortillas
Instructions:
I have a large spring form pan. If yours is not the large pan, you will need less ingredients to fill it up to the top.
Begin by covering the bottom of your spring form pan with tortillas. Overlap them so the whole bottom is covered. You may have to cut on up to fill in some holes without getting your layer too thick. Next, spread a layer of refried beans on the tortillas. Top those with cheese and then a layer of seasoned ground beef.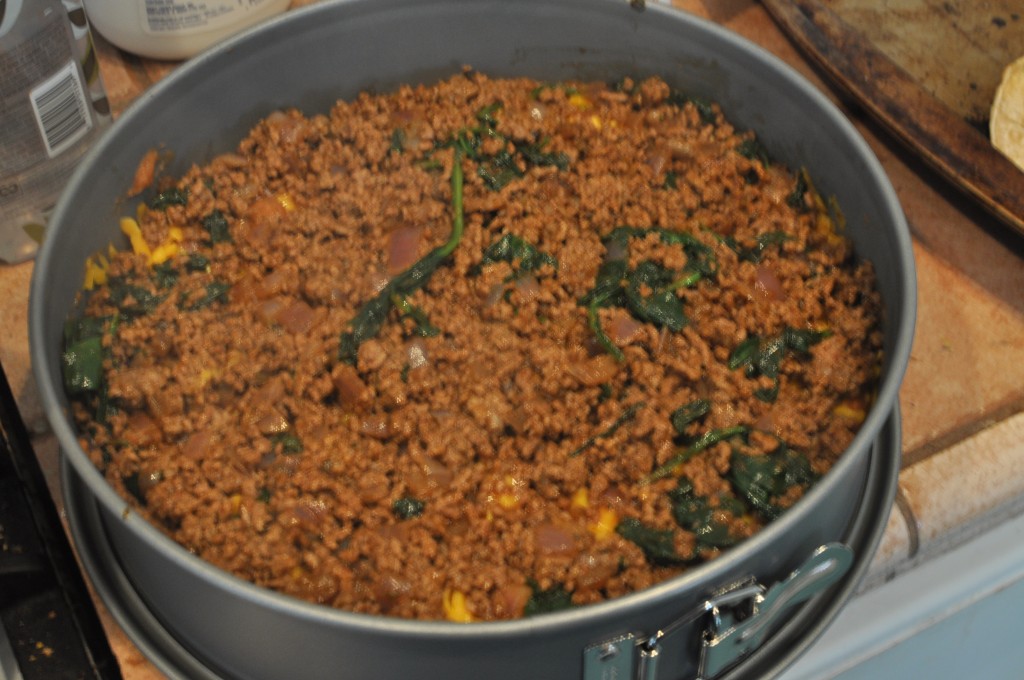 Top that with olives and then cheese again. Then, repeat…tortillas, beans, cheese, meat, olives and cheese…and then a few more olives. This brought us to the top of our pan. Bake at 375 for 20-25 minutes. Let your pie sit on the counter for 10 minutes or so to set before you run your knife around the edges and un-mold your taco pie. Slice and let your family or friends add the toppings of their choice…tomatoes, cilantro, sour cream, and lettuce are some options. Guacamole would also be delicious!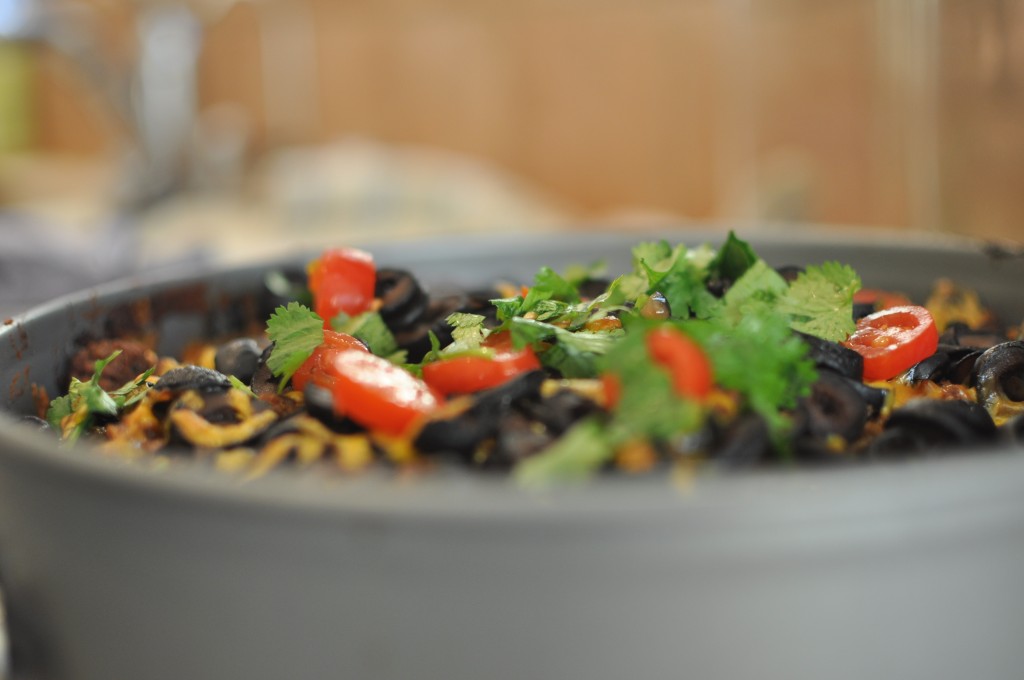 Blessings!