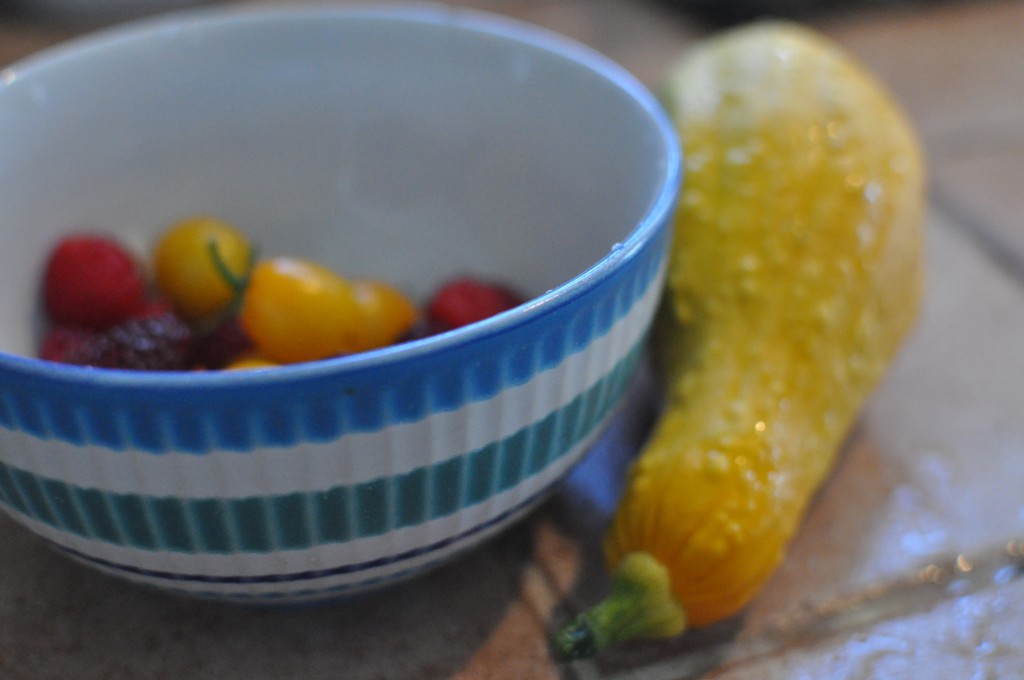 Ok, here it is…our first squash!! I am SO excited! My dad use to grow squash in the summer and we all really enjoyed it. My family isn't that into squash, but I am going to work at winning them over. Here is my first attempt. 🙂
Yes…lightly breaded and fried! That is sure to please. In order to get the summer squash super crispy, I first lightly salted the sliced squash and let the salt draw the water out. You can see the water in the photo below. It really works! Blot the water off of the squash before breading.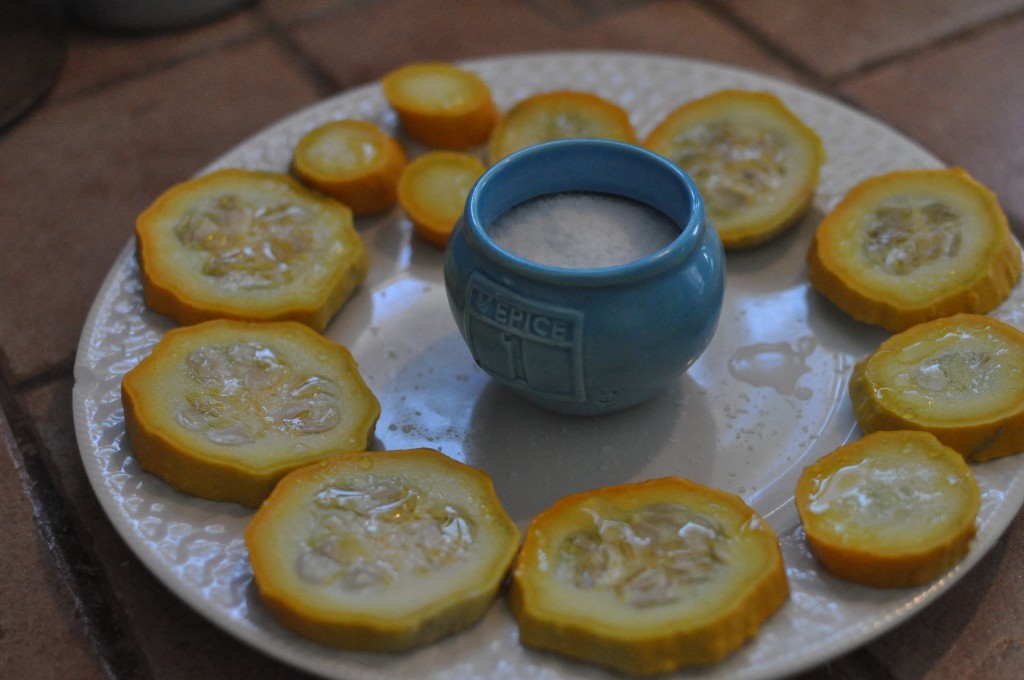 Next, pour a cup or so of corn meal into a shallow dish and season with salt, pepper, and a little paprika. They beat two eggs in another shallow dish and season those as well. Dredge the squash in the egg first and then in the seasoned corn meal.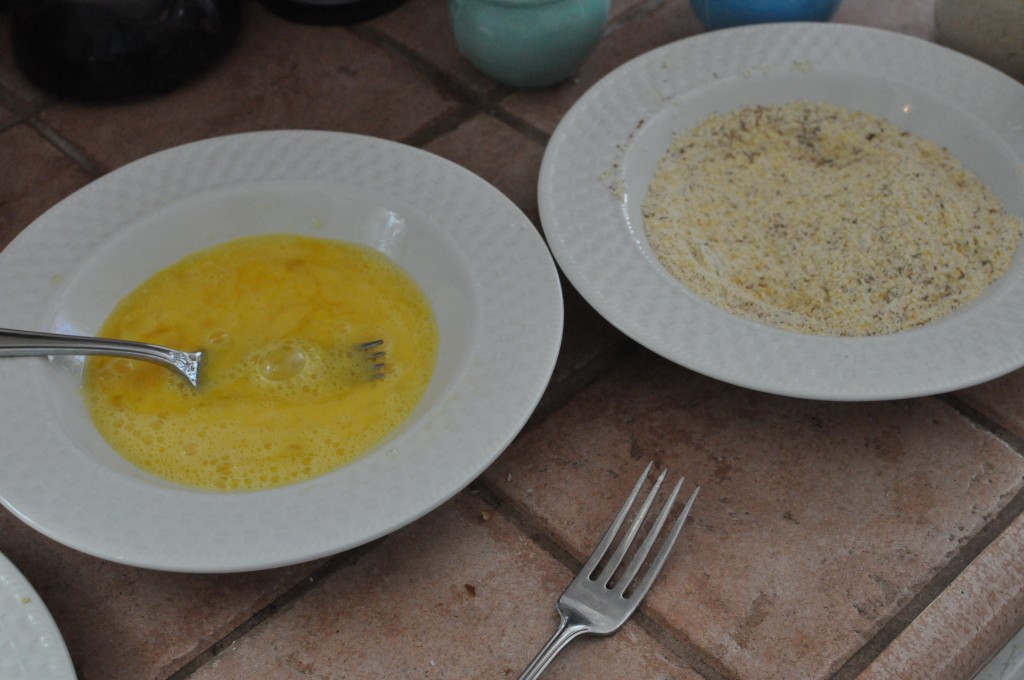 Place directly into a small amount of hot oil and cook until brown (about 2 minutes per side).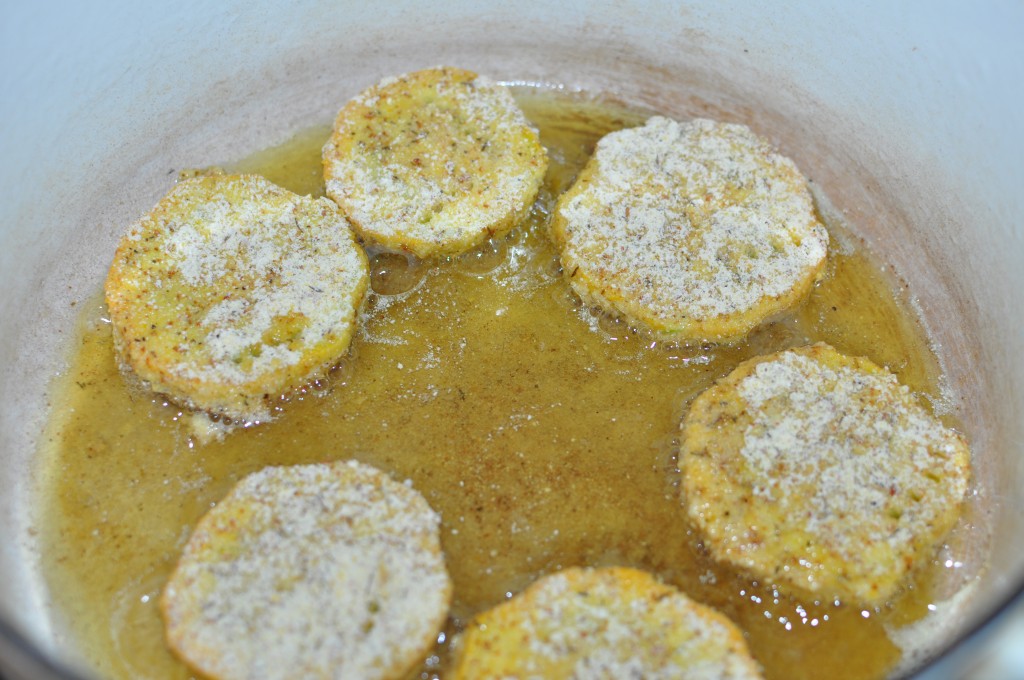 I served ours alongside roast chicken and salad. This first step in making more interesting squash dishes was a success!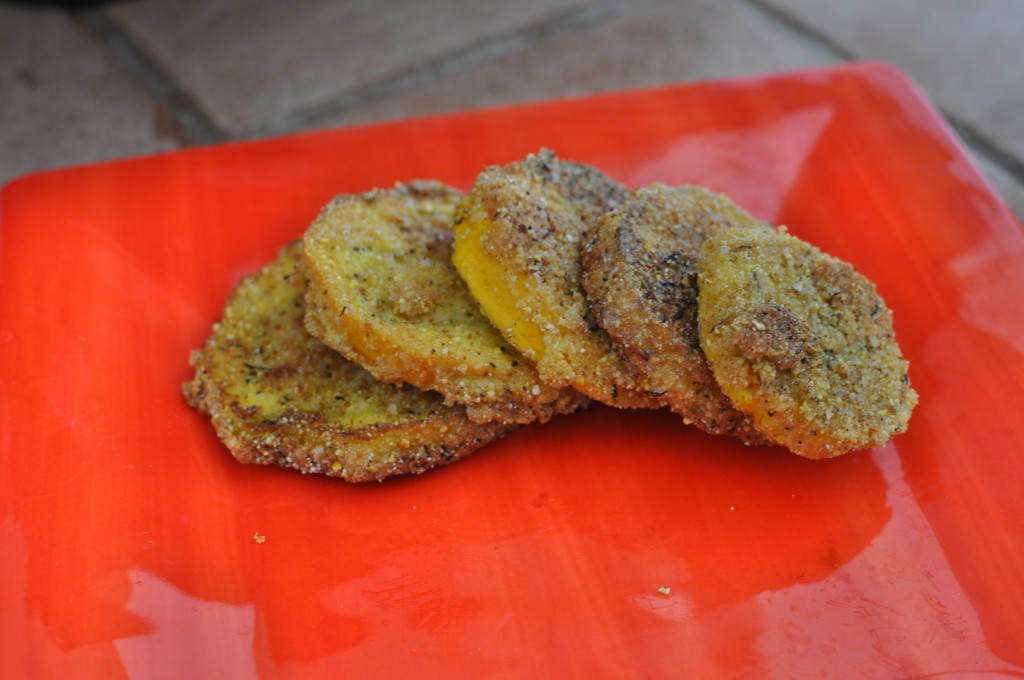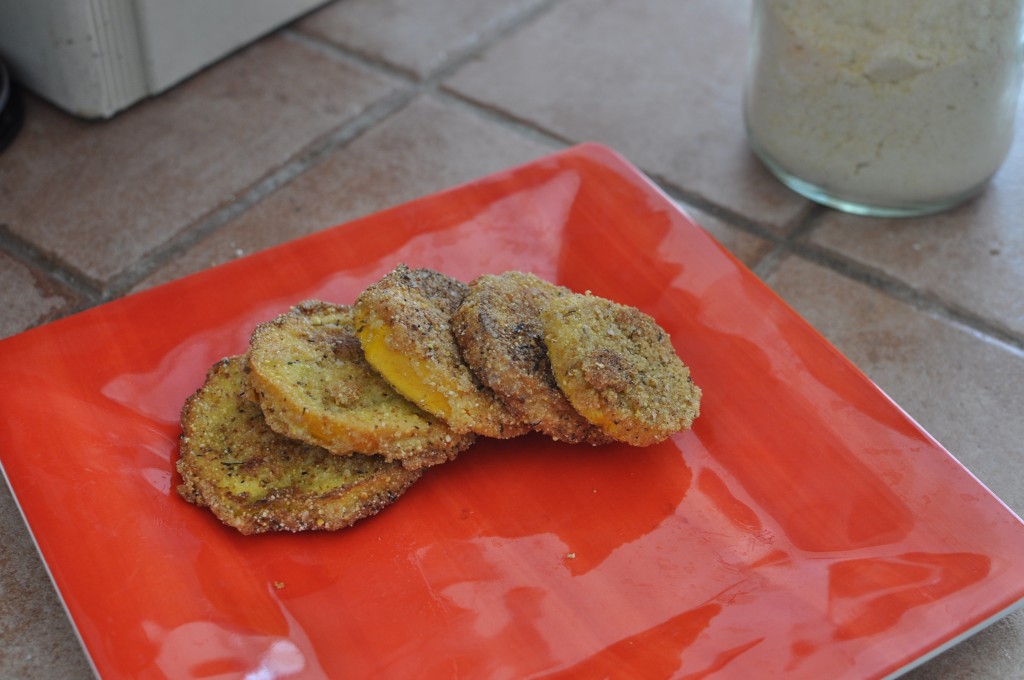 Blessings!