I am so excited to be sharing my Creamy Basil Horseradish Salad Dressing with you today! This month my husband and I embarked on a Whole30 journey! I have done two rounds and this one is my third to date. I have learned so much and changed my food habits for the better. I also feel so much better! My first two rounds of Whole30 were by myself so I just got through them without much food variety. Lettuce wrapped burgers were my standard when I couldn't think of anything else.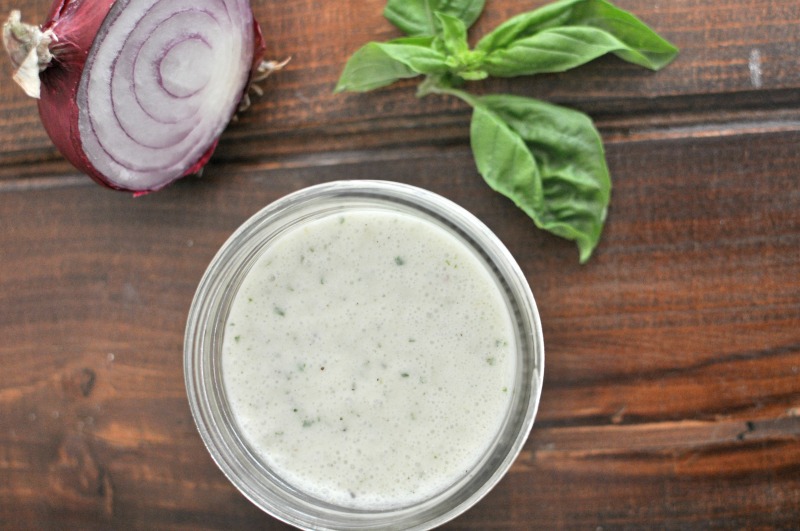 With my husband joining me this time, and both my older children at home with us, I needed to be more creative this time…I'm not just cooking Whole30 compliant food for me…but at dinner time, we are all eating it! And, my husband isn't a fan of the lettuce wrapped burger…yet!
My family enjoys creamy salad dressings but they are a little harder to make compliant, unless I make my own mayo and I don't always have that on hand.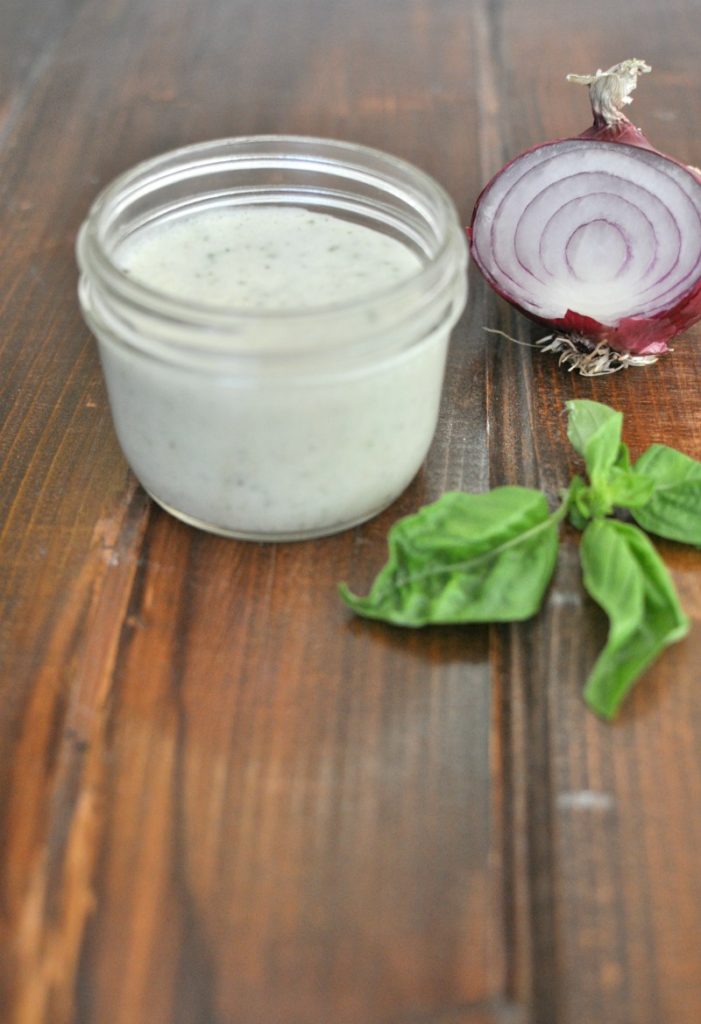 This time I tried something new…full fat coconut milk! I hope I didn't lose you there…it really is amazing! And, when you add in your seasonings, as well as the horseradish, there is no remaining coconut taste…it passed the test with the whole family! Another win with this dressing…since it doesn't contain mayo, it is more fun at a picnic!
I make the whole thing in a quart sized mason jar with an immersion blender so there is no mess and the basil stays intact enough to show green flecks throughout the dressing. You can make it in blender as well, but you have to be really careful to not over blend and turn the dressing brownish…I did that the first time I made another version of this dressing that we use for taco salad.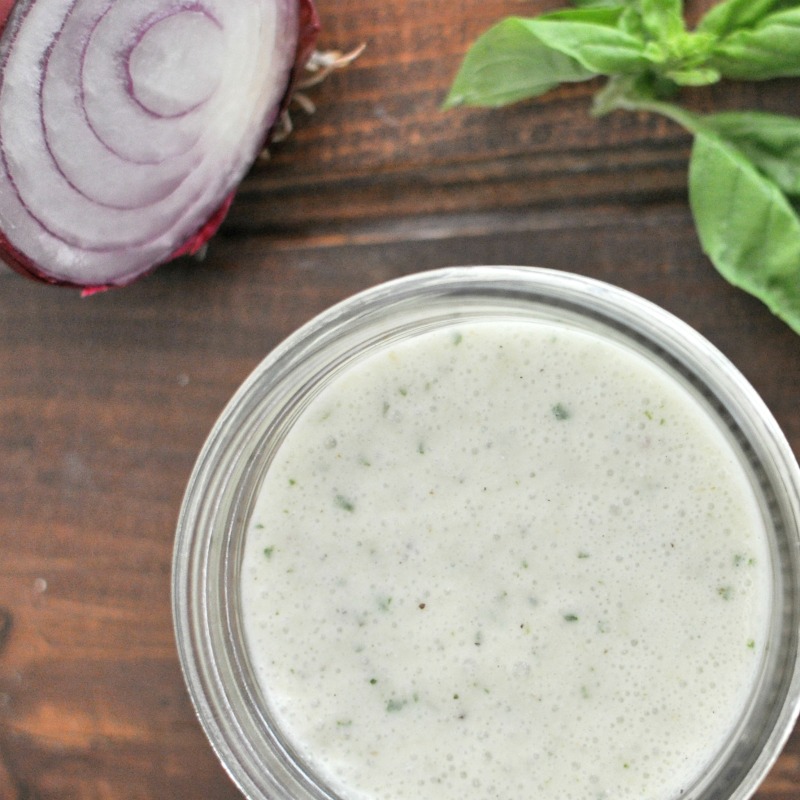 Really, the sky is the limit with flavor combos so be on the look out for more!
Blessings!


Creamy Basil Horseradish Salad Dressing
This creamy, Whole30 compliant coconut based salad dressing is a compliment to veggies, meats or even baked potatoes.  Your whole family will enjoy it!
Author:
Prep Time:

5 min

Total Time:

5 min

Yield:

1 1/2 cups salad dressing

Category:

Salad Dressing
Ingredients
1 can Full Fat Coconut Milk
10 Basil Leaves
1 tablespoon Red Onion
1 teaspoon Salt
1/2 teaspoon Pepper
4 T Prepared Horseradish
Instructions
Place all ingredients into a 32 ounce mason jar and pulse until combine with an immersion blender.  Season to taste and serve with everything you put ranch dressing on!