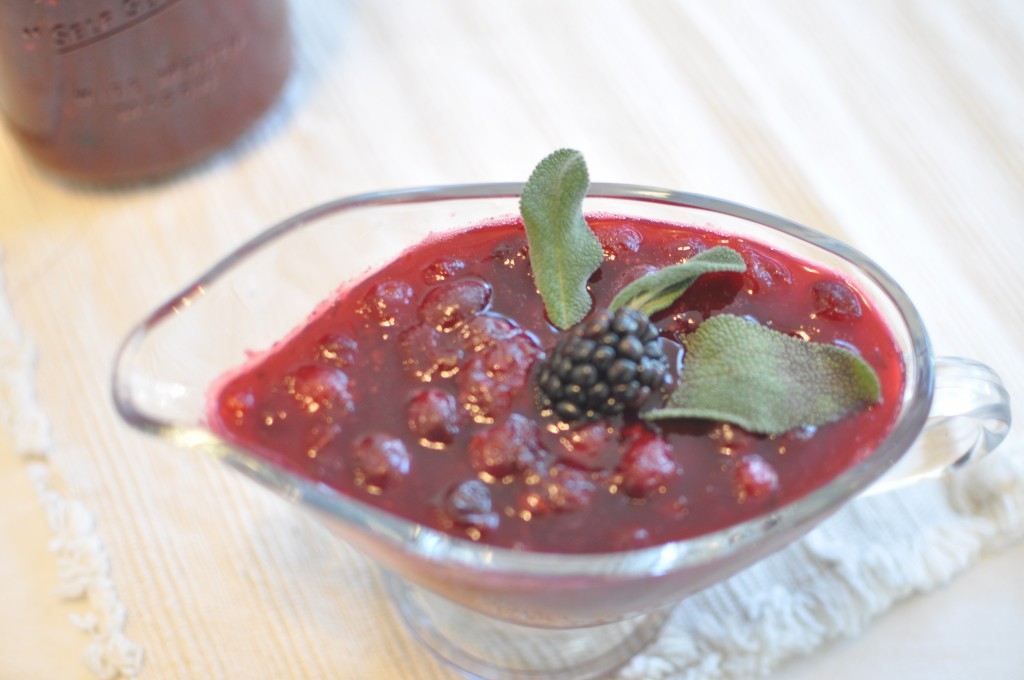 This year I set out to make a "Lower Sugar" version of cranberry relish. The first order of business was to replace the water with apple juice to add some natural sweetness. I was hoping that, combined with the blackberries, would be enough sweetness, but it was not…it still brought about a pucker. So, I added half the amount of sugar I usually would have added and included a small amount of Agave as well and while it still has some tartness, cranberries should have a little…and, it also has a good amount of sweetness as well. I recommend tasting the cranberries before adding the sugar so you can adjust it to the tastes of your family…you might be able to go with even less than I did. The sage adds a slight background flavor and is a delicious addition. Mint or Basil would work well also.
Here is what I did:
Ingredients:
1 bags fresh Cranberries
1 cup fresh Blackberries
3/4 cups Apple Juice
1/4 cup Light Agave Nectar
1/2 cup Sugar
The Zest of 1 Lemon
4 Sage Leaves, minced fine
Instructions:
Place all ingredients in a medium sauce pan and bring to slow boil. Allow to simmer for 3-5 minutes. Cool in the refrigerator for a few hours or several days if you choose to make this ahead and serve chilled.