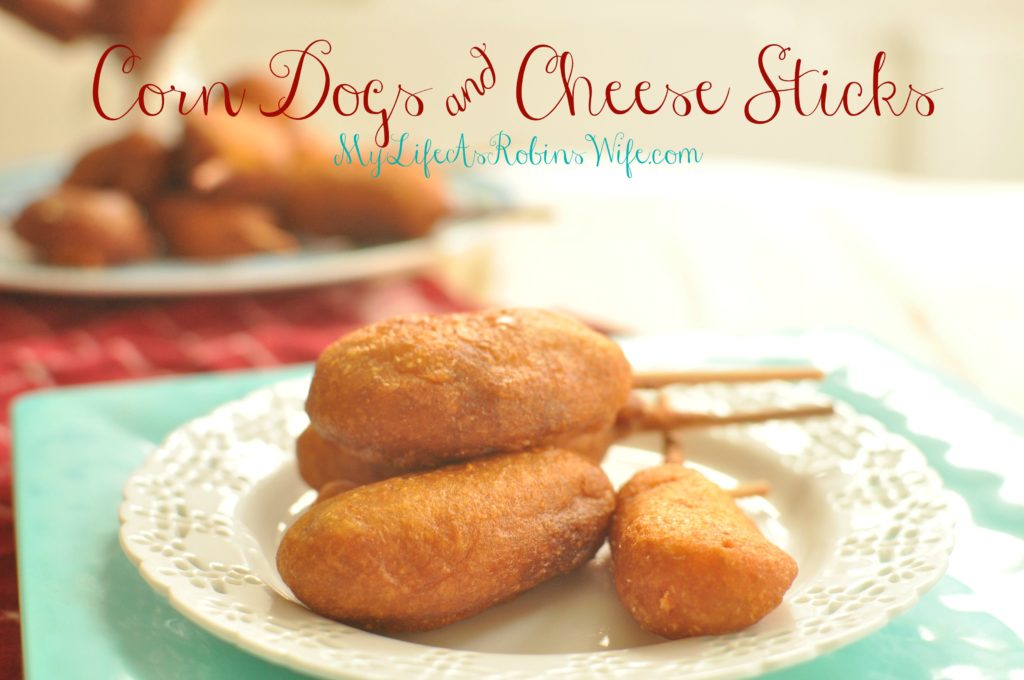 Hello Everyone! Today, I am sharing a guest post over at The Best Blog Recipes.
My children will tell you that I rarely buy frozen food. I also rarely buy hotdogs. And, most mom's will tell you that when you don't buy that type of food, your children REALLY wish you would…it is a fun novelty.
So, tonight, I decided it was time to make a treat…homemade corn dogs and cheese sticks. Even better than frozen food! Yum!!! And, cheese sticks were my favorite at hot dog on a stick when I was a child…so I guess this treat is for me too! 🙂
You would be surprised how simple it really is…and you get to choose the quality of the hotdogs. We used organic with no nitrates, so I felt much better feeding them to my family. You can also choose the quality of your other ingredients…so, this is the way to go when choosing something like a corn dog which is often so filled with chemicals and preservatives.
Please visit our Guest Post on The Best Blog Recipes today for the full recipe & directions!