My family and I have been living in a hotel for the last three weeks while we await our next home to be ready for us. For the first week it felt like vacation, except my husband left for work each morning. Each day, my daughter, son (our oldest is away at college, but came home this weekend with his girlfriend!) and I headed out for our morning adventure to places like Apple Hill (so fun!), shopping or the library and park. Then, back home for my son's nap time (and mine!) and my daughter's school time.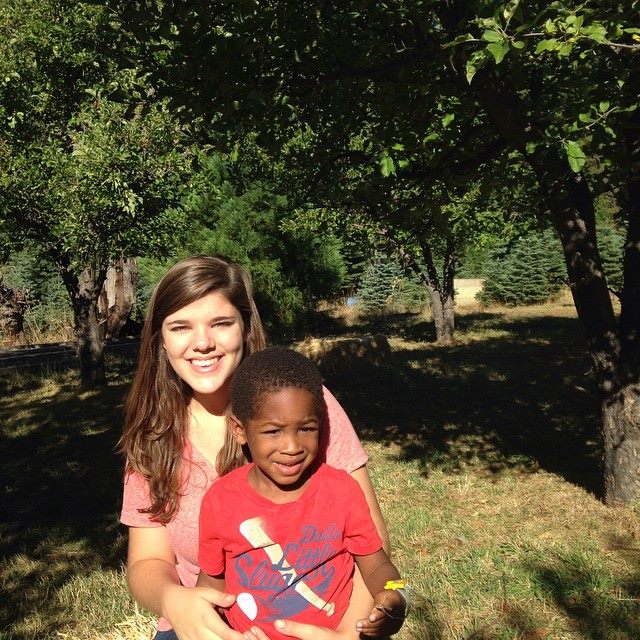 Hannah would set up a little tent for my son's nap in the corner of the living room and she set up shop at the desk so she could finish her studies. And, I retreated to the bedroom for some much needed quiet time and rest.
Today we begin week 4 and I really thought this would grow old and we would quickly "need" more space from being in such close quarters. I am SO thankful that it has not turned out that way! While we are excited about the possibility of our home closing escrow this week, we are SO thankful for this time together. We are settled with the fact that God is trustworthy and we don't have to be anxious. By God's grace, we are content.
Contentment is defined as being happy with what one has (dictionary.com). The Bible has a lot to say about contentment too.
Luke 12:15 says – "And he said to them, 'take care, and be on your guard against all covetousness, for one's life does not consist in the abundance of his possessions.'"
Isn't that so true! Our life is about so much more than what we possess. Contentment is never gained by gathering more. In fact, we have found quite the opposite to be true for our family. When the distractions of life are removed (and most of our possessions in storage) the simplicity of life reminds us of what is really important. I have to say that we ALMOST don't miss our things.
This passage is one of my favorites: Isaiah 26:3 – "You keep him in perfect peace whose mind is stayed on You, because he trusts in You."
As we focus on the Lord, we trust Him with our circumstances. It doesn't matter if we have 400 or 4000 square feet to live in, if we don't trust Him, there will be very little peace. This is proven in times like these.
Finally, another favorite: Philippians 4:19 – "And my God will supply every need of yours according to his riches in glory in Christ Jesus."
During this time of waiting on our new home (Lord willing) to close escrow, God has supplied ALL of our needs and so many of our wants. First off, He has given us Jesus…His most precious gift. Because of the gift of His son, we can be content.
As a tribute to the Lord and His faithfulness, I want to share some of the ways He has supplied our needs/wants during this time between homes with you all. He has given me so many things to be thankful for!
1. We are together – our old home is in the process of being sold and very quickly…we are not apart during this job transition! Praise the Lord!
2. Our "home" is cleaned for us every day! Can I hear an AMEN! from you moms out there?
3. We have breakfast, with plenty of choices, available for free EVERYDAY!
4. There is coffee, just a short walk from our "home" for free anytime we want it.
5. There is ice cold mint water near the coffee!
6. They have a place to wash our laundry 3 loads at a time for FREE right down the hall!
7. Our kitty can be here with us and not in a boarding situation.
8. We have a little kitchen where I can cook simple meals to save money on eating out.
9. Because the meals are simple, so is the clean up!
10. Plenty of hot water in the shower! 🙂
11. The staff here have become friends…they have made us feel SO welcome and less lonely in our move.
12. The staff threw a birthday party for our littlest when he turned 3 last week! Amazing!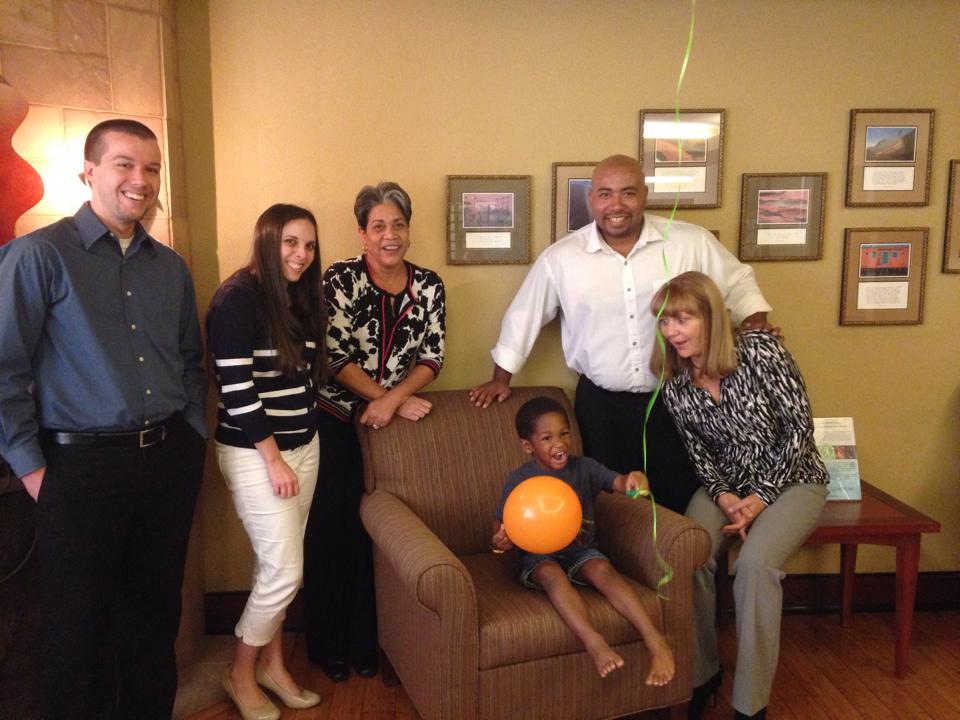 13. My husband and I have a quiet place to read the Bible and pray together.
14. My daughter has a roomy desk and comfy chair to use to work on her schoolwork.
15. Most of our stuff isn't with us so there is little to take care of except each other.
16. Having Little House on the Prairie marathons (we are starting from season 1!)
16. A simpler life and less clouded thinking.
So, while this could be a time of waiting with anxiety for what lies ahead for us, it has been a restful retreat. The uncertainty of where we will live and when we will get to move in has not placed a cloud over our heads during this unique time in our lives. Our perspective has been shaped by the Word of God and by God's kind love He has placed on us. We will remember this time fondly as a time of growing closer as a family as we joyfully anticipated what God had for us in a new home and life here in Northern California.
Can't wait to tell you the whole story when time allows!
Blessings!