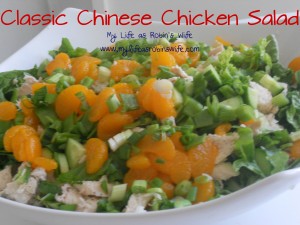 We really enjoy salads for a meal around here. This is a favorite that is usually purchased from a local restaurant, but this time, we made it at home…next time we will actually make the dressing as well, but this time we used a yummy bottled dressing we bought at Costco called "Feast From the East" All Natural Sesame Dressing. Those samples they offer got us this time…and I am glad! It is almost like our favorite and very enjoyable.
Here is the base salad. I added chopped romaine lettuce for crunch, mixed greens for added health benefits, mandarian oranges, chopped scallions and chopped snow pea pods.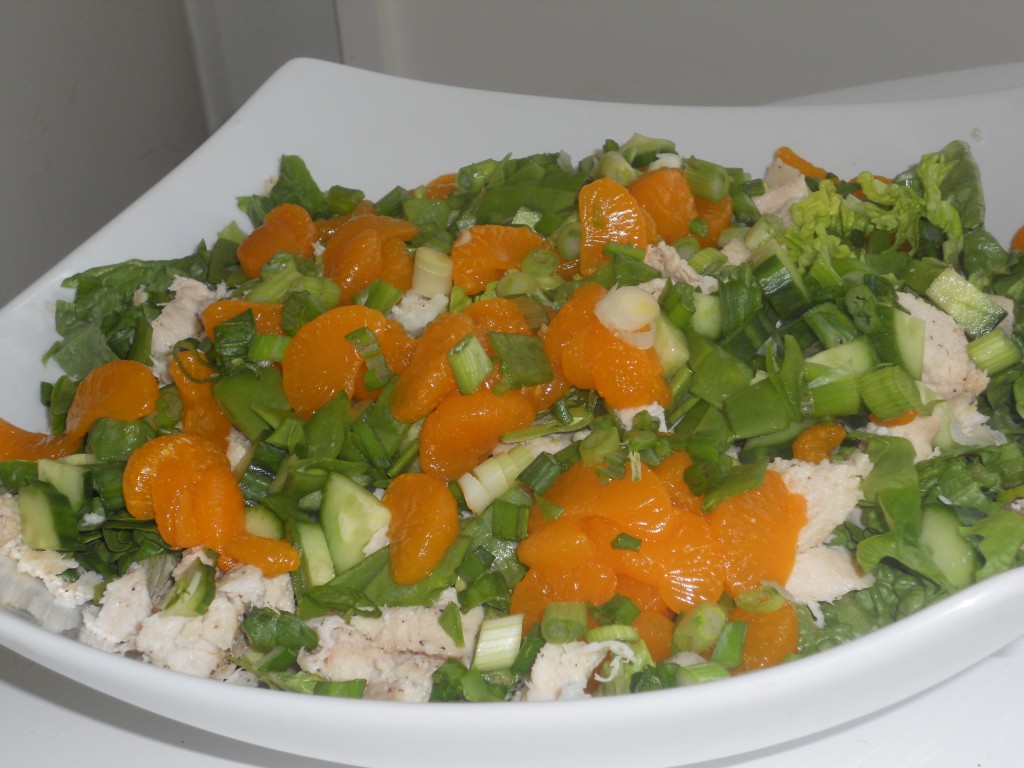 Then…in place of the fried won-ton wrappers I didn't have, I substituted very finely sliced corn tortillas fried in coconut oil. They were a great substitute…and will likely be used again because I am more likely to have them on hand.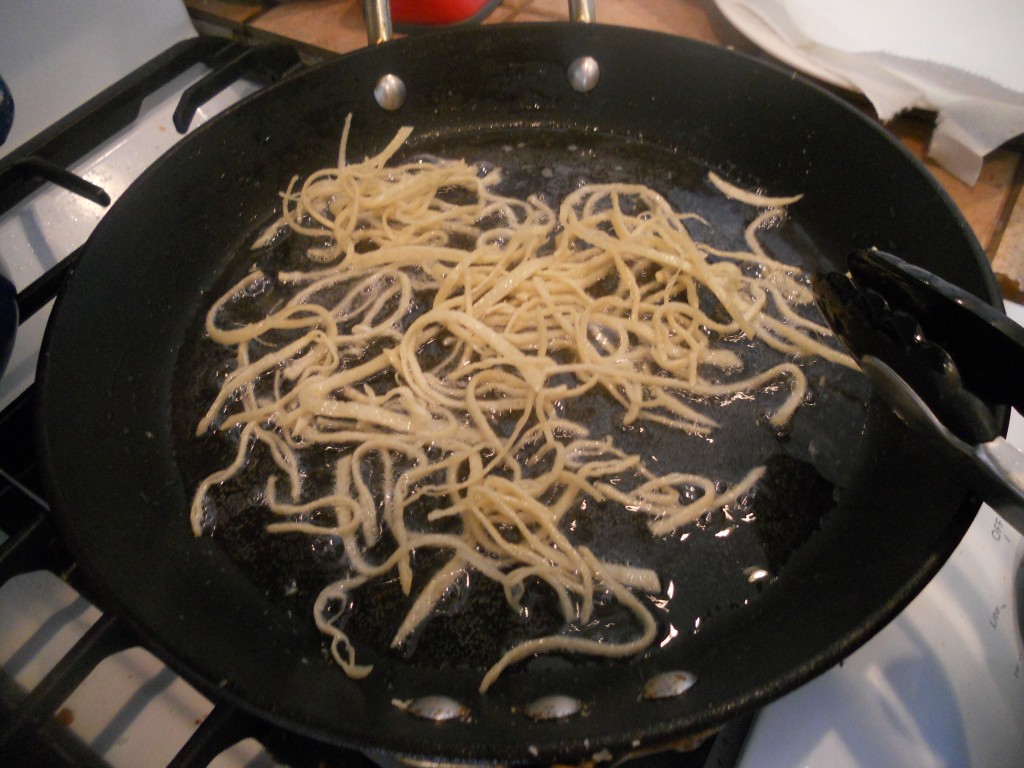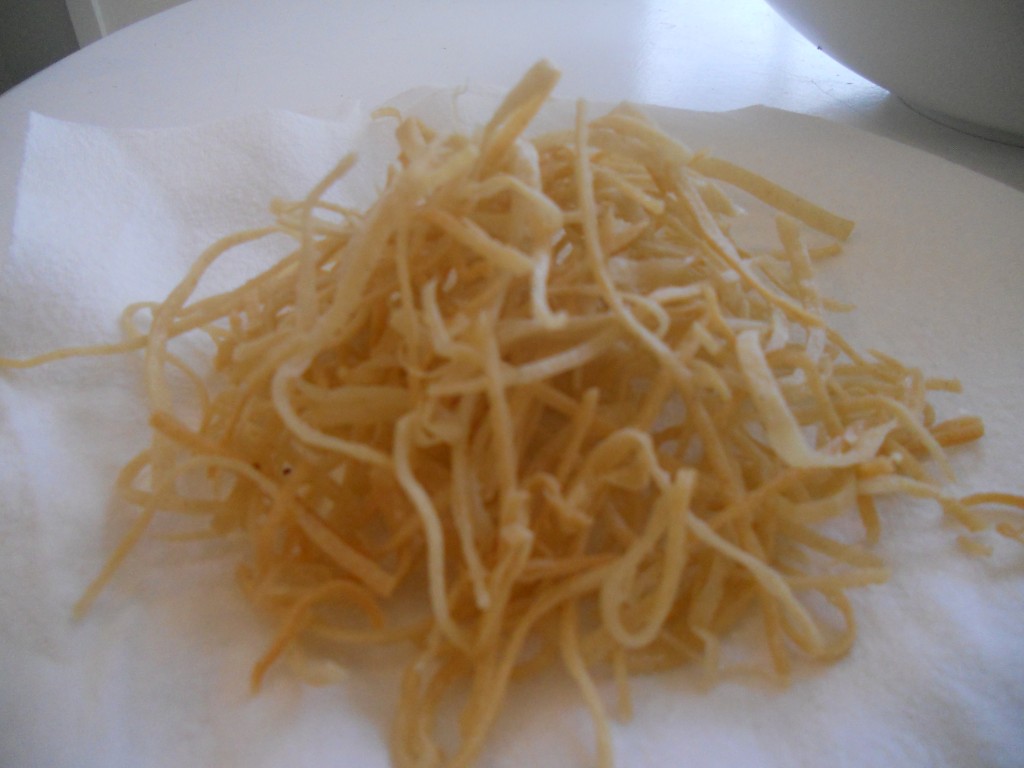 Next, I toasted sliced almonds in the same oil. When they came out of the oil I lightly salted them and also lightly "sugared" them for a contrast.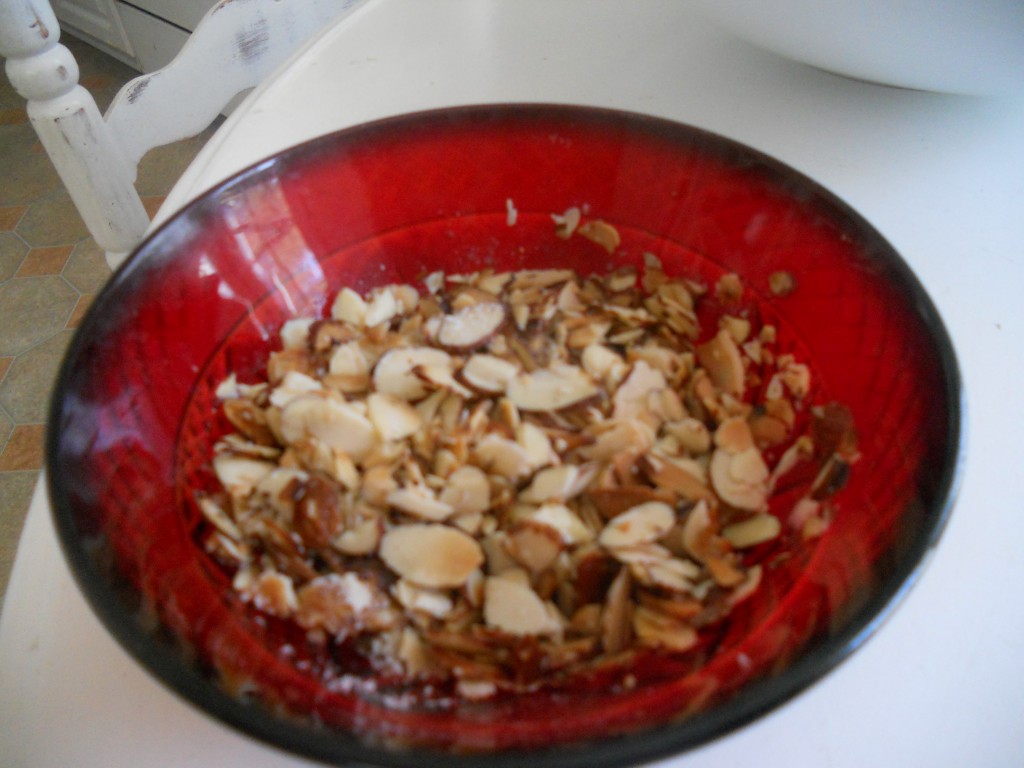 Because I made this salad for lunch for my family on Wednesday before we hit the road to get Hannah to her classes, I don't have a pretty shot of it all put together…trust me, it is a pretty salad :). I finished it off with the nuts and the tortilla strips and then with dressing. It was a hit with us all…no need for take out with this salad on the menu!
Blessings!