I was inspired by the beautiful French Toast Cupcakes in my post for National French Toast Day. I changed the recipe up quite a bit…one of these days I will make it just like it was since the streusel inside looks so yummy! These cupcakes taste more like Cinnamon Toast or Cinnamon Rolls, thus the name. I hope you will give them a try sometime!
Cupcakes
3 cups Flour
2 cups Sugar
1 tablespoon Baking Powder
1 tablespoon Cinnamon
1/8 teaspoon Nutmeg
1 teaspoon Salt
1 cup Milk
4 teaspoons Vanilla
1 cup softened Butter
4 room temperature Eggs
Place all of your dry ingredients into the bowl of your stand mixer and mix together.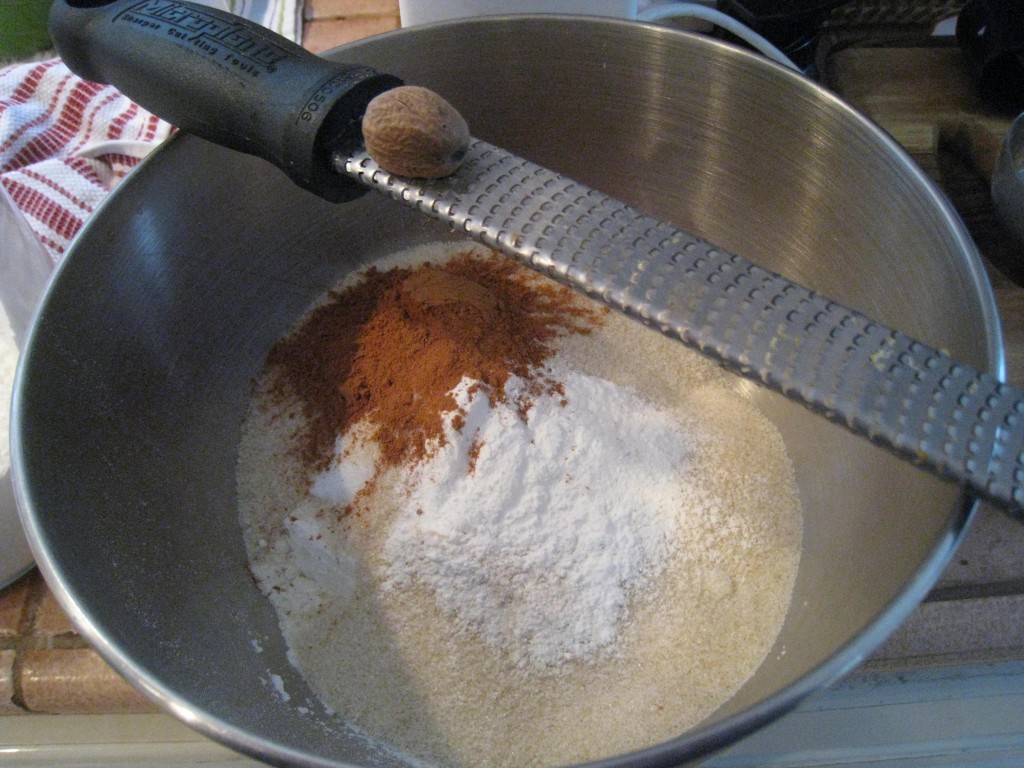 Then, add in your wet ingredients and mix. Your batter will be on the thick side.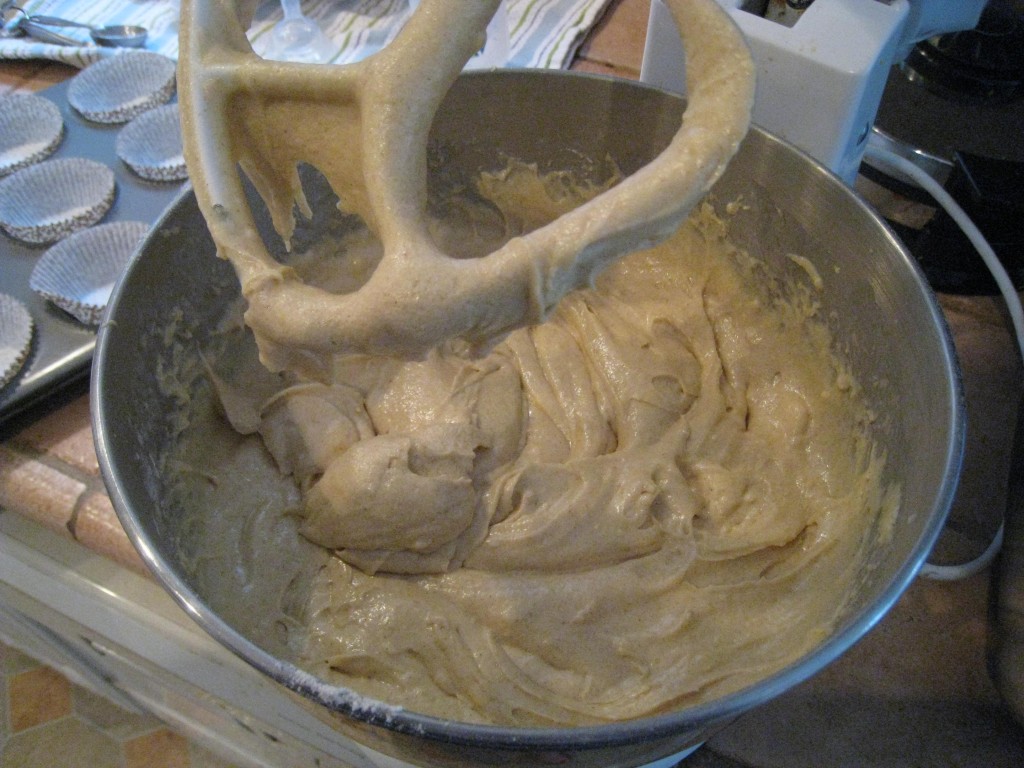 Place in a lined cupcake pan. I scooped mine with an ice cream scoop. They are not quite uniform, but close. 🙂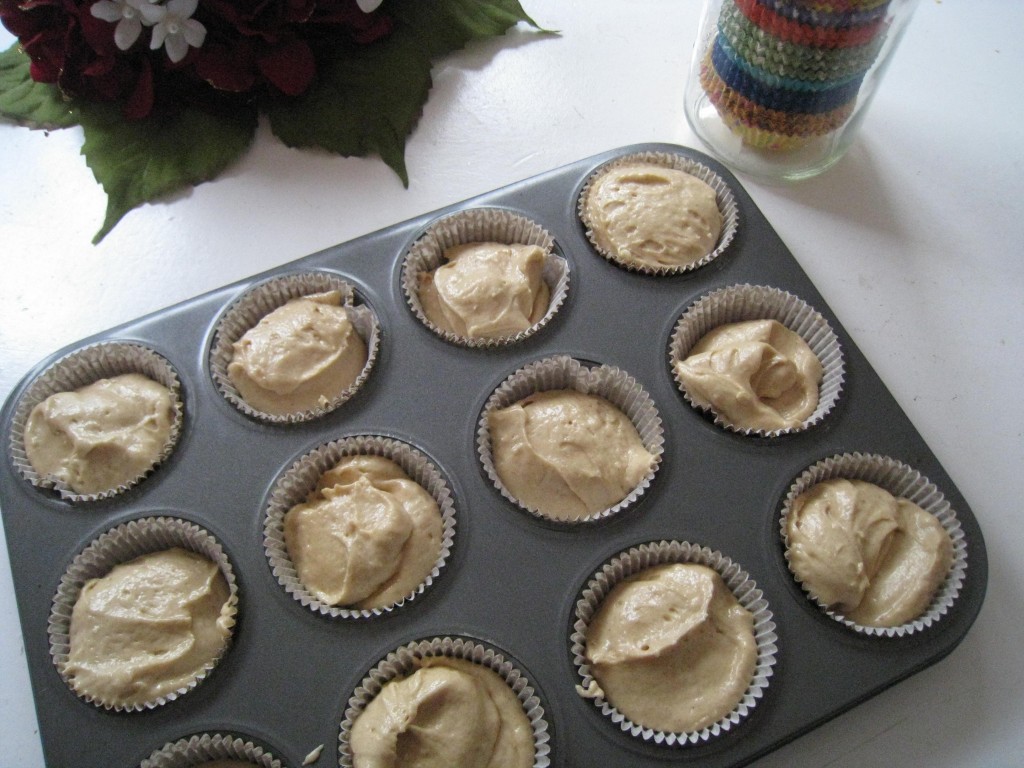 Bake at 350 degrees for 17 – 20 minutes. Here is what they look like. I wish you could taste them! They are somewhere between a cinnamon roll and french toast and they are delicious!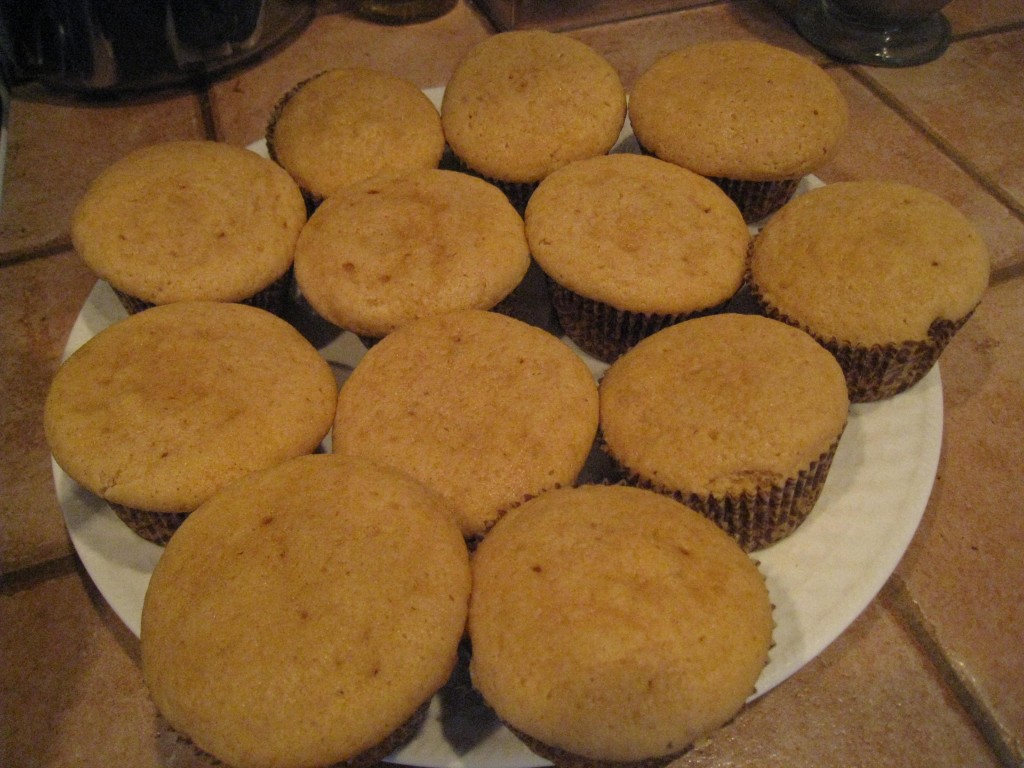 Now for the frosting…
4 cups Powdered Sugar
1/3 cup Real Maple Syrup
8 ounces Cream Cheese
1 teaspoon Cinnamon
3 tablespoons Heavy Whipping Cream
1/4 teaspoon Vanilla
Mix all ingredients together until fluffy. If you want a frosting that is closer to a thick glaze, leave out one of the cups of powdered sugar. It is still delicious, but is the texture of cinnamon roll frosting. Since I was one cup shy of what I thought I needed for really fluffy frosting, that is what I did. 🙂
Here they are all frosted. Along with the frosting, they are also topped with white sprinkles and cinnamon sugar.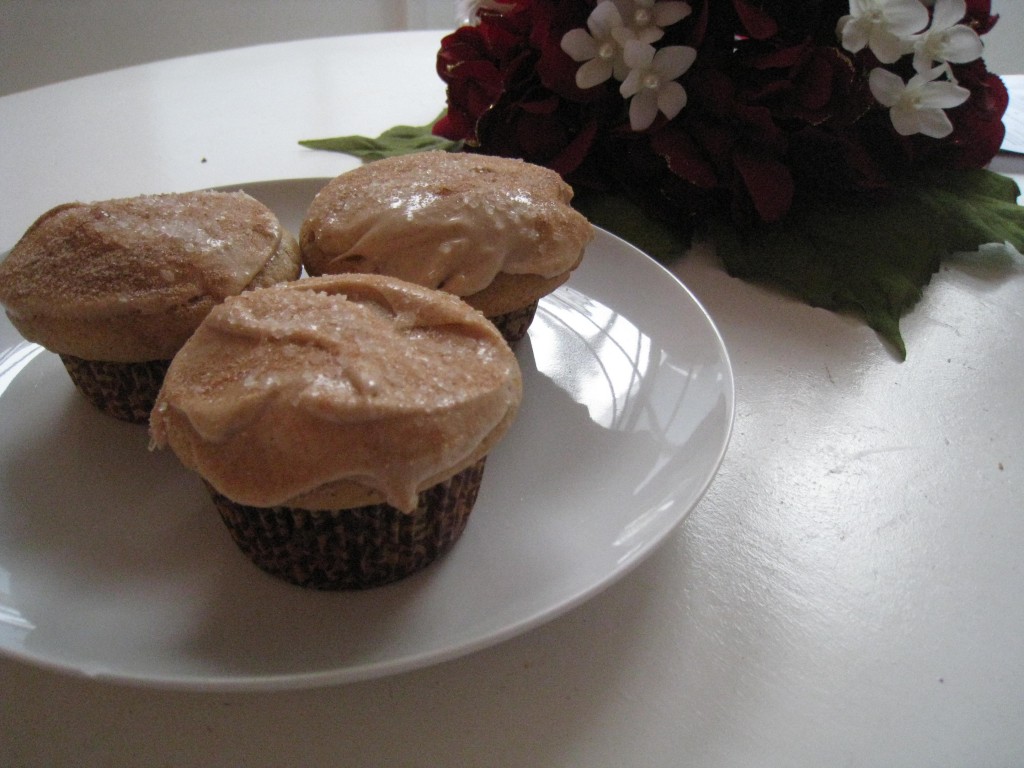 Blessings to you!
I linked this recipe on these fabulous sites. Be sure to visit them for great ideas!