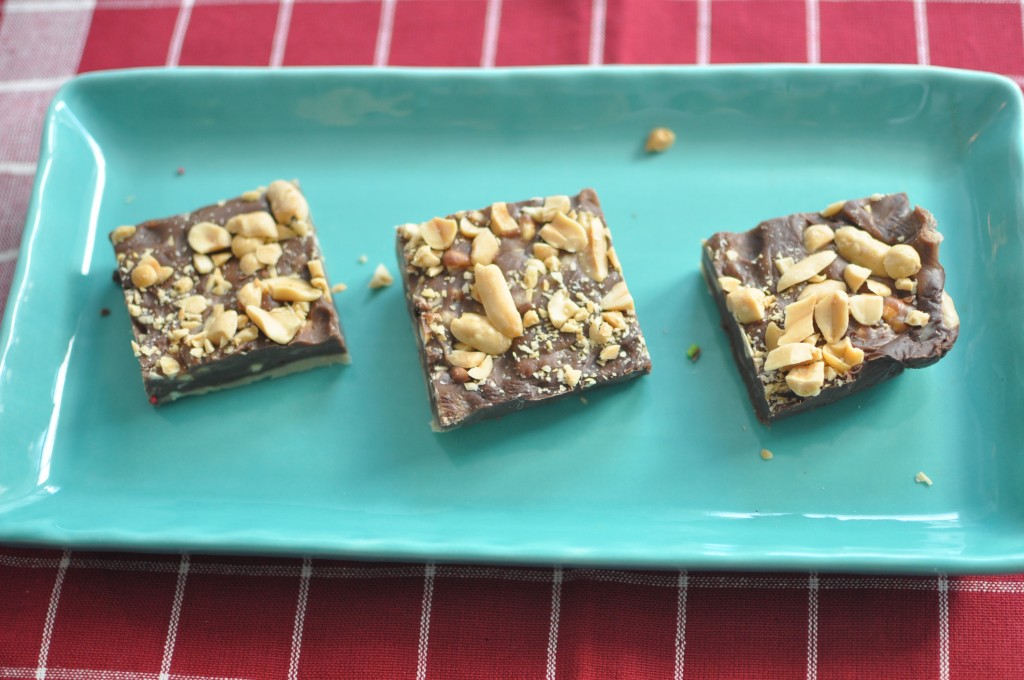 This simple chocolate peanut butter fudge recipe is smooth and rich and makes it look like you slaved over making it for quite some time. But, you know the truth…it was really pretty easy! My daughter and I made it to give to my husband's coworkers as a Christmas gift from our family. We also included the 3 ingredient Cookies and Cream Fudge as well as some traditional fudge.
Here is what we did:
Ingredients
14 ounces Sweetened Condensed Milk
1 cup white baking chips
1/3 cup Peanut Butter
1 teaspoon vanilla extract, divided
1/3 cup chopped salted peanuts
1 cup semi-sweet chocolate chips
Instructions
First, line an 8X8 baking pan with waxed paper, leaving the sides out above the pan so you can lift the fudge out when it is set.
Then, heat 7 ounces of the sweetened condensed milk with the white chocolate chips and peanut butter and take off heat and add 1/2 teaspoon of vanilla. Set aside.
Next, Heat the remaining 7 ounces of sweetened condensed milk with the chocolate chips until smooth.
Drop spoonfuls of each chocolate mixture into the pan and then when they are all in, swirl them together, smooth them out, and top with the chopped salted peanuts.
Refrigerate the delicious chocolate peanut butter fudge for about two hours…if you can wait that long. 🙂
Make a double batch and share with your friends…they just might show up at your house looking for more! 🙂
Adapted from