Cauliflower is NOT one of my husband's favorite veggies…in fact, he would just as soon ditch it all together. That was until I began trying some new ways to serve it. Roasted has now been accepted as well as cauliflower rice…and this dish in particular.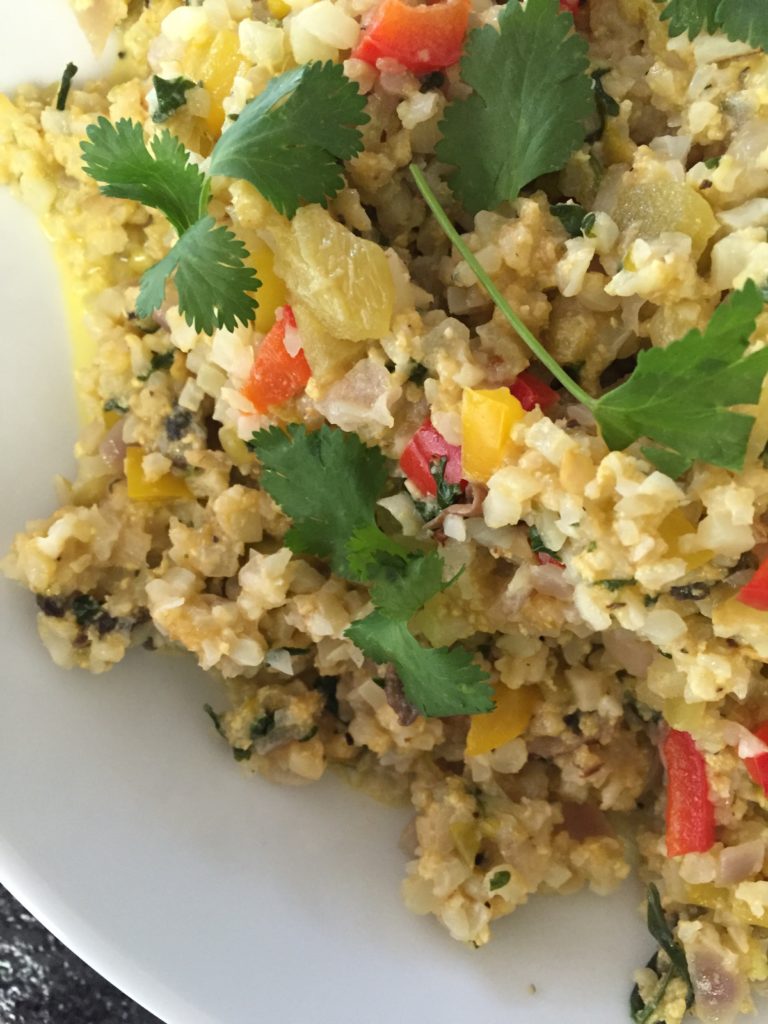 It is the perfect substitute for so many of our favorites…it makes a great potato substitute as well as pizza crust…so I have heard…I have yet to make one we liked but keep trying. (I take suggestions! Help!)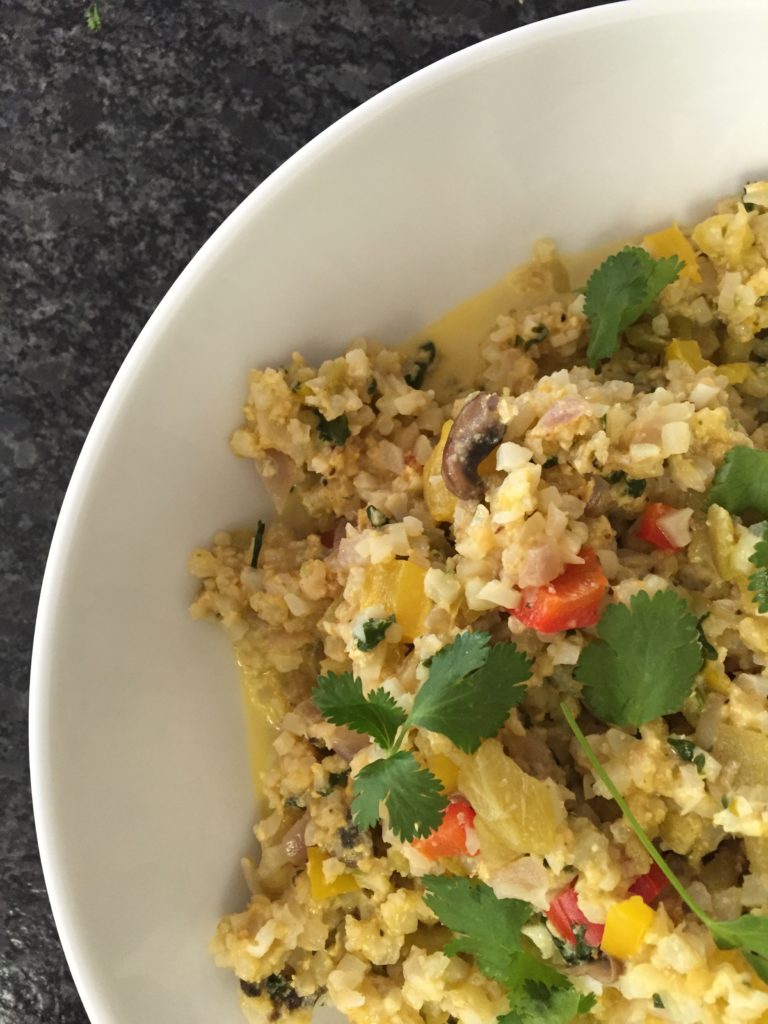 I really enjoy using cauliflower as rice and with summer coming, the garden is in and I already can't wait to harvest these delicious veggies! In anticipation of these veggies coming straight to our garden, I have also been purchasing them from the store…I just cant help it. Veggies and rice…a great match…how about veggies and cauliflower "rice"? Sounds like a plan to me!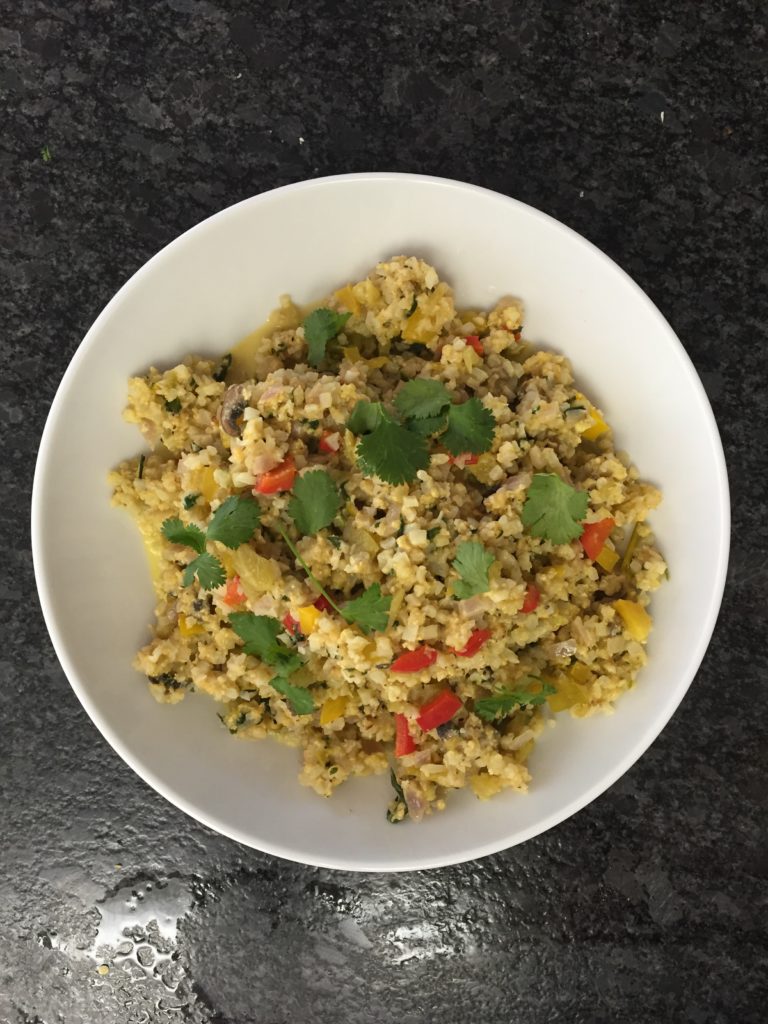 With a fridge full of goodness, this meal cried out to be made.
Here is what I did:
Ingredients
2 – 16 ounce bags, Riced Cauliflower
2 tablespoons Butter
1 cup Red Onion, diced
1 Red Bell Pepper, diced
1 Yellow Bell Pepper, diced
1/2 cup Mushrooms, diced
1/2 cup Cilantro, chopped
4 ounces Chopped Green Chilies (or diced Jalapeno for more spice)
4 Eggs, whisked together
1/2 cup Chicken or Veggie Stock
8 ounces Cheddar Cheese, shredded
1/2 Lemon, Juice and Zest
Salt
Pepper
Cilantro, chopped for garnish
Instructions:
Saute onion, mushrooms and bell pepper in 2 tablespoons butter for 3-5 minutes. Add in cauliflower and cilantro and saute for an additional 4-5 minutes. Stir in green chilies, eggs, and stock and cover. Cook on medium/low for 5 minutes. Remove lid, turn off heat, and stir in the cheese, lemon zest and juice.
This dish can be served as a side dish or eaten as a full meal since it has plenty of protein from the eggs and cheese. It is also on plan with Trim Healthy Mama and could be made vegetarian by using veggie stock or water instead of chicken stock.
Enjoy!