You read that right…we painted a chalkboard wall. I have been considering doing this for months and we finally did it! I thought I would be thrilled. But, with each brush stroke, I got a deeper pit in my stomach and kept thinking…what did I do??? All I could think of is when Road Runner and Wiley Coyote ran into the tunnel and the train was coming at them. Our arched entry ways sealed that picture in my mind. 🙂
Here is my daughter, getting the high places.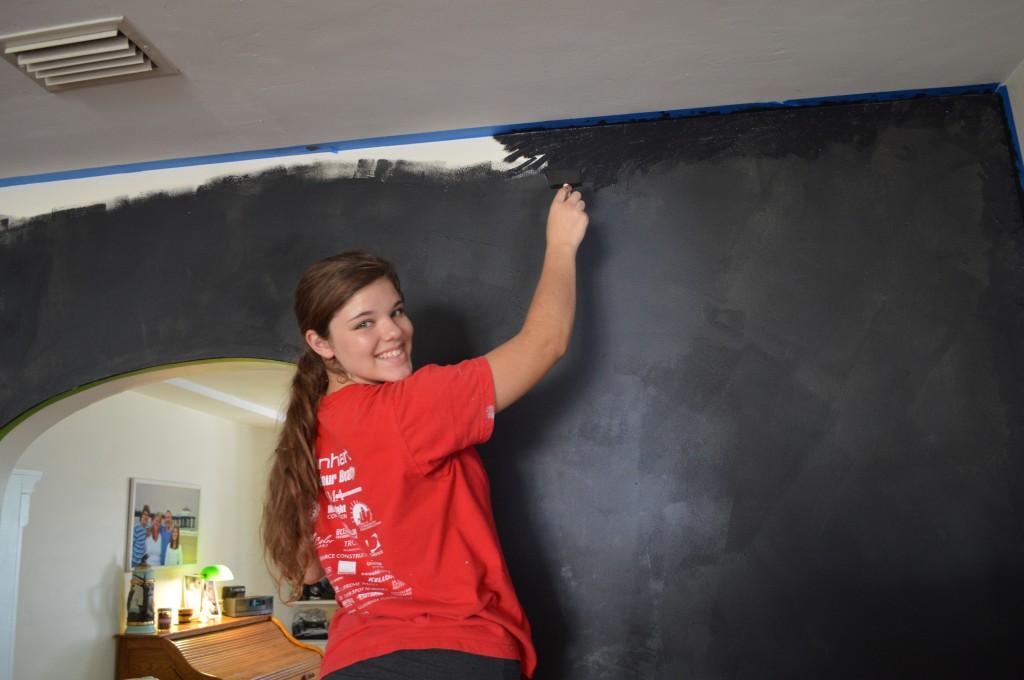 The contrast with the rest of our light and airy beach decor was quite a shock to my eyes!
Then…we went to Home Goods and found some pictures to lighten it up. And, we added the family photos I had put on canvas a few months ago. Then, we added the twine and clothes pins and some of my family's art projects. Now…it is growing on us!
Here it is as it came together…
One side…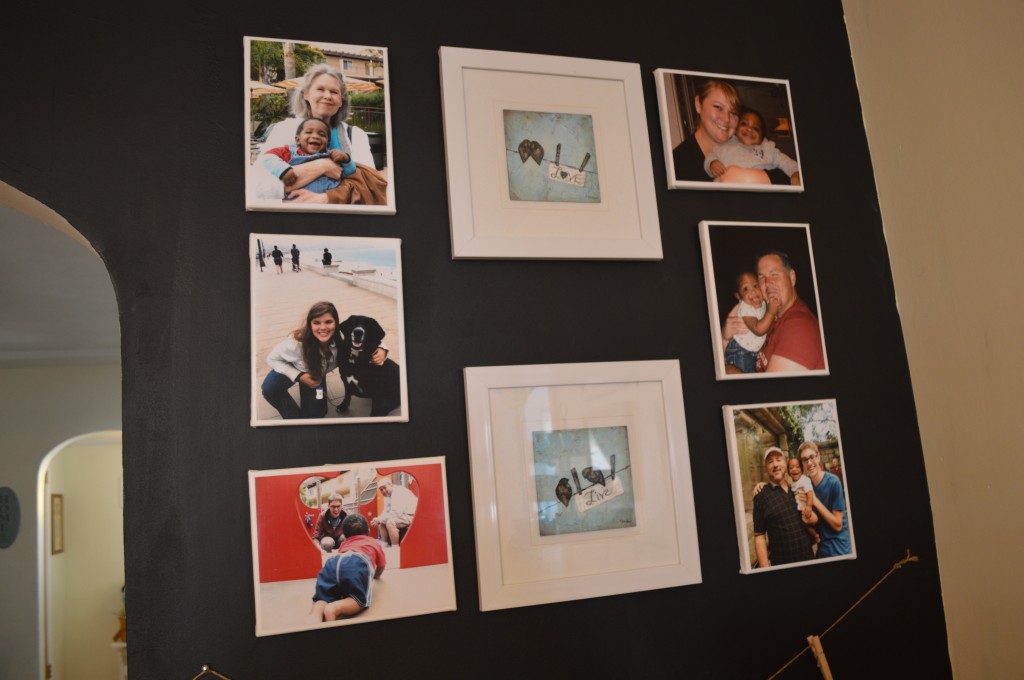 And the other…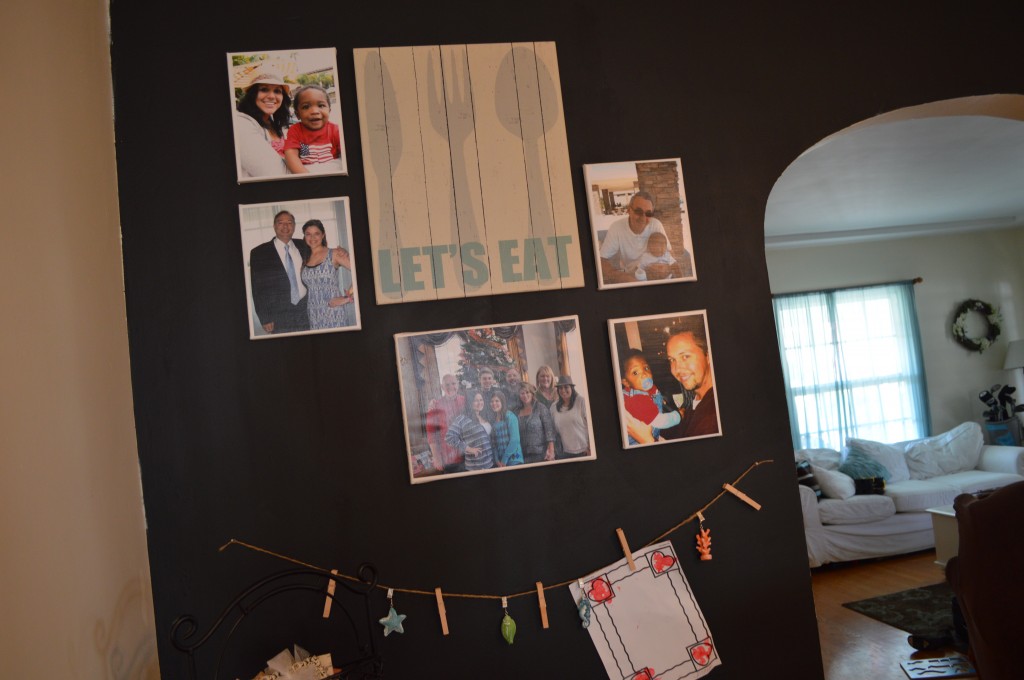 Here is the twine to display our treasures…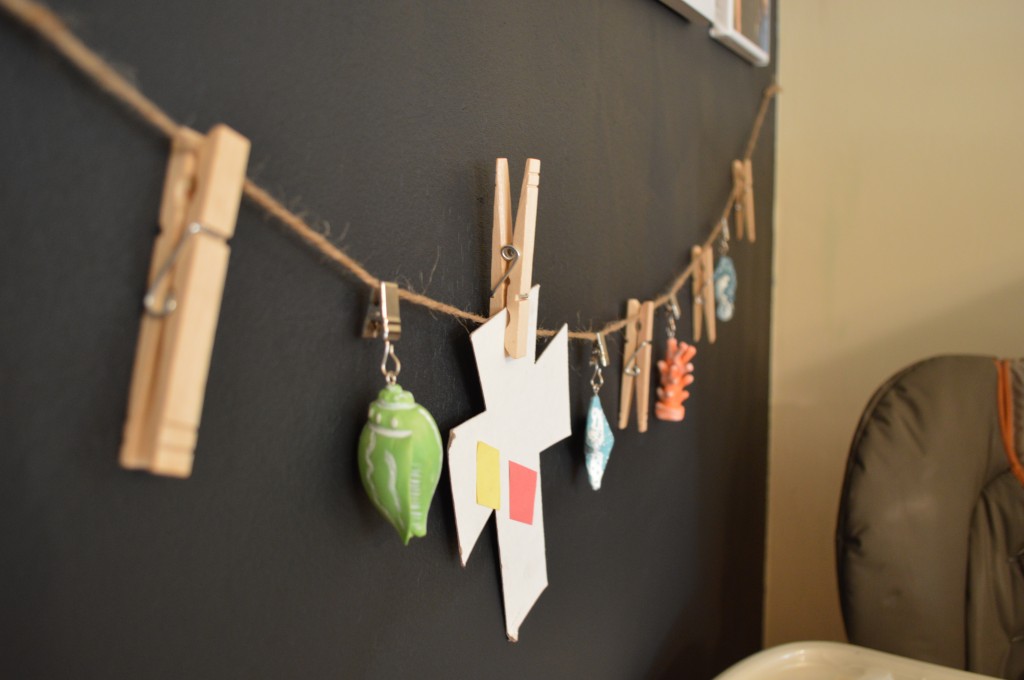 And, from a distance…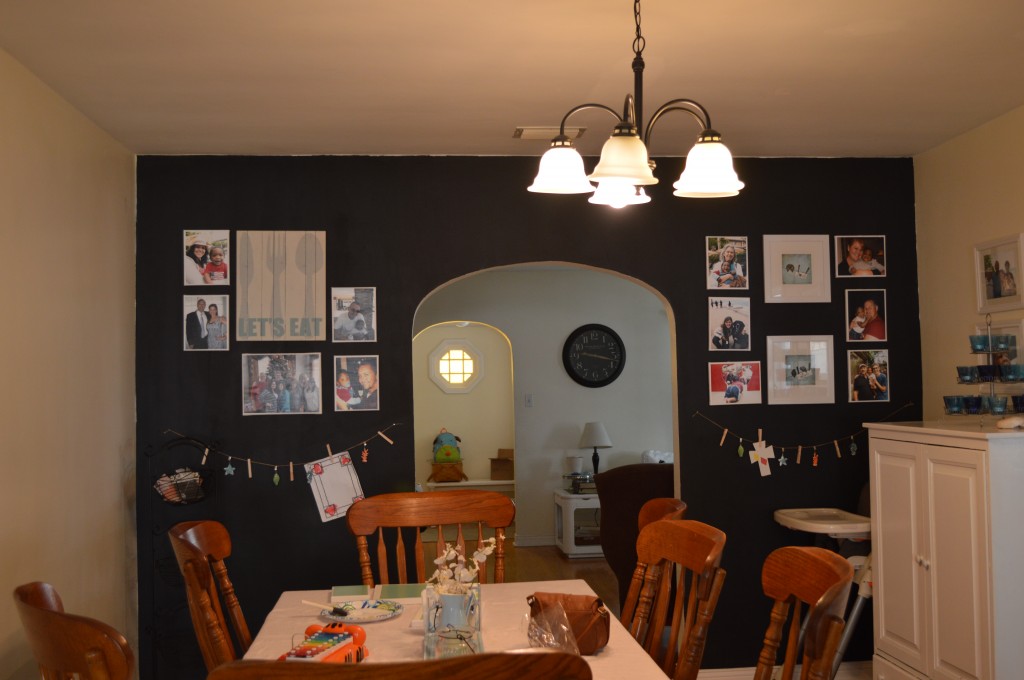 Like I said, it is growing on me! And, the best part will happen tomorrow as we actually write on it with chalk. 🙂 We had to wait for it to cure for a few days. We also have a few other small details to add.
I will post those photos when we are done!
How about you? Have you ever painted a chalkboard wall? Or, maybe something you questioned after doing it and then it grew on you? I could use some encouragement. 🙂
Blessings!