Ingredients:

1 lb Butter, room temperature
3 cups Brown Sugar
2 Eggs
4 teaspoons Vanilla
4 cups Flour
2 teaspoons Baking Soda
1 1/2 teaspoons Salt
12 ounces Mini Chocolate Chips
8 ounces Heath Bar, chopped
Cream together butter and sugar. Add in the eggs and vanilla.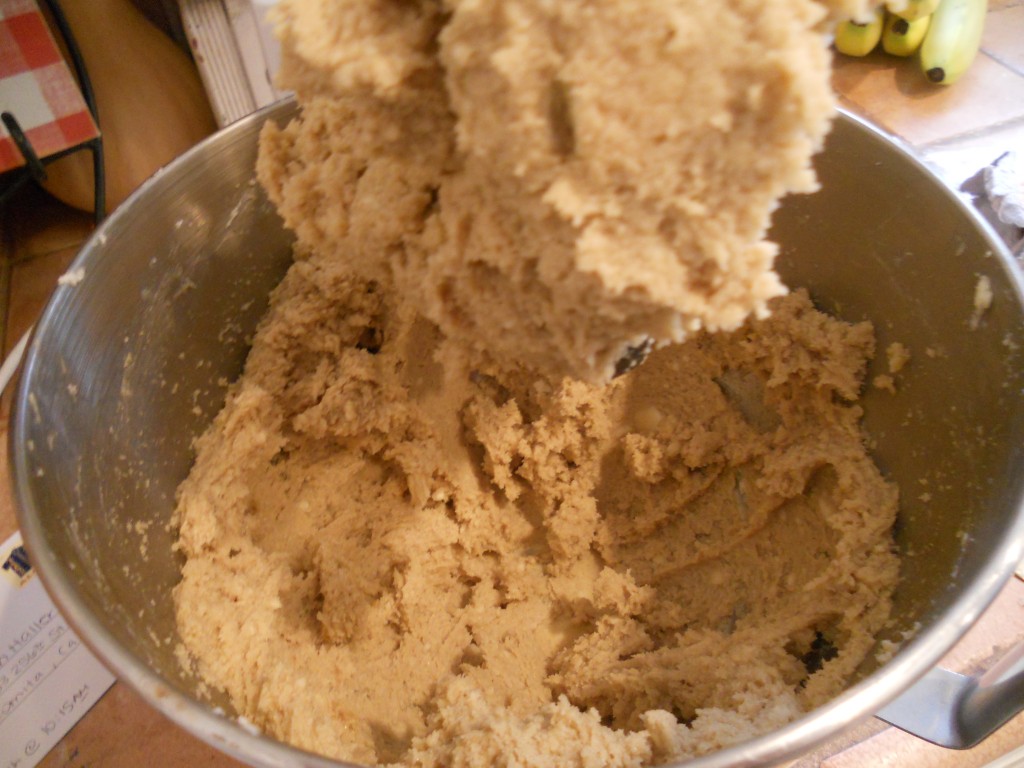 Mix your dry ingredients together (flour, baking soda, and salt) and then add the mixture, in batches, to your wet ingredients. Then, once that is mixed, add in your chocolate chips and chopped Heath Bar. I was able to buy an 8 ounce bag, already chopped at our local Target.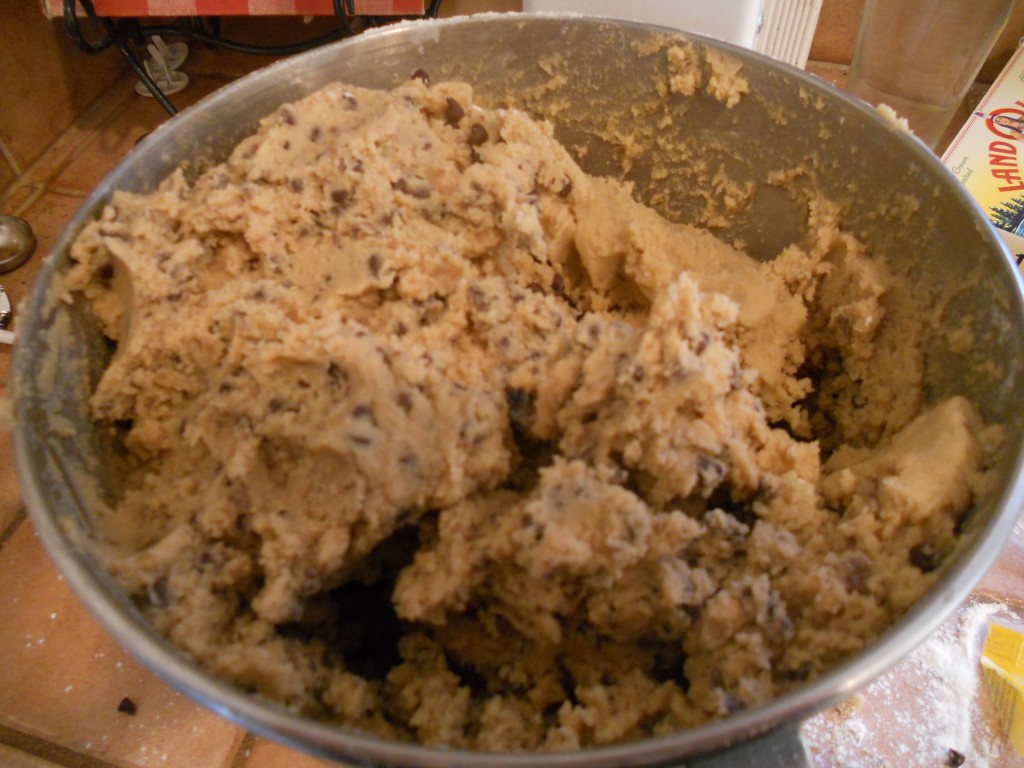 As you can see, this made a LARGE bowl of dough and made 175 1 1/2 inch cookies. It was ALMOST too much for my Kitchen Aid Mixer, but mine is the small one.
While your oven is preheating to 325 degrees, place your cookie dough on a cookie sheet.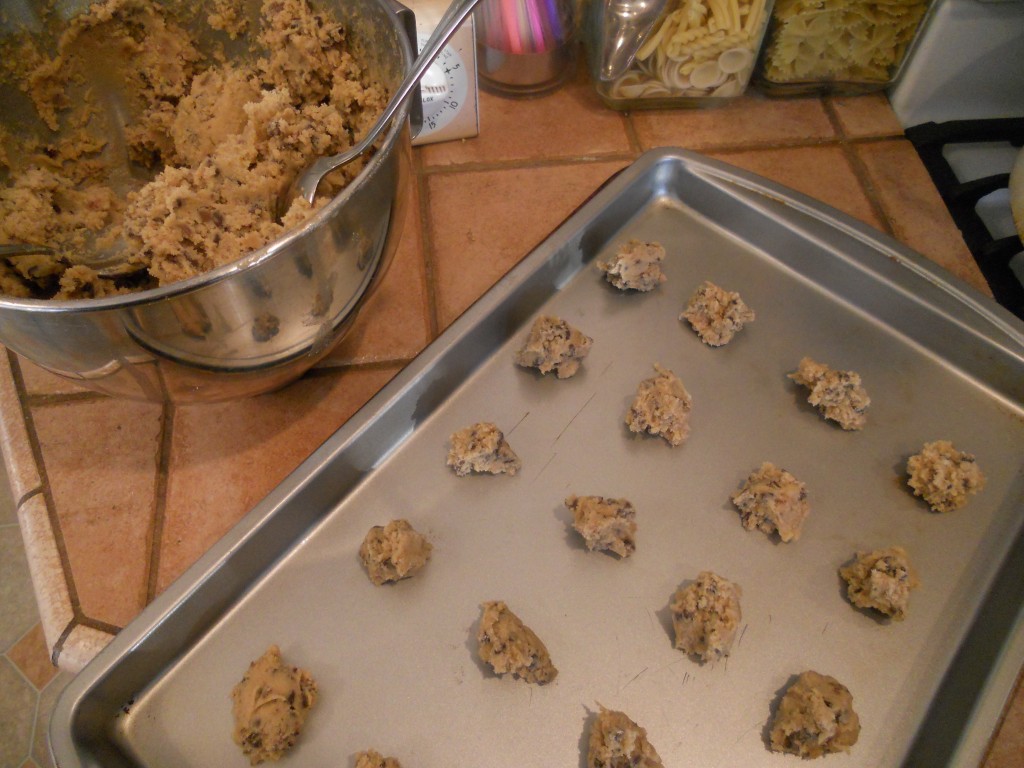 Because we are having an open house, I made my cookies about 2 bites in size. It both made more cookies and gives people the opportunity to try more than one dessert. You can make your cookies any size you would like, you would just need to adjust the cooking time.
Bake your cookies for 10 minutes, or until light brown. These cookies are crispy on the outside and chewy on the inside with bits of crispy toffee and chocolate. These are sure to become a family favorite…at least in our family. 🙂
Blessings to you and Happy New Years!