Do you have a recipe for the BEST Fluffy Buttercream ever? I do now!
I am posting to say "Nice Job" to CookingClassy.com! I followed their directions for their delicious buttercream to a T and it was PERFECT! Visit Cooking Classy for their recipe, and more importantly, their technique recommendations. You will be so glad you did! The buttercream is light and fluffy and covers all of those pesky crumbs that are created when your cake sticks a little…or is that just me?
Here is our cake: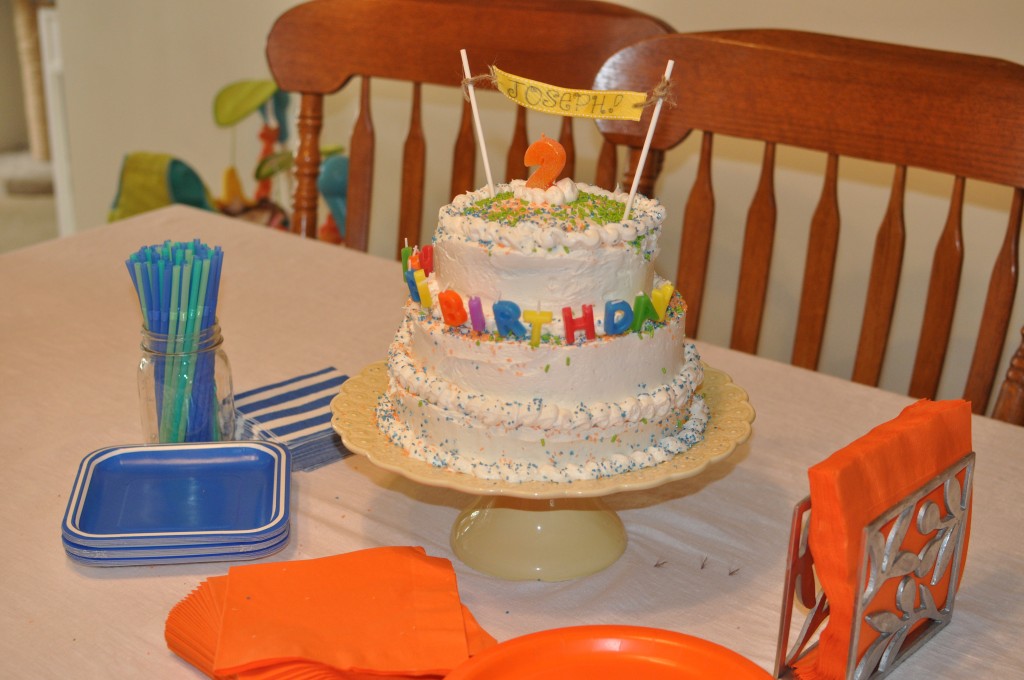 Try this frosting! It will be my favorite from here on out!
Blessings!