Yes, you read that right…Bacon Popcorn with Black Pepper and Pecans…it really is that good! I am almost embarrassed to post this because it is NOT the healthiest recipe I have ever made…but, here goes…you are welcome! 🙂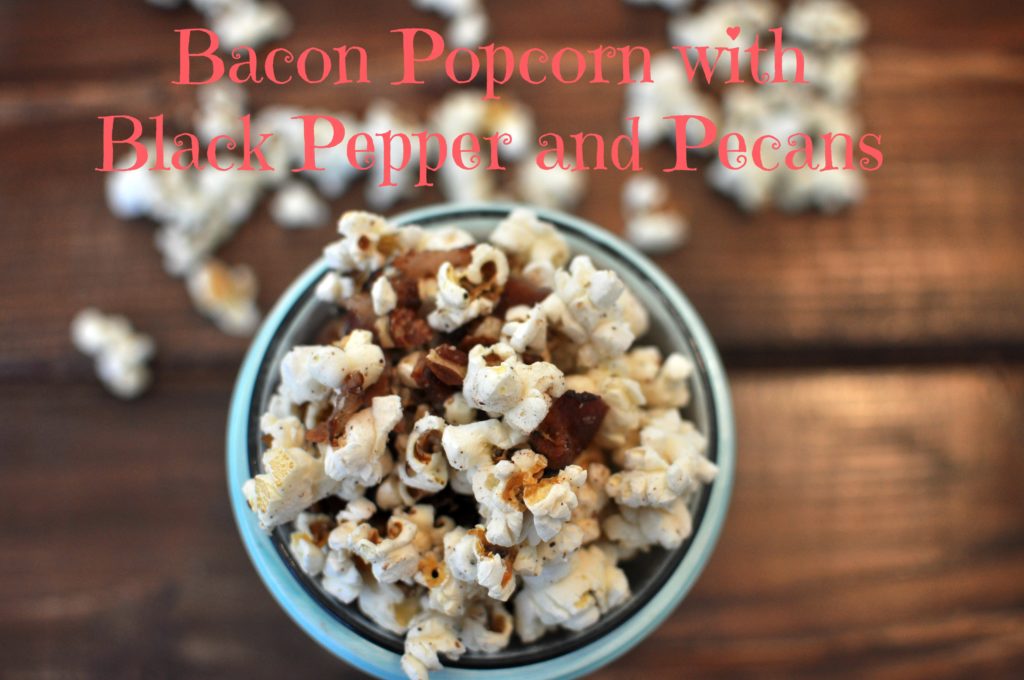 A couple of nights ago I was making my signature popcorn here at home…it has coconut oil and is lightly salted all popped fresh on the stove. It is yummy!
While I was making it, I don't know what happened…but something clicked in my brain…I wonder if I could make popcorn with bacon drippings instead of coconut oil…sounds crazy and delicious all at the same time. Well, tonight, I tried it and guess what…its all gone. It worked and was enjoyed. It smelled amazing, was salty and bacon-y, peppery and crunchy from the pecans…d.e.l.i.c.i.o.u.s! And, not only was it flavored from the drippings, I also chopped up bacon and added it to the popcorn. One. Satisfying. Snack!
So, if you are looking for something to munch on at that next football game or something to bring to a gathering at a friend's house or something to eat for dinner…well, maybe…look no further! This would also be great as a topping for a soup or salad.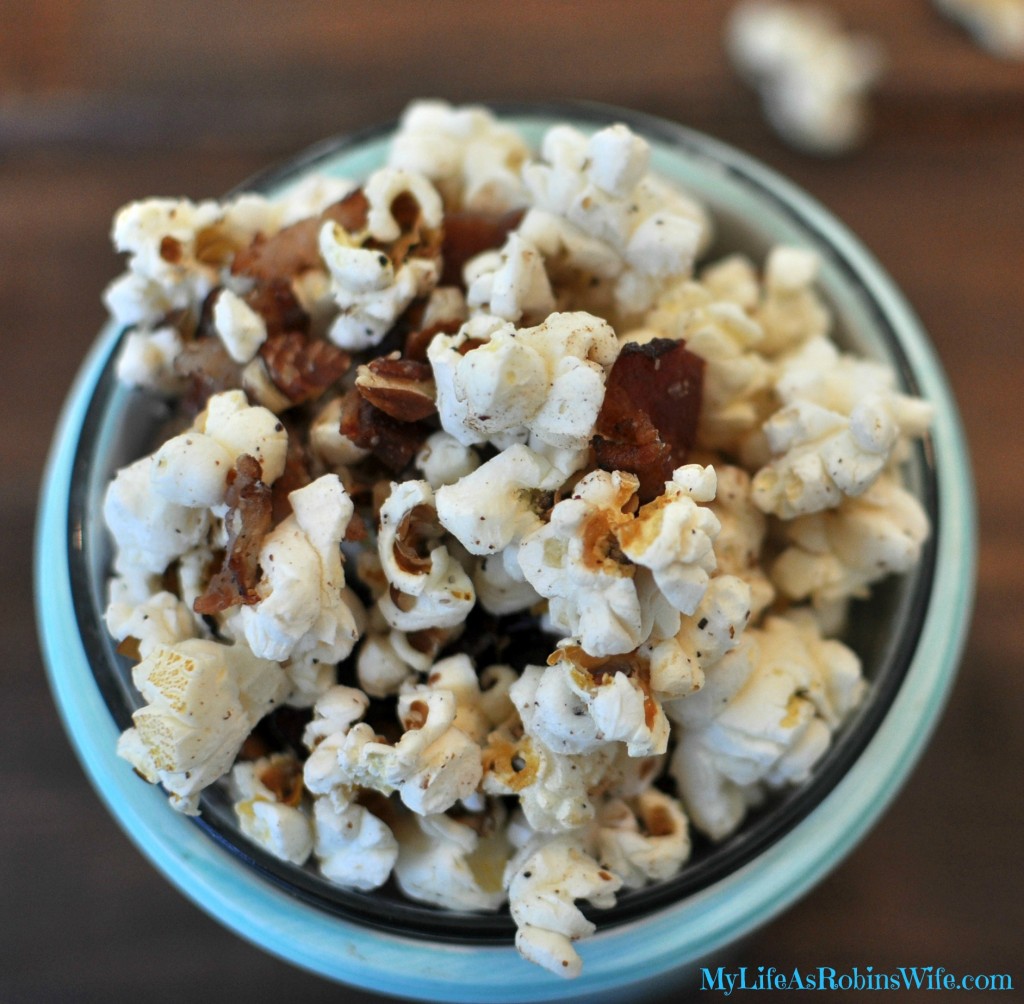 Let's get right to what I did to make this yummy treat!
[amd-zlrecipe-recipe:11]
This batch made about 4 – 5 cups of popcorn…you could easily double the batch, but I would still suggest cooking them separately.
And, if you like the salty/sweet combo, you could also toss in a few tablespoons of brown sugar…that would be amazing too!