Have you ever noticed that the messier your pantry gets, the less creative your cooking is? I have noticed it on more than one occasion about my own pantry and cooking. When it is all cluttered, it is difficult to see what I have to work with. Also, when there are empty, torn boxes or expired items, it is difficult to become inspired only to find that they item you wanted to use is no longer edible. Well, my pantry got to a bad place and it became clear to me as I looked for items that I was not able to find. It also became clear because things were falling off of the shelves and the cereal I just bought didn't even have a place to land. It was time to stop the messiness!
Here is the embarrassing before photo: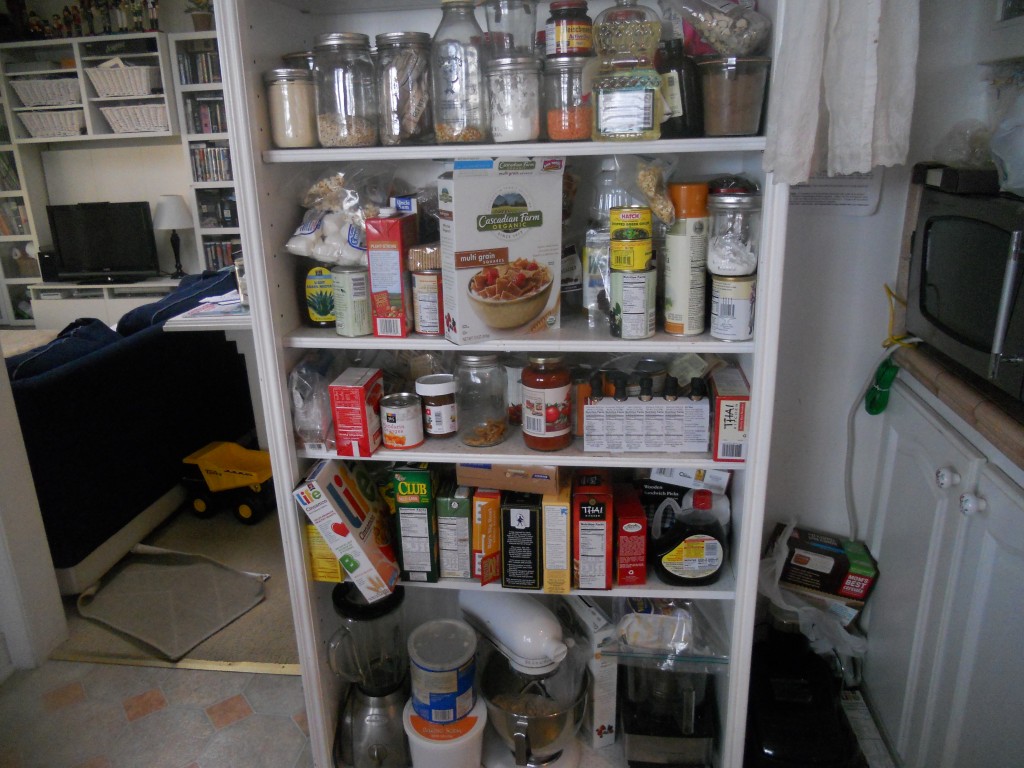 Can you see the cereal I was talking about? I can't believe I let it get this bad!
This morning I was inspired to do something about it. I took everything off of the shelves and placed it on my counters. They were filled! Then, I removed the lined shelves one by one and washed everything sticky from their surfaces. Then, I removed the door…I mean curtain (it is hung by a tension rod at the top of the bookshelf) and washed it…it was surprisingly dusty! And then, threw away all expired or empty items and organized.
Here is the after shot: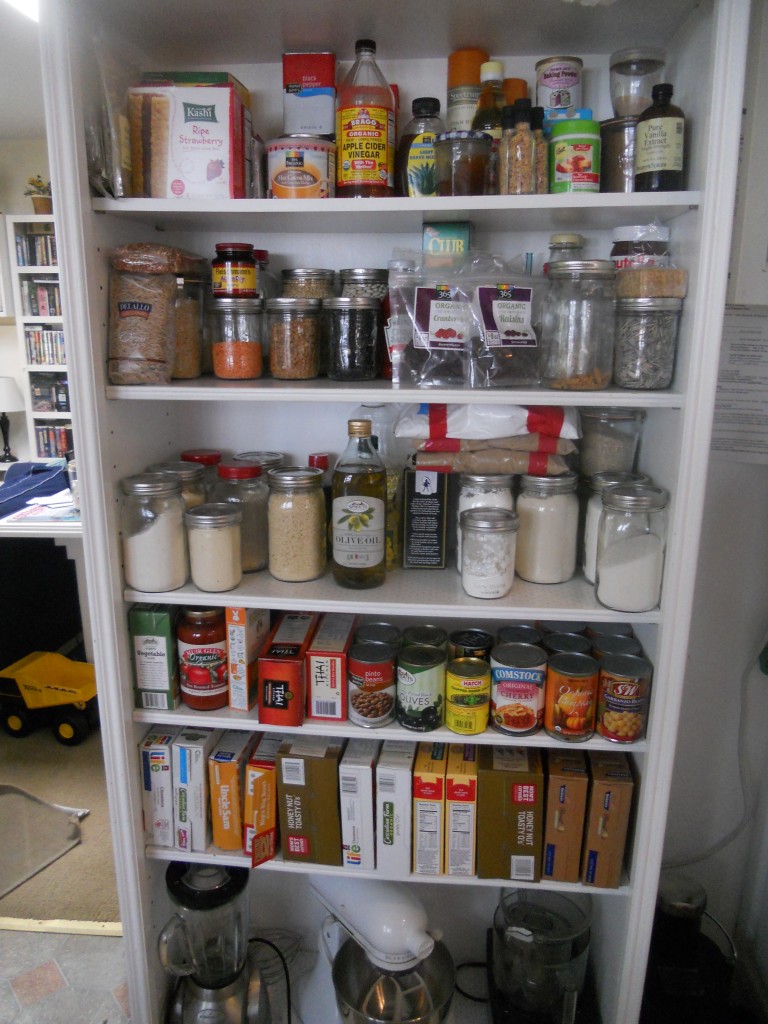 My first "aha moment" was the full row of cereal near the bottom. We don't even eat much cereal…who needs so many choices? I am so grateful for the mason jars I have employed in holding things like extra sugar, a variety of different types of flour, corn starch, baking soda, corn meal, nuts and snack items. Not only is it easy to see what I have, these items stay so fresh due to the air-tight jars. It is GREAT!
I mentioned above that this pantry was made from a bookcase…what a great solution for a "pantry-less" home! Our home was built in 1941 and didn't have a pantry…what is a mom of 3 to do? My husband painted this bookcase white, my daughter and I lined the shelves with shelf paper and I purchase a small tension rod and a curtain so our goods wouldn't be completely on display. I am so grateful for this space!
Here it is with the curtain drawn: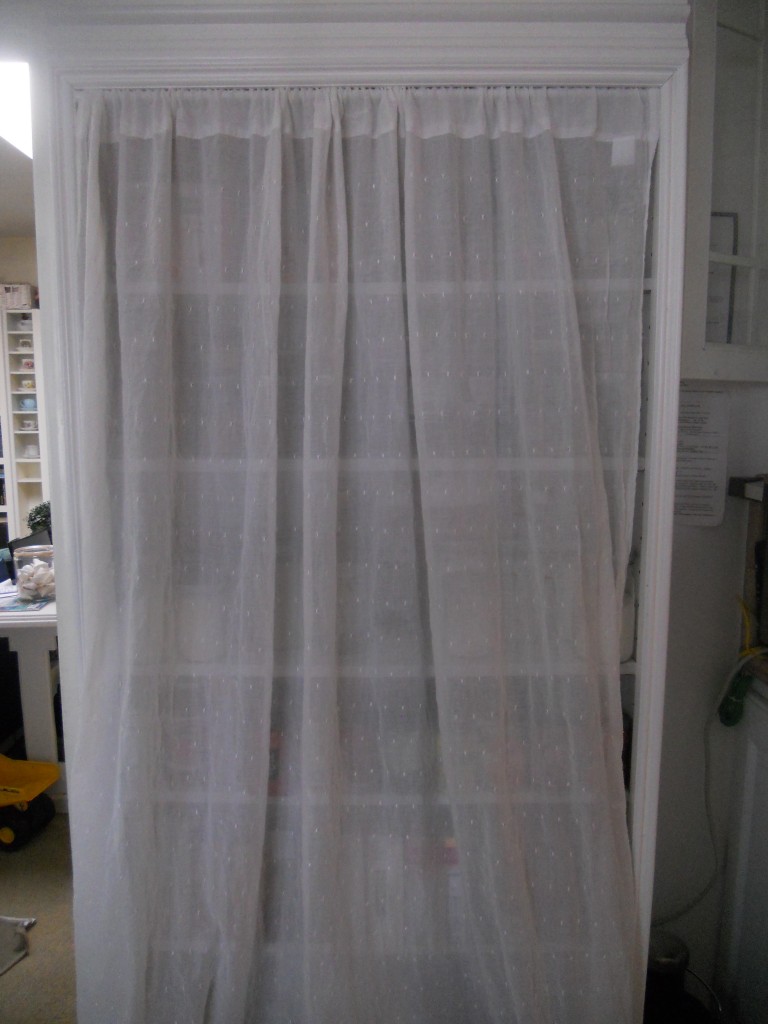 My next step in this project will be to shorten the curtain and put some weights in the hem at the bottom so it hangs a bit better. But, for now, this is GREAT and I am SO thankful!
Blessings!