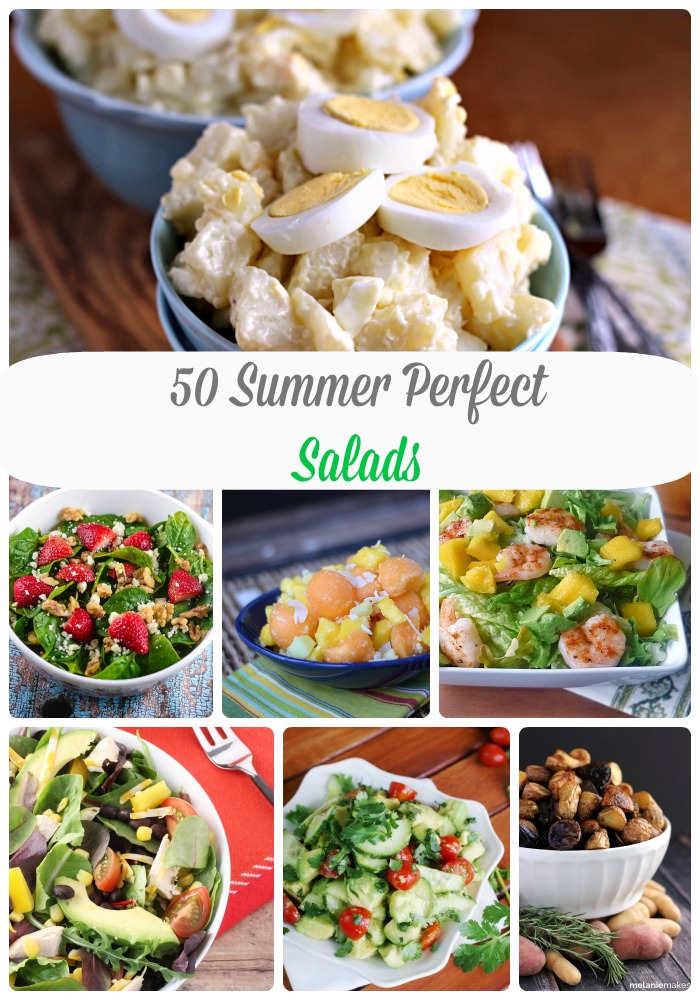 I am SO excited to be featuring this round up of 50 Perfect Summer Salads! A big thank you to my friend Carrie over at Frugal Foodie Mama for creating it!
Summertime screams salad to me. I want salads on the side of meals and salads as the main dish, salad for lunch, salads for…you get the idea. Thankfully…my family agrees and also enjoys having a parade of salads through out the summer. I am thrilled because salads are generally easy to make and often can be made ahead…SCORE!
I hope you enjoy this round up of salads from many of my favorite bloggers. I plan on using them myself to fill out my salad repertoire this summer and I thought you all might be inspired by these ideas as well! So, settle in with a cold glass of iced tea and visit these great blogs and find your favorite salads to serve this summer.
If you have a favorite salad, please let me know in the comments below…who knows, it could become one of our favorites as well!
Blessings!
Diane
Hello all! I am Carrie and I blog over at
Frugal Foodie Mama
about my life as a stay-at-home mom to a baby and a teenager,
my passion for creating and sharing tasty & budget friendly recipes
, and how I still manage to stay a foodie on our one income budget. Please stop on over and say hi!
**Please visit my Work With Me page if you are interested in round-up post work from me.