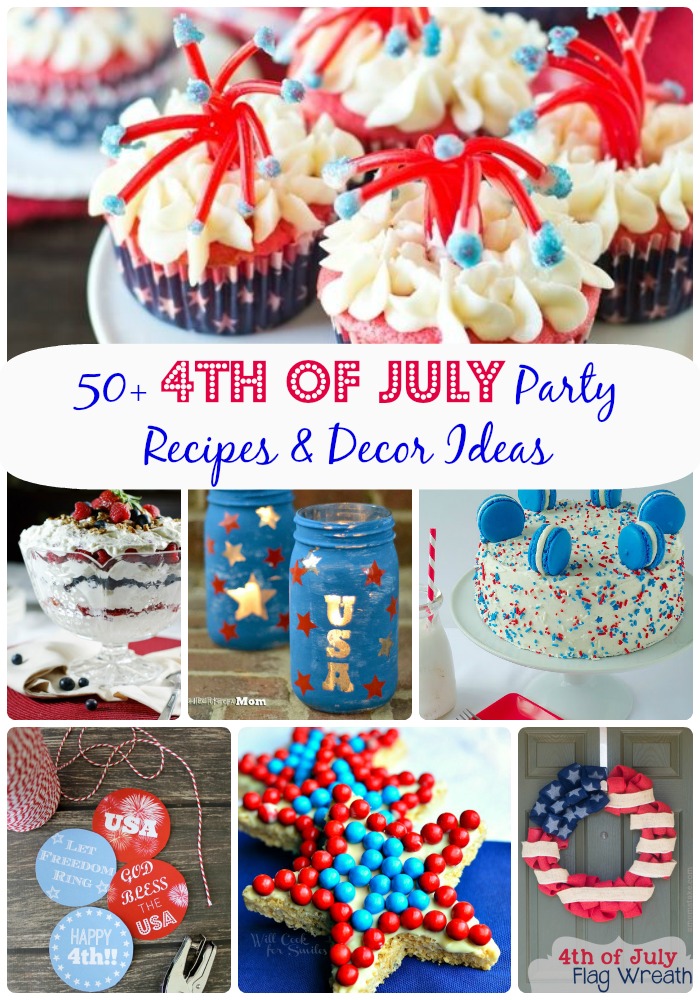 The Fourth of July is coming!!!
I don't know about you, but one of my favorite summer holidays is Independence Day. I look forward to the 4th of July which of course comes with family and friends, grilling outdoors, and on the best days, my mom's potato salad. And, we can't forget the smells, sounds and sites associated with FIREWORKS!!! The loud boom followed by the beautiful display in the sky just can't be beat!
Did I forget to mention the desserts (here is one of my favorites! Just add some red strawberries!)? And the decor? Well…last but not least, you must have delicious desserts and of course all things red, white and blue, the beautiful colors of the USA!
To help you enjoy relaxing in the sun as long as possible, my friend Carrie over at Frugal Foodie Mama created this round up for me to share with you all. So, settle in and enjoy all of these great ideas which will help you pull together a memorable time as you celebrate the 4th this year!
Blessings!
Hello all! I am Carrie and I blog over at
Frugal Foodie Mama
about my life as a stay-at-home mom to a baby and a teenager,
my passion for creating and sharing tasty & budget friendly recipes
, and how I still manage to stay a foodie on our one income budget. Please stop on over and say hi!
**Please visit my Work With Me page if you are interested in round-up post work from me.