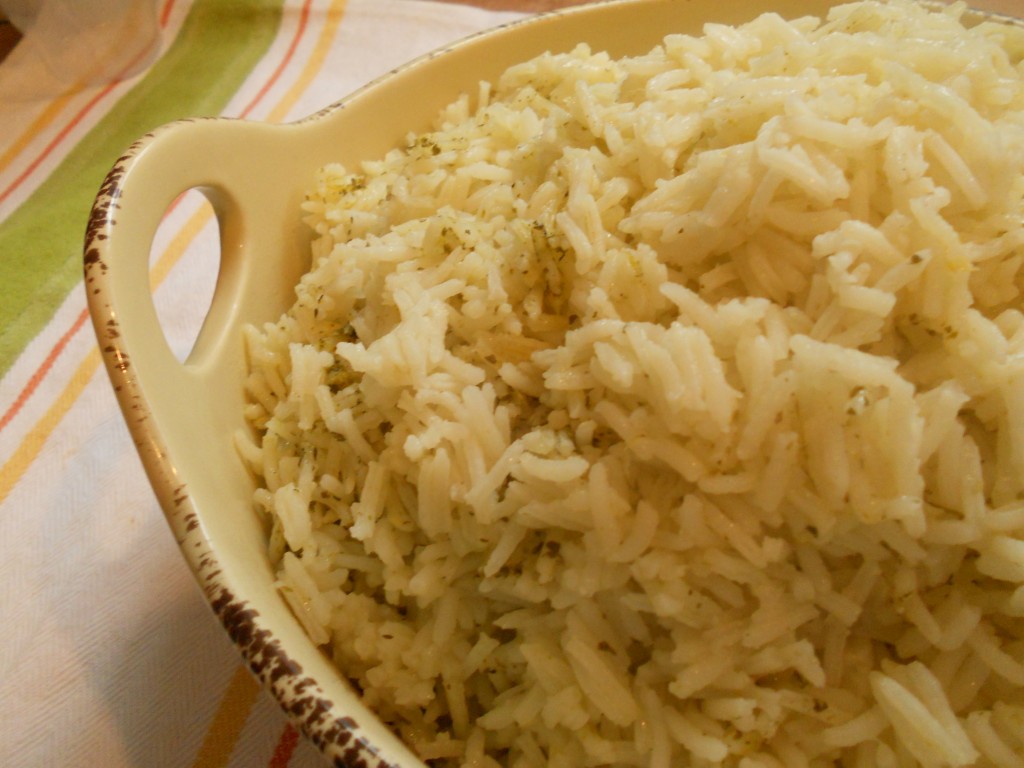 I am usually not one to serve plain rice…because, if I do, I end up putting cinnamon sugar and milk on it and that doesn't usually go with what I have made for dinner. 🙂 So, with the steak I marinated and cooked on the stove last week, I also made this delicious and flavorful rice. Here is what I did:
Boil
3 cups water
3 T butter
Add in
1 1/2 cups basmati rice (and cover)
3 T minced cilantro
Juice and zest of 1 large lemon
Cook for 20 min or until rice is tender. This rice has a bright flavor from the minced cilantro and the lemon and zest. It stood up to the flavorful steak and the garlic broccoli that was served with it and yet it was light and refreshing.
Blessings!