Welcome to the Saturday Afternoon Summary! Here is a quick peek at this week's blog happenings: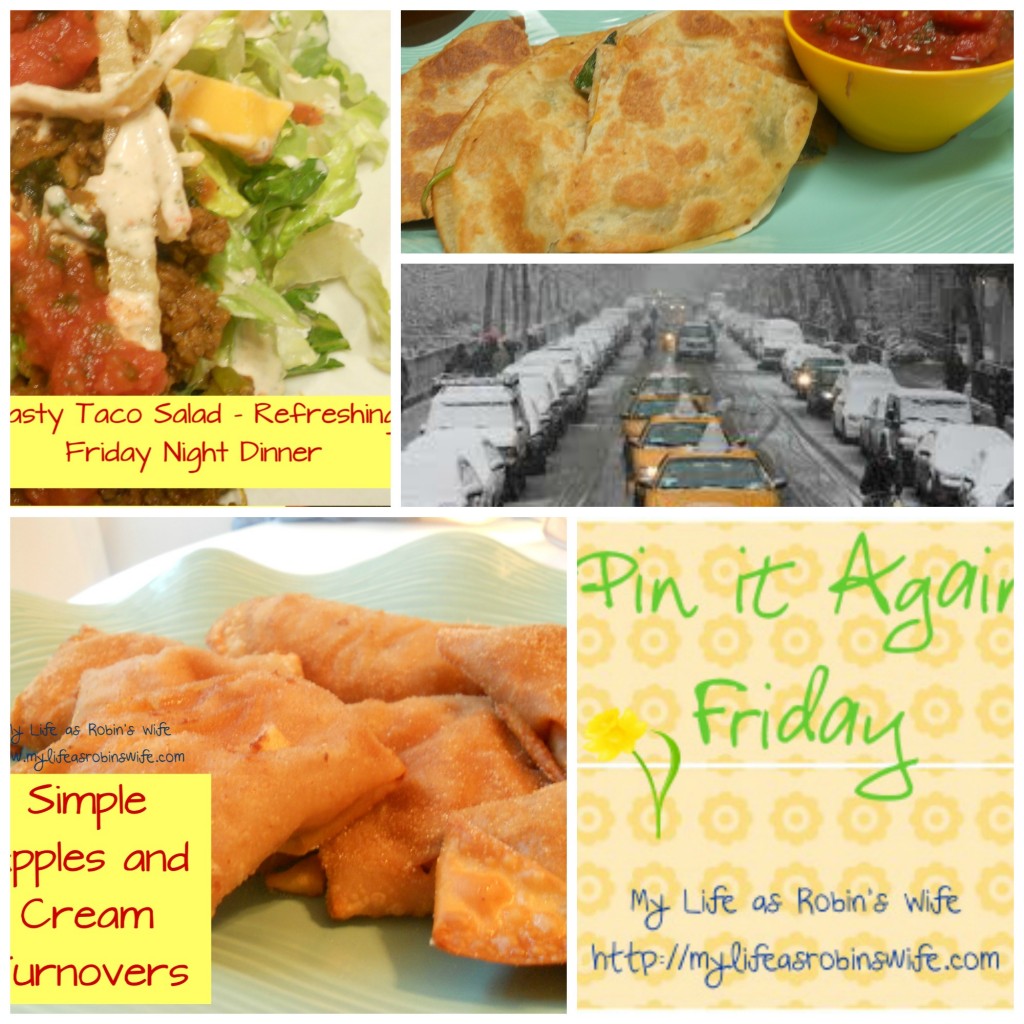 Monday: To New York in the Snow…
Tuesday: Mini Bacon, Swiss, Tomato and Mushroom Quiche and I am SO Thankful We Grew Oranges!
Wednesday: Spruce Up Your Rice
Thursday: Stuffed Comfort Food Quesadillas and Because He Loves Me – Week 9
Friday: "Pin it Again" Friday Link Party!, O Sacred Head Now Wounded – A Hymn for Good Friday & In Honor of My Husband – Happy Birthday Only One!
Hope you all have a wonderful Easter! Blessings!