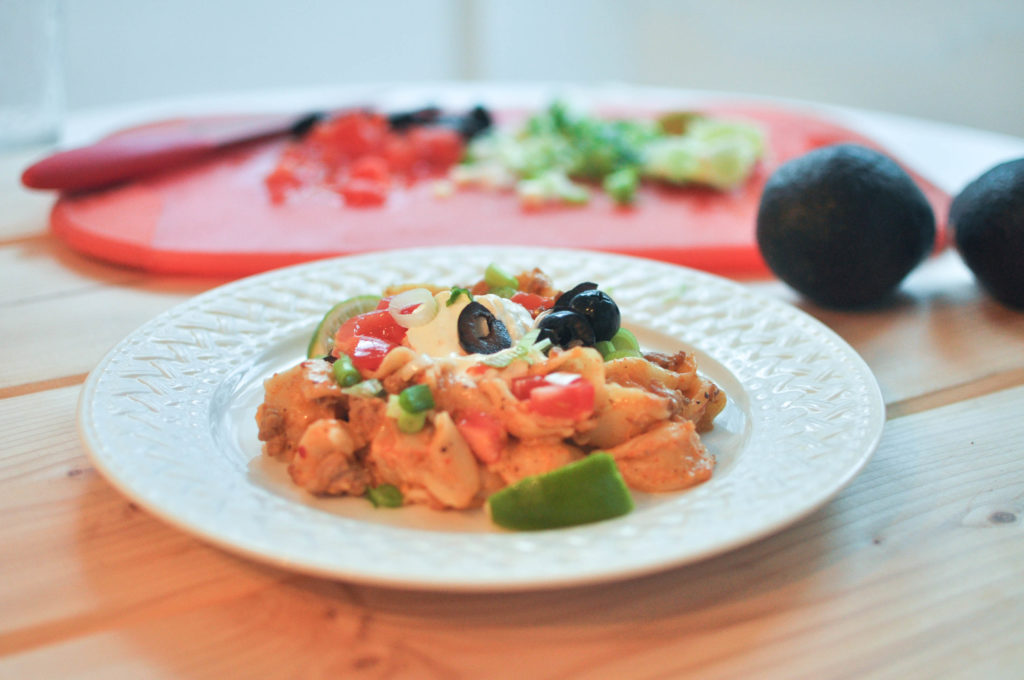 My daughter really enjoys pasta. I really enjoy being done cooking dinner before dinner time. So, this particular day, what we enjoy crossed paths and ended up in this delicious Quick and Easy Taco Noodle Bake. It is hearty and satisfying and qualifies as a true comfort food in my book. 🙂 And, what is better than dinner with personalized toppings? I know in my family this is a plus because you can each determine what makes dinner delicious for you. Win! And…when you use some healthy toppings in the mix, you know they are adding nutrition as well as flavor! Another WIN!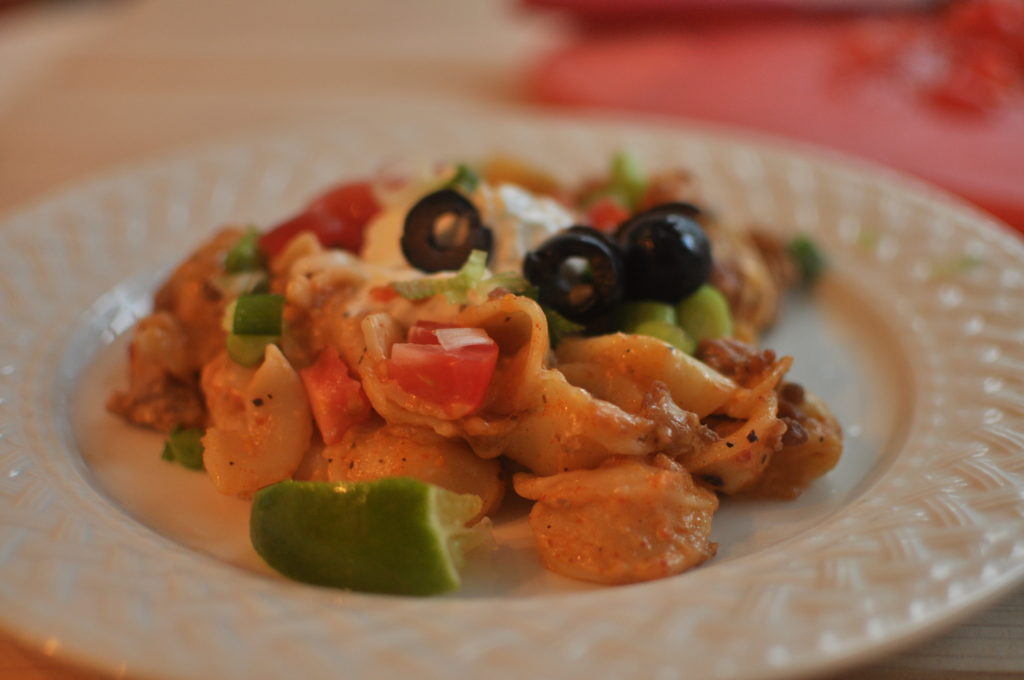 Quick and Easy Taco Noodle Bake
Ingredients
1 lb Ground Turkey (or Beef)
1 Onion, chopped
16 ounces Dried Pasta (I used orchiette but a curly shaped pasta would work well too)
1 packet Taco Seasoning (I used Trader Joe's)
3 cups Cheddar Cheese
2 cups Milk
2 tablespoons Butter
2 tablespoons Flour
1 can Olives, sliced
salt
pepper
toppings if desired (Sour Cream, Green Onions, Salsa, Olives, Avocado)
Instructions
Cook pasta according to package directions.
In the meantime, brown and season ground beef and onions.
Drain your pasta and add the butter to the pan and melt on low.
Whisk the flour into the melted butter and heat until bubbly.
Add in the milk and whisk until combined.
Bring to a simmer and cook until it begins to thicken.
Turn the heat off and add in 2 cups of the cheddar cheese and stir.
Add the noodles and the turkey/beef mixture and stir until combined.
Pour into a 9X13 casserole dish and top with remaining cheese.
At this point you can cool and refrigerate for later or pop it into a 350 degree oven and bake for 20 minutes or until bubbly.
Prepare your toppings and enjoy!
Serve with any or all of the toppings listed above and enjoy!