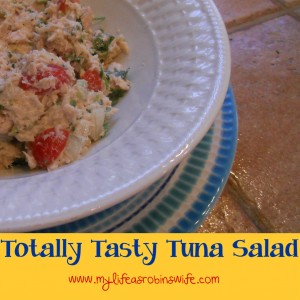 We are off and running every Wednesday…my daughter takes a Sewing Class, is part of a Choir, and is taking Anatomy and Physiology at a nearby Christian college. We leave the house around 11:30 to return home after 7:30 pm. It is a long day, but provides so many wonderful opportunities for my daughter to learn and grow and enjoy her friends. Our littlest and I go to the park and run errands and visit with dear friends as well. So, while we return home quite tired, we are grateful.
One of the challenges of a long day away like this is meal planning. I would prefer to limit eating out due to expense and food quality so I have to be sure I am well organized to pull off lunch and dinner on days like this one. This Totally Tasty Tuna was the answer this Wednesday. I made it early in the morning so it would be ready for my husband to take his portion to work with him and to be prepared to leave on time.

Here is what I did:
First, flake two cans of tuna into a bowl.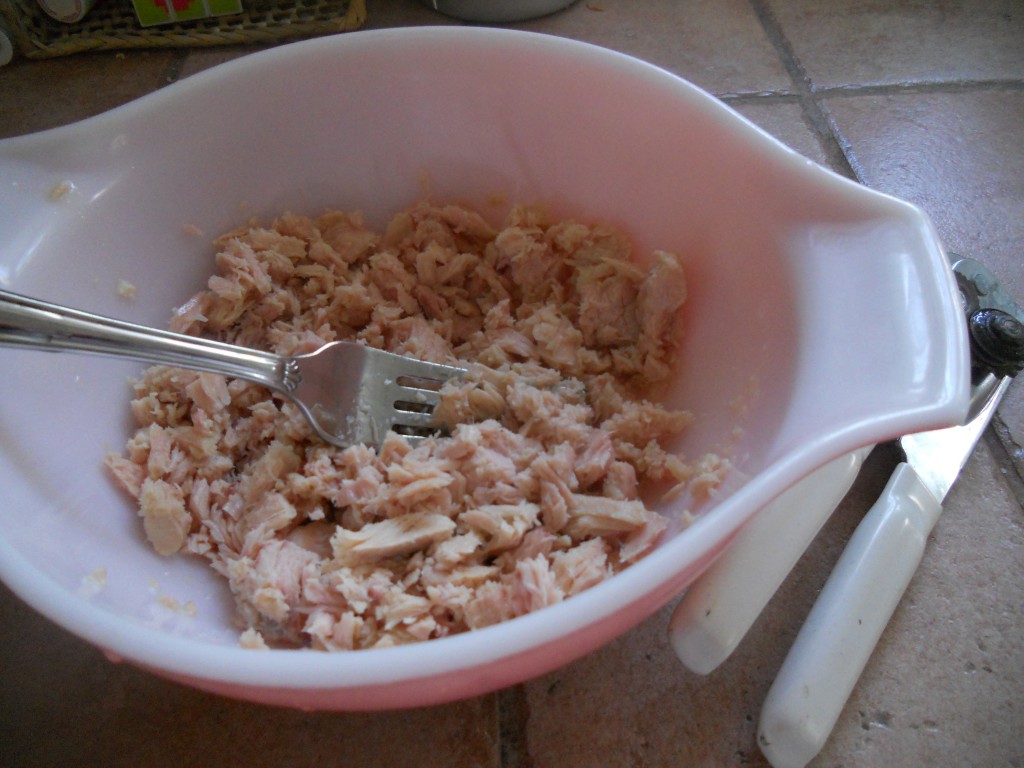 Now comes the fun stuff…add in 2 tablespoons of mayo and 2 tablespoons of plain yogurt. Also add in 1 tablespoon of seasoned rice vinegar and a pinch of both salt and pepper. To that, add in chopped grape tomatoes, 1 tablespoon of finely chopped onion, and 1 tablespoon of finely chopped celery.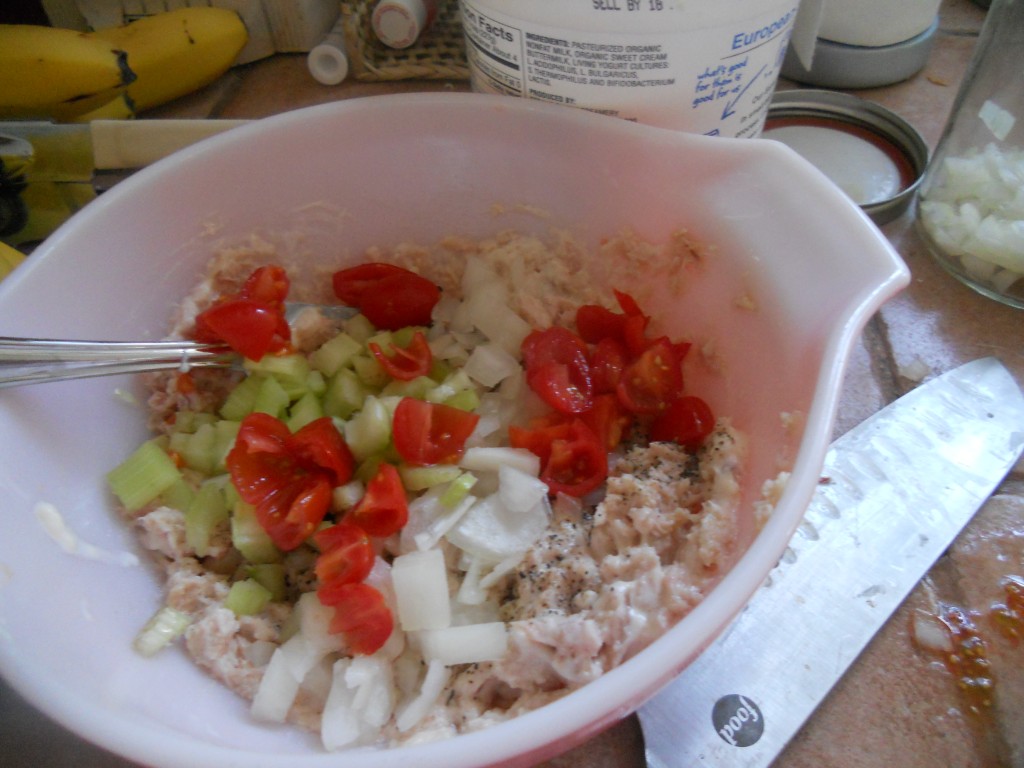 Stir this mixture and then add 1/2 cup of chopped cilantro or parsley.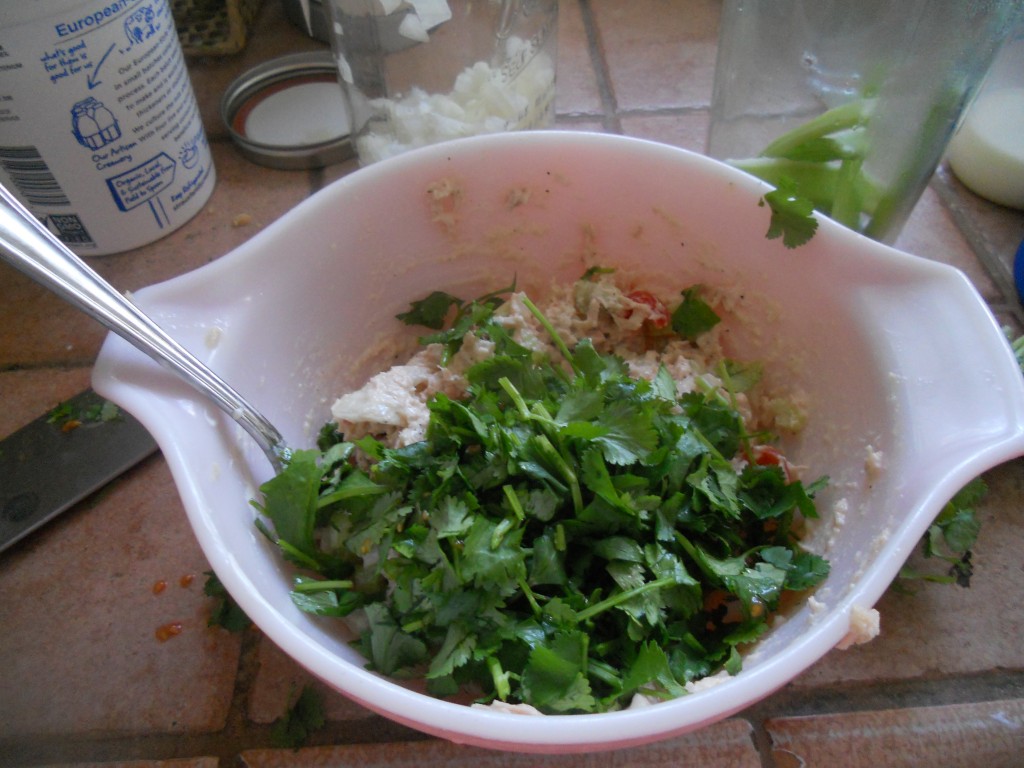 Here is the finished product! It was colorful, crunchy and flavorful. It was also light, due to the addition of yogurt and rice vinegar instead of using straight mayo.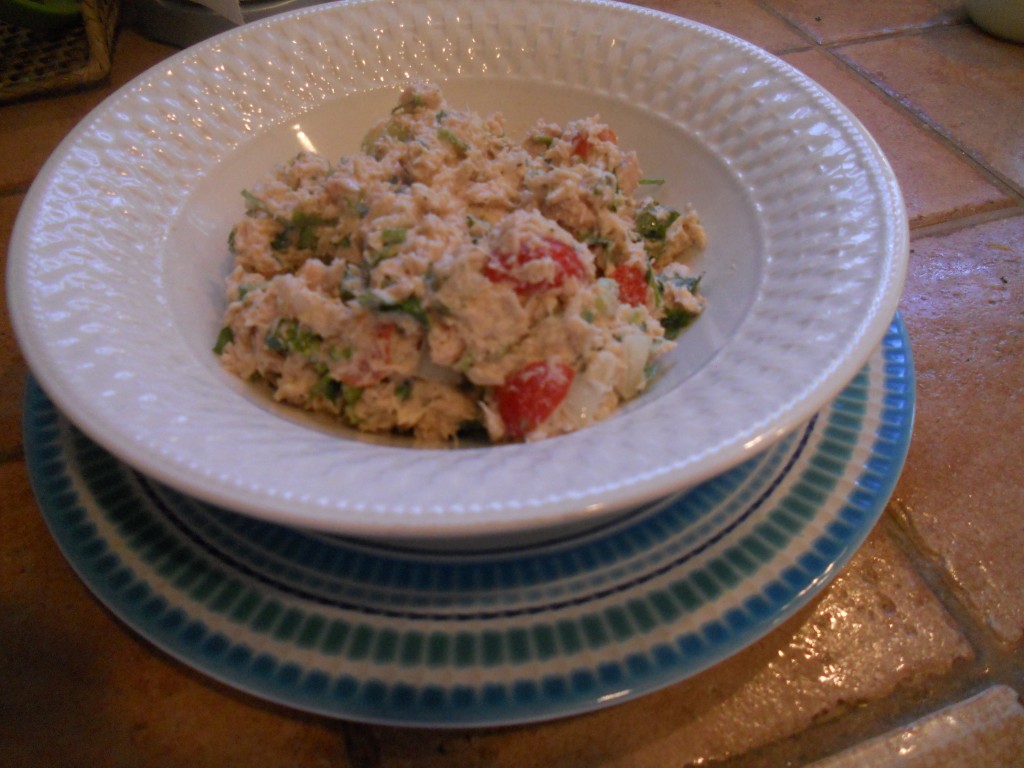 I placed the tuna on two really large slices of whole wheat sour dough bread and then topped the other side of the bread with baby romaine lettuce and then put some olive oil and salt and pepper on the lettuce for more flavor.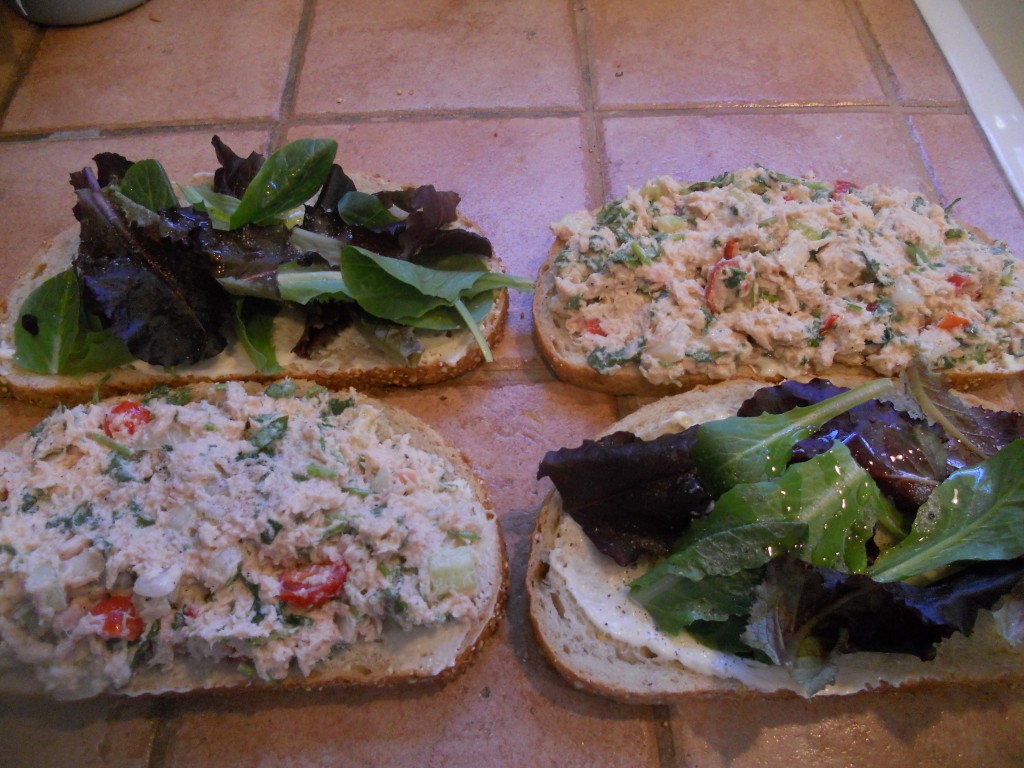 This bread was so large that I cut three pieces out of each sandwich which made enough to serve all three of us.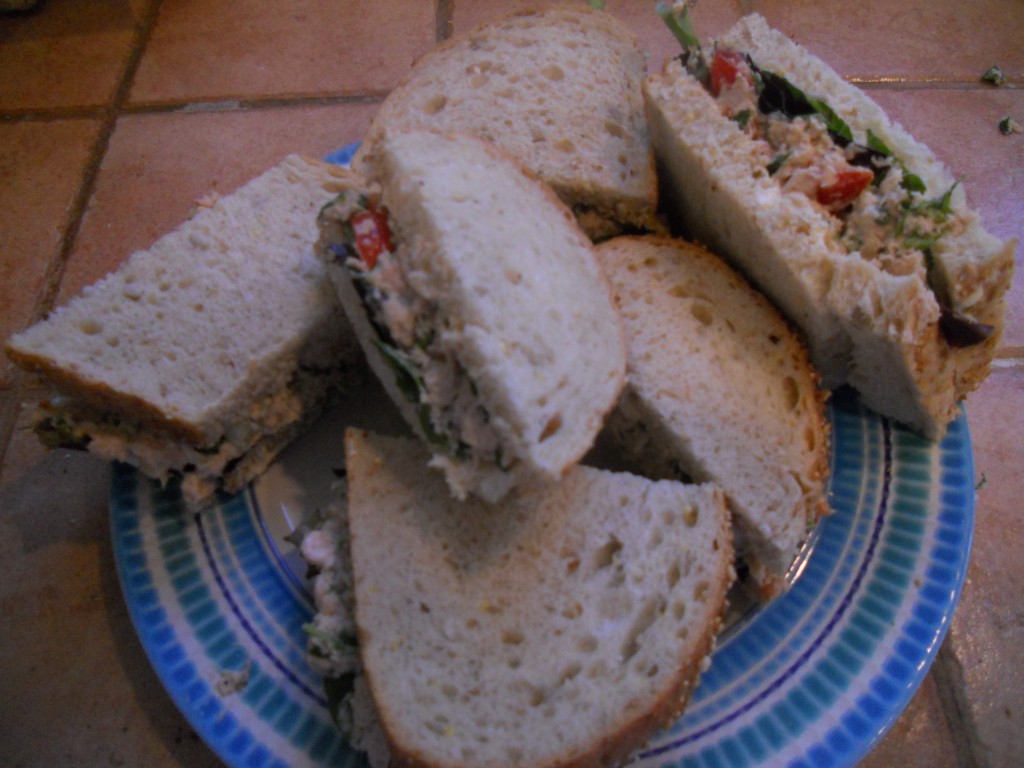 These got all bagged up and placed in a cooler and I was ready to move onto the next task of the morning! What do you do to get you through those busy mornings?
Blessings!