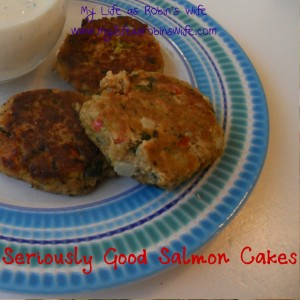 Have you ever eaten something you have made and thought, "Wow, that is seriously good!". Well, today, I did just that. These salmon cakes are seriously good! Especially with the Citrus and Herb Yogurt Sauce my daughter and I made to go on top! Yummy!
Here is what we did:
We took 2 cans of salmon which we flaked and then mixed them with the juice of 1 lemon, 2 tablespoons of mayo, 2 tablespoons of yogurt, 1/4 cup of cilantro (parsley would work too), 1/4 cup finely chopped onion, 1/4 cup of finely chopped celery, 1/2 cup of seasoned bread crumbs (panko would work as well), two beaten eggs, 1/2 teaspoon of salt, 1/2 teaspoon of pepper and 2 tablespoons of finely chopped red pepper. Be sure to mix the ingredients gently as to not pack them or compress them too much. You want a very light salmon cake.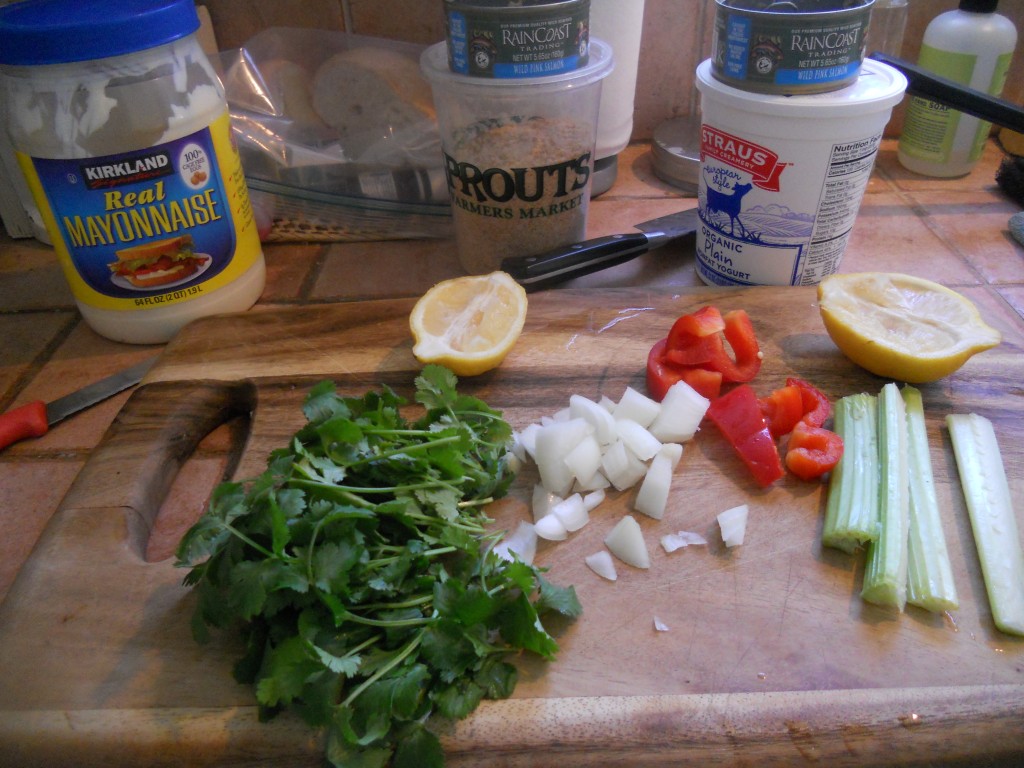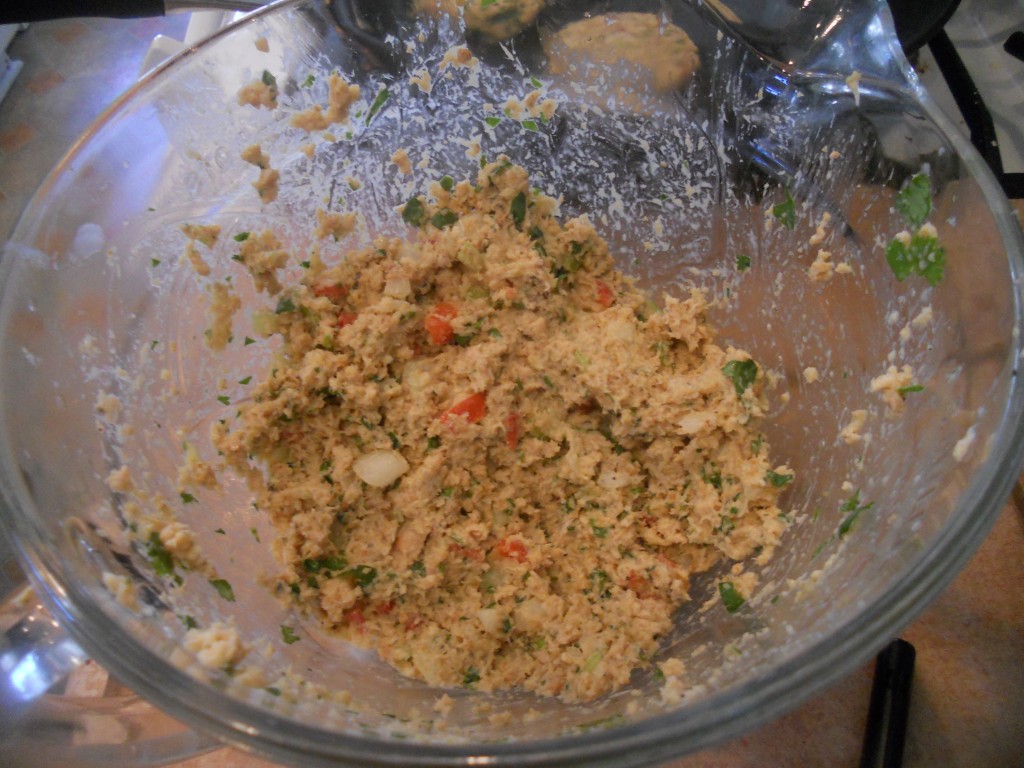 Lightly press the mixture into 8 or so cakes. You only want to press firmly enough to make the cake hold its shape, but not become heavy and compressed. Place the cakes into a large skillet with a small amount of oil coating the bottom. Heat the oil for a few minutes before adding the cakes. They will sizzle a bit when you lower them into the pan. Leave an inch or two between the cakes to give you enough room to flip them.
Cook on medium heat for 3-5 minutes. Flip to the 2nd side and then cook that side until browned, about 3 – 5 minutes as well.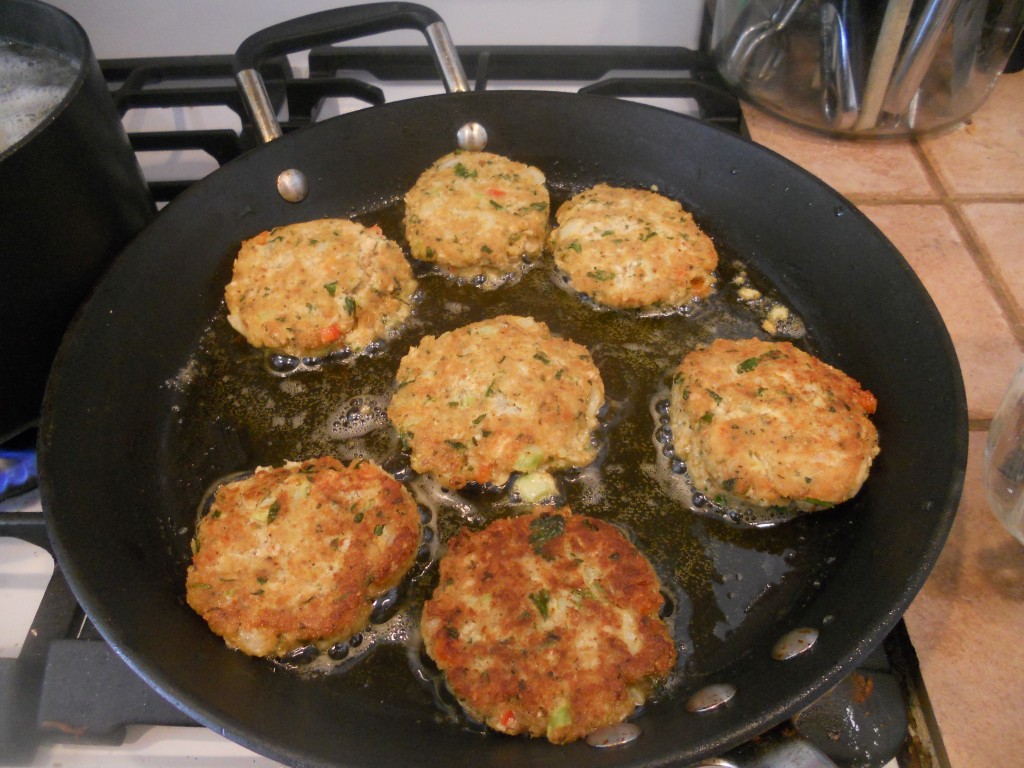 We served our cakes with a small salad and Parmesan Thyme Mashed Potatoes…and of course the Citrus Herb Yogurt Sauce. I hope you enjoy!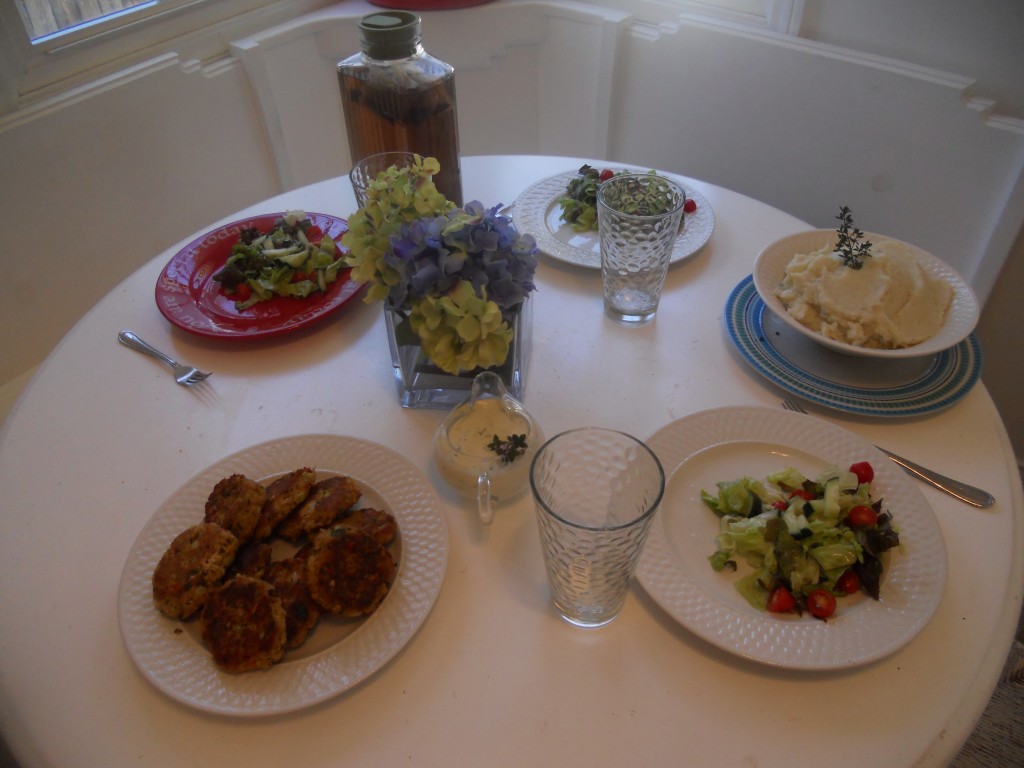 Blessings!