Have you ever traveled with a toddler? My husband can now answer "Yes!" to this question! This past week my husband and our littlest (23 months) embarked on a plane trip to see my husband's father. In order for this to be a positive experience, I really tried hard to be organized and prepared to make things as easy as possible for my husband while he is caring for our little one by himself, away from home. Here are my top 10 tips for traveling with toddlers, based on what I did to help my husband.
1. Purchase a backpack or rolling bag that is the right size for your child. We purchased this cutie at Target. It is the perfect fit for his little "almost two-year-old back". And, it isn't so large that it will hold too many things and make a mess.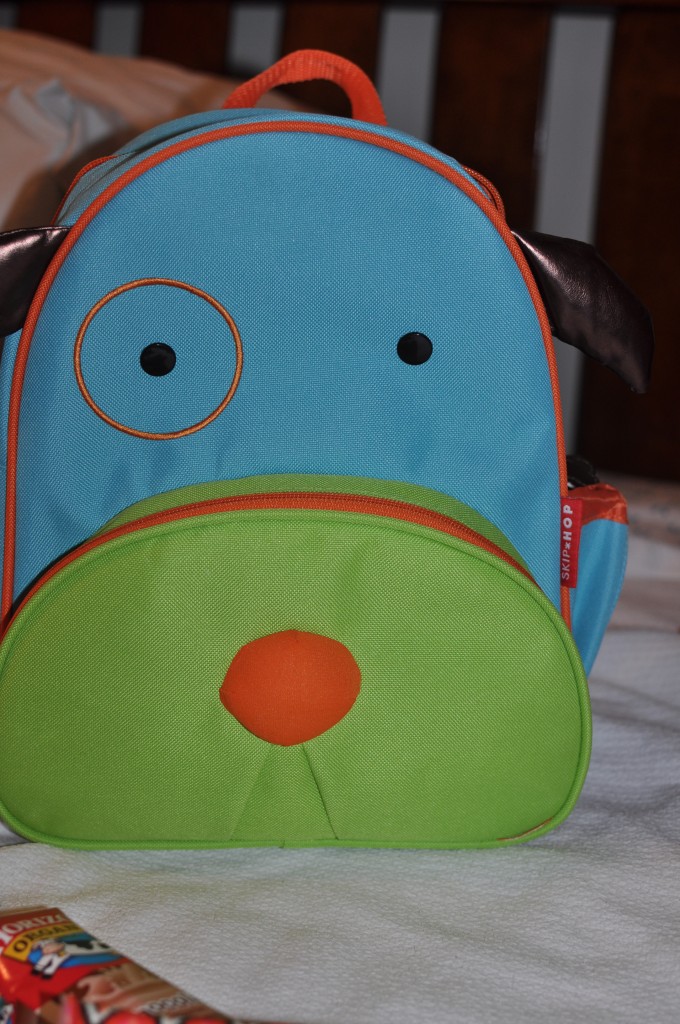 2. Gather some new or rarely used toys especially for this trip. We did this so that our son would be excited to play with his new treasures and they would keep his attention longer than normal. 🙂 Here is what we included:
This mini Magna Doodle was perfect!  I didn't know they made them this small!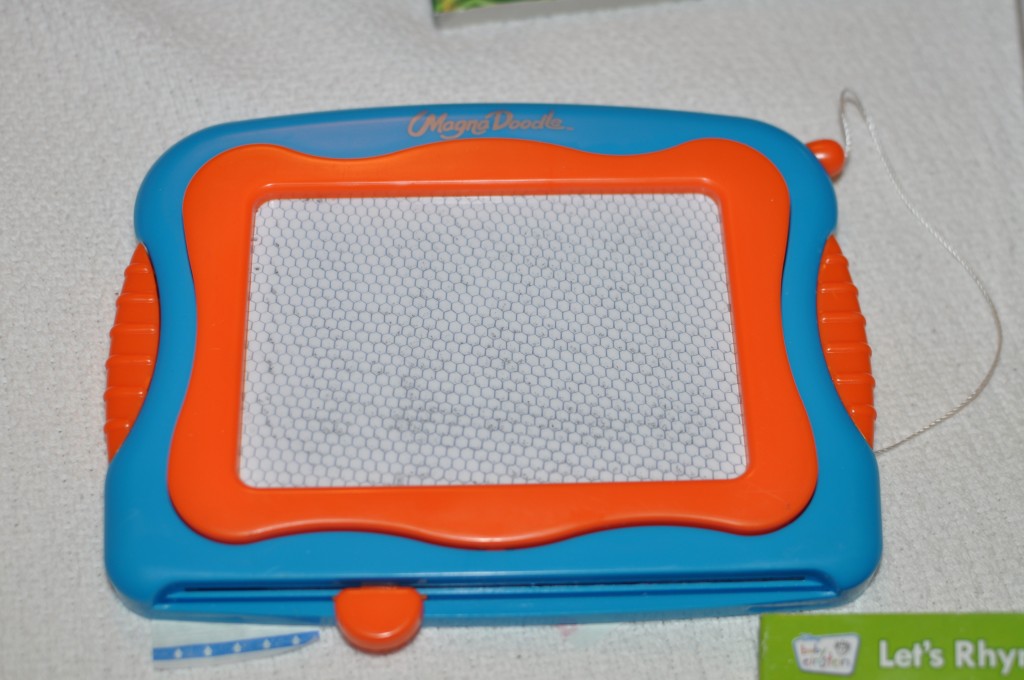 And, what would this backpack full of fun be without Mr. Potato Head. So much fun!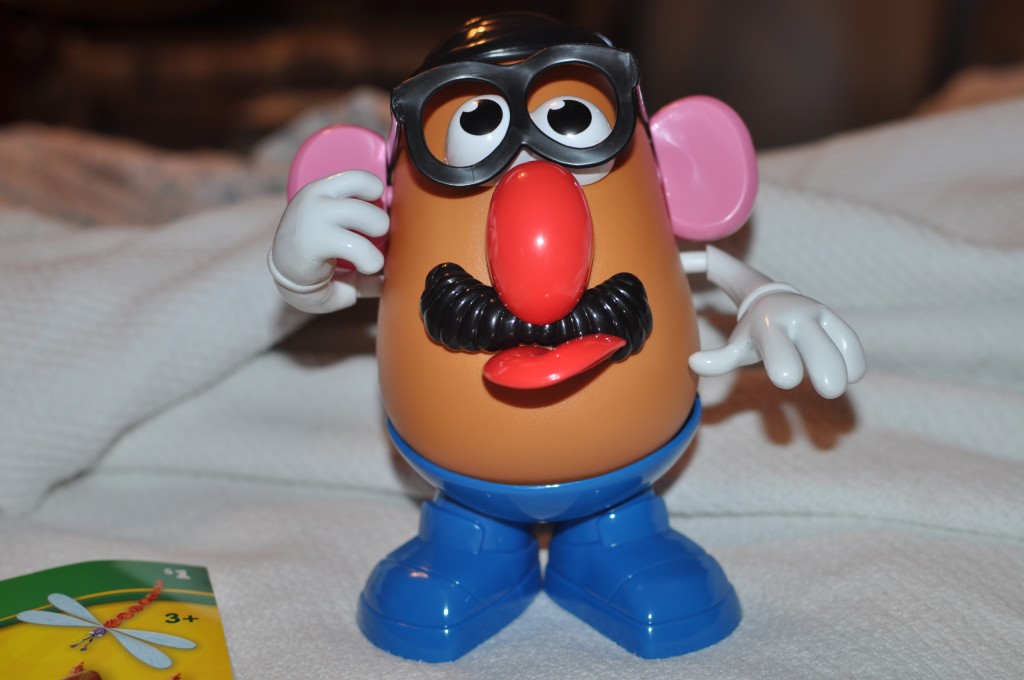 These small, colorful race cars will be great for "airline tray races".
Our little one is a reader…these mini-books fit the bill!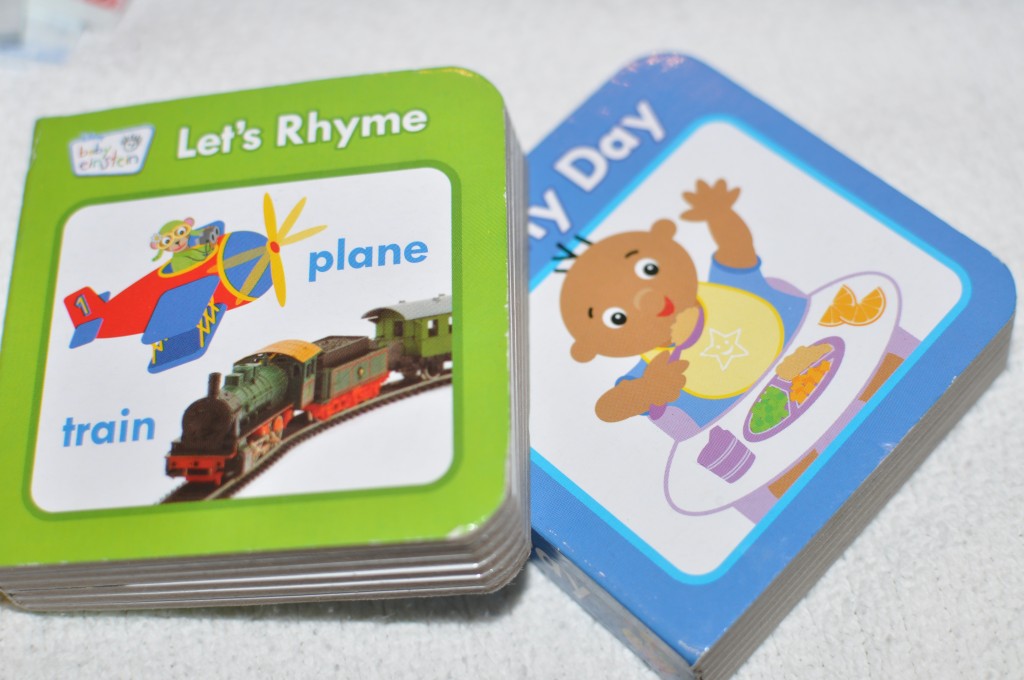 Ok, he has never played with play dough…not sure if the flight attendants will appreciate this one…until they realize the potential for quiet play there is in this little canister. 🙂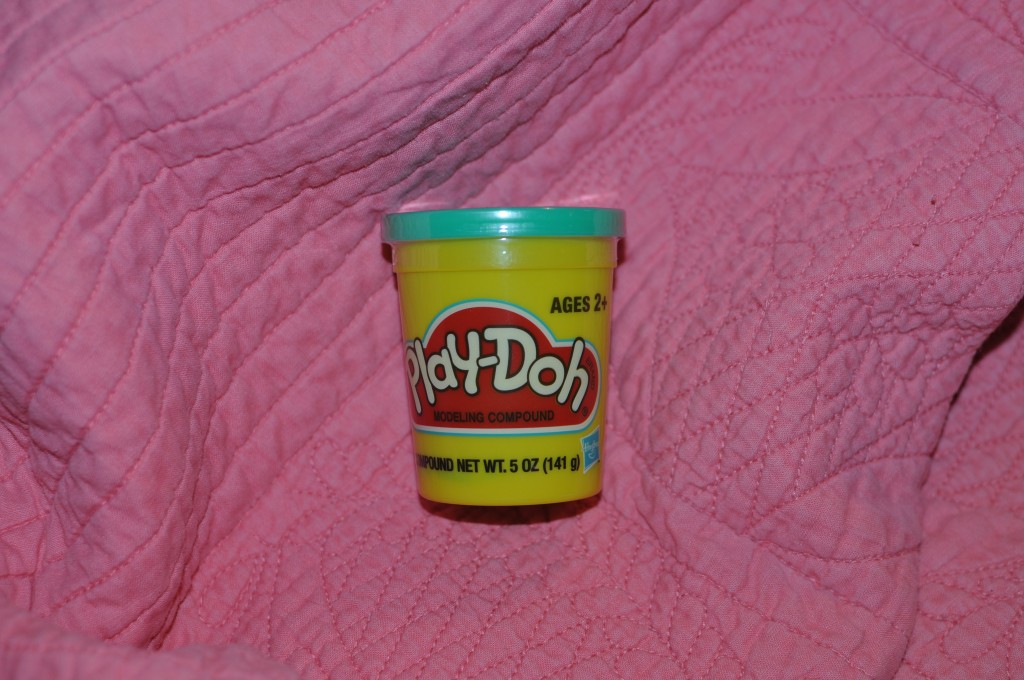 These bandaids may seem a little out of place, but think about this…they take time to open, they have Cars characters on them, and they stick, but not so well that they don't come off for easy clean up. Again, great for quiet play! 🙂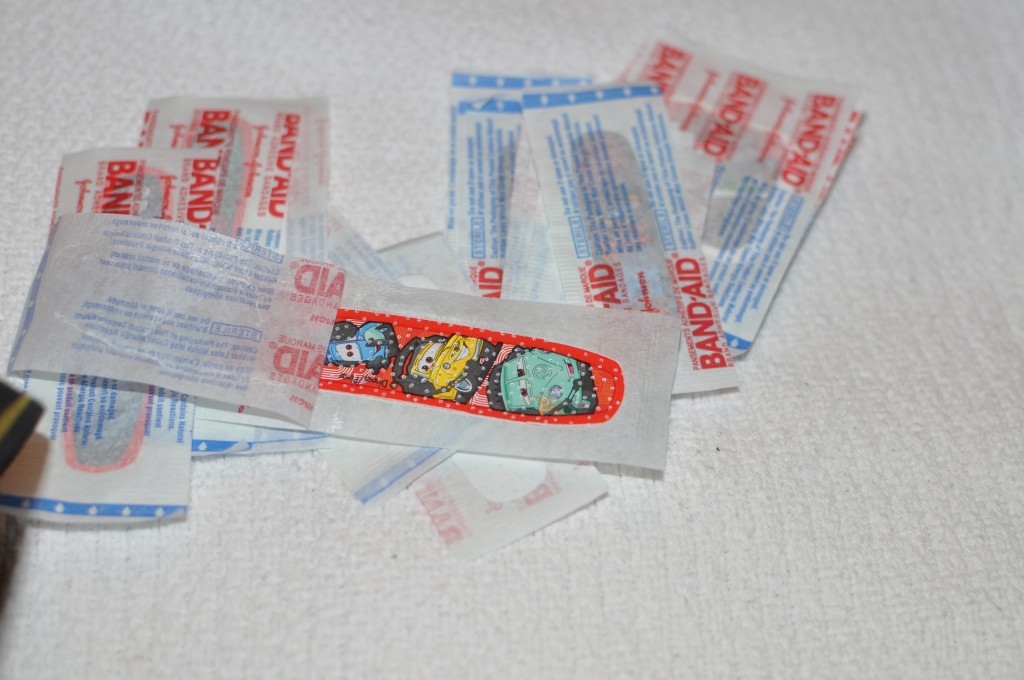 Crayons are a great classic.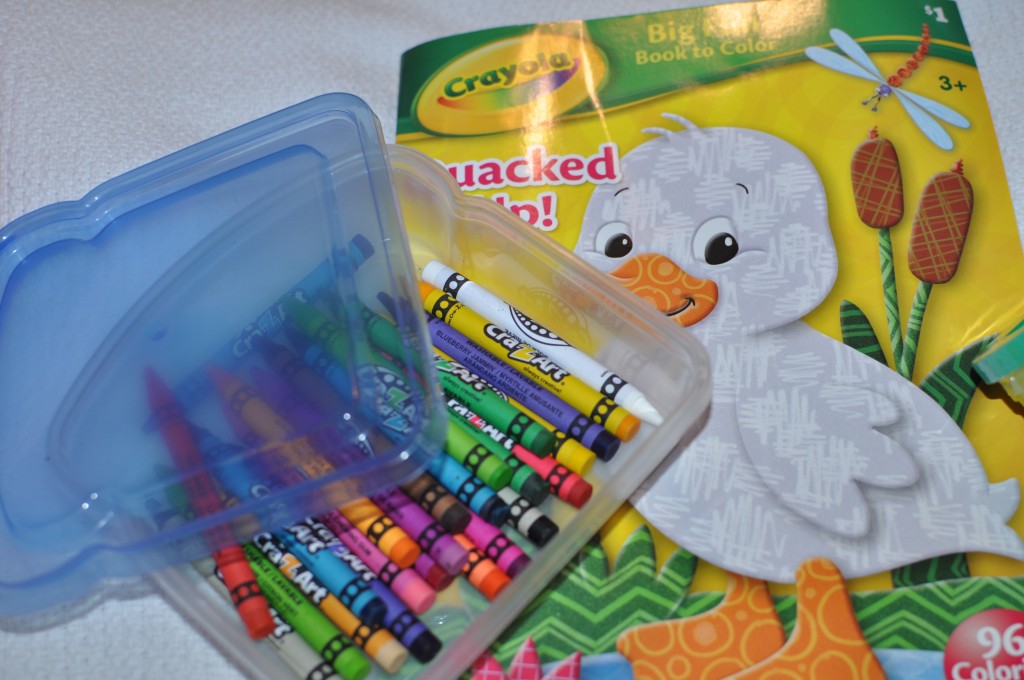 And, pictures from home…to remind him of all of us and of course to remind my husband that we are here praying for their trip and eager anticipating their return.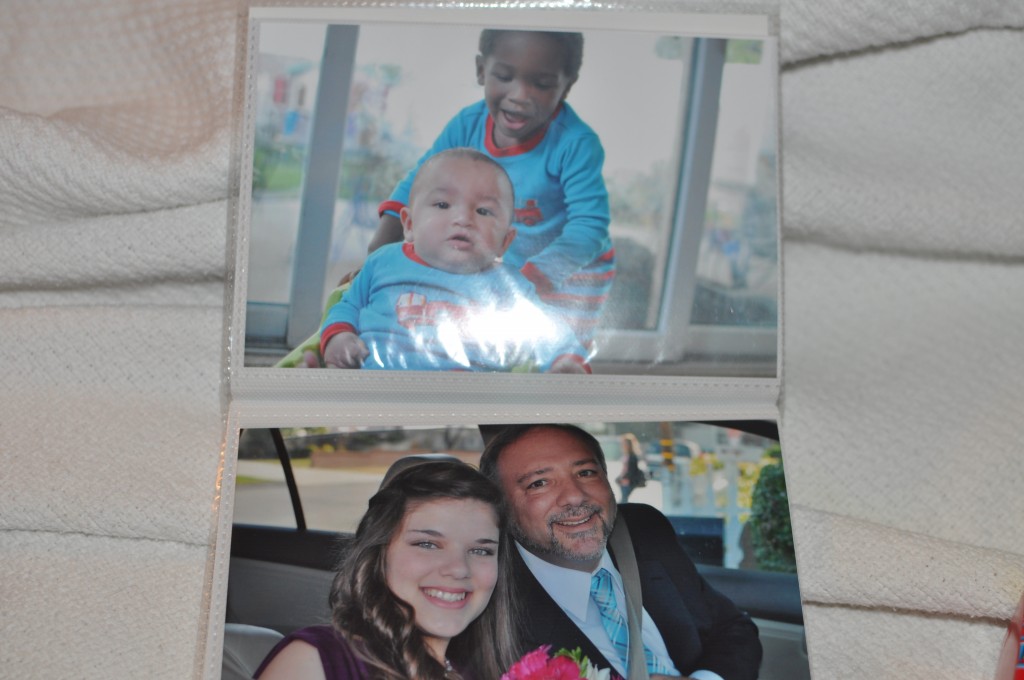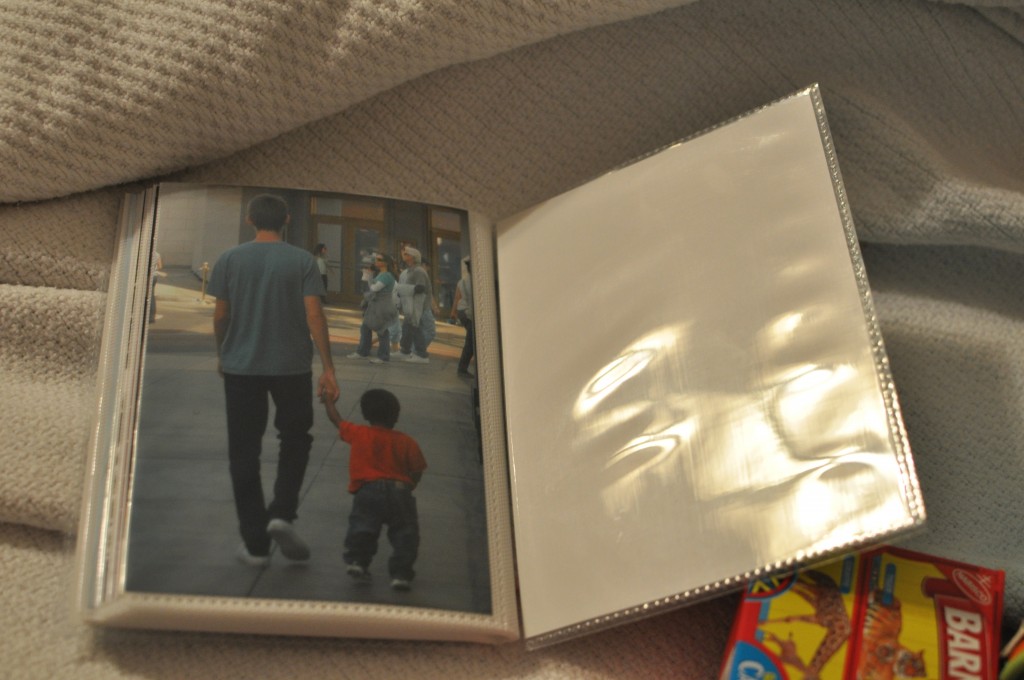 These Matchbox cars are for a child a little older than ours, but they hold a special place in my husband's heart as his dad use to buy them for him when he was little. Tradition continued!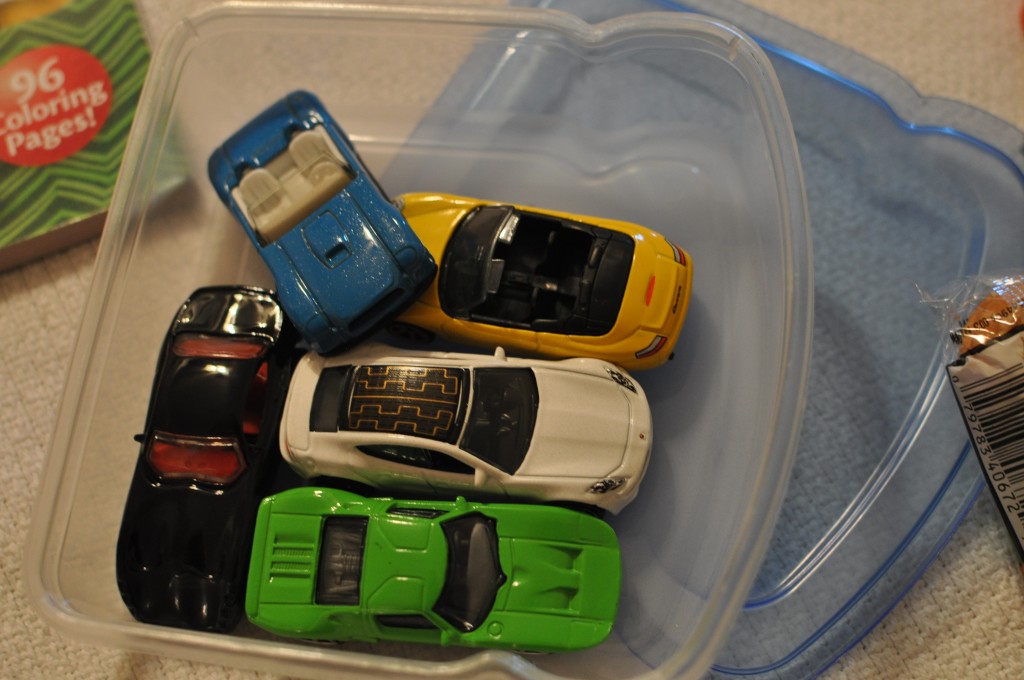 Who could resist a bouncy ball that lights up? Hopefully it isn't too disturbing to the other passengers. 🙂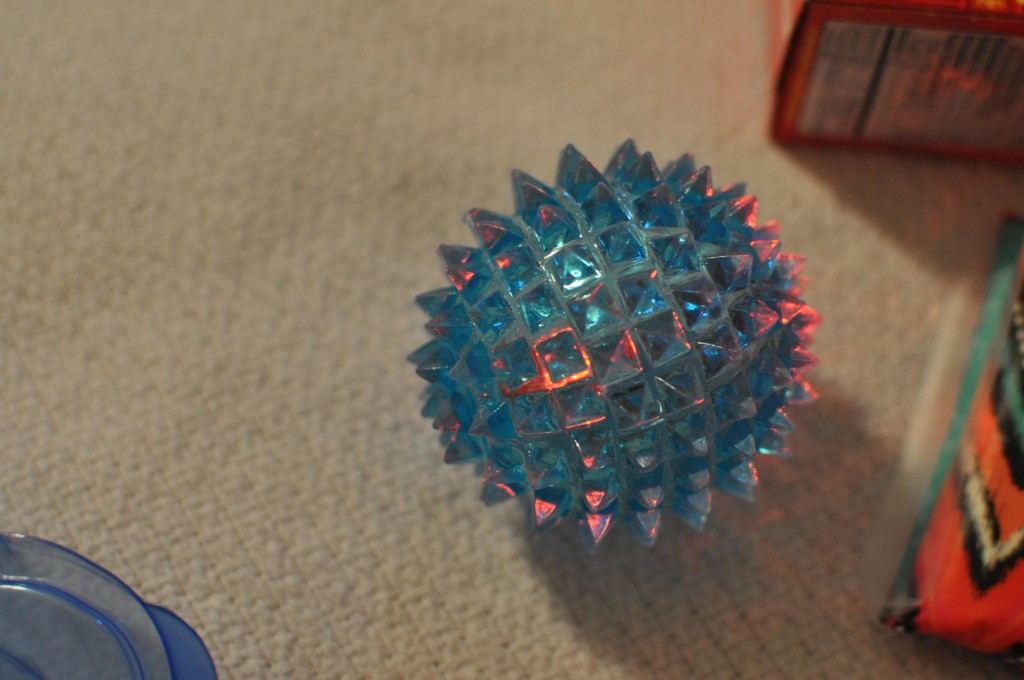 And…just in case the ball wasn't too flashy…these talking "Cars" keys are sure to please. 🙂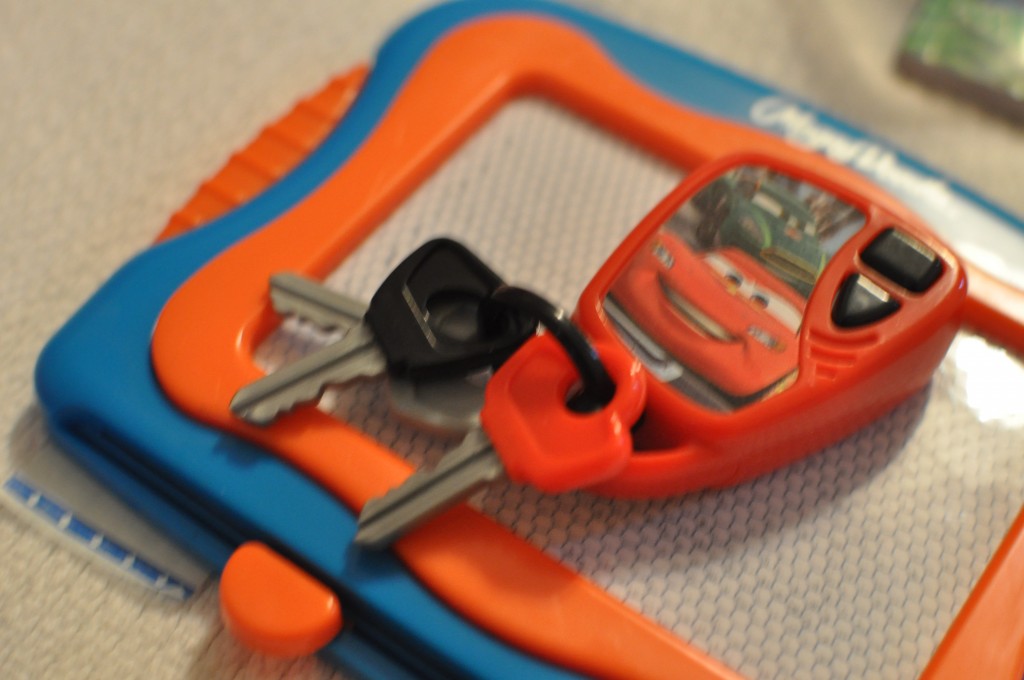 We think our son will be very nicely entertained…that is, until he get's hungry. 🙂
3. Favorite Snacks…we knew our little one would get hungry during his flight and in the car upon arrival. So…we included some applesauce and some crackers and peanut butter. We did have to take the milk out though…it was to large for a bag that wasn't being checked.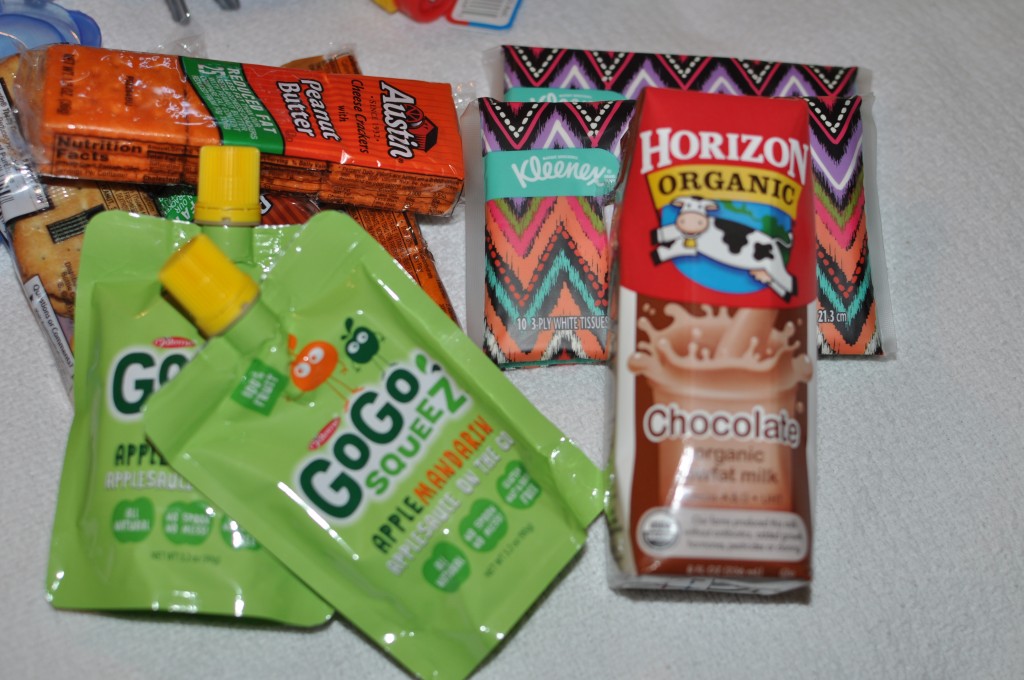 4. Movies on iPhone – My husband equipped his iPhone with our son's favorite Veggietales movie…it saved the day when the sleepy brought in the whinny.
5. Favorite Buddy to sleep with…I wish I had gotten a photo of Ellie…my son's elephant, but I missed my opportunity before they boarded the airplane…maybe when they get home. The key is to take the familiar along for this trip to the unfamiliar. It is sure to bring a calm when it is time to sleep or if he became a bit nervous while flying.
The next 5 tips will be posted on Wednesday!
Blessings!